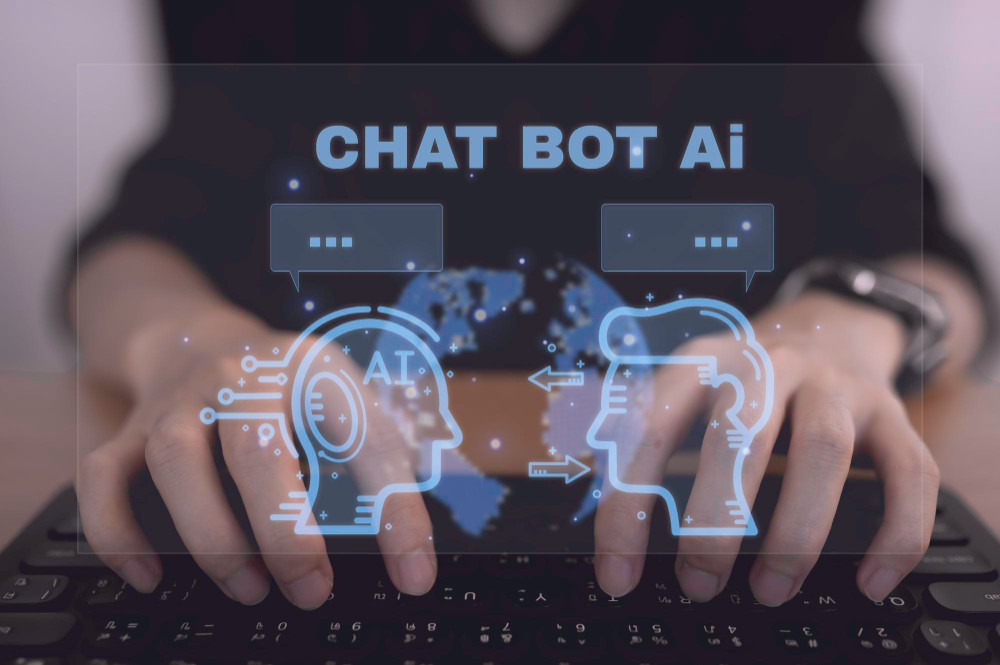 ChatGPT, OpenAI's text-generating AI chatbot, has revolutionized content generation. It has expanded its capabilities with the release of GPT-4 and now has internet connectivity with plugin integration. Major brands are experimenting with AI-generated ads and marketing copy. However, ethical concerns and potential misuse arise with such powerful tools. OpenAI emphasizes responsible development. As AI continues to advance, it is crucial to balance its potential benefits with ethical considerations for a better future.
The advent of ChatGPT, an AI-powered chatbot developed by OpenAI, has revolutionized the field of text generation. With its ability to produce essays, code, and other content based on short prompts, ChatGPT has significantly enhanced productivity in various domains. However, as with any powerful tool, there are concerns about potential misuse and ethical implications. Nevertheless, the demand for AI tools continues to grow, with major brands exploring their applications in advertising and marketing. OpenAI itself is investing heavily in advancing AI technology, as exemplified by the recent release of GPT-4, a more advanced language-writing model that has supercharged ChatGPT. Additionally, OpenAI has introduced internet connectivity and plugin integration for ChatGPT, expanding its capabilities further. This article delves into the impact of ChatGPT, its evolution with GPT-4, and the implications of its integration with the internet.
I. The Emergence of ChatGPT
ChatGPT has gained widespread attention and popularity since its introduction. This AI-powered chatbot employs deep learning techniques to generate coherent and contextually relevant responses to user prompts. By leveraging the immense processing power and large-scale training datasets, ChatGPT can simulate human-like conversations and engage in various tasks. It has become a valuable tool for content generation, coding assistance, language translation, and more.
II. The Expanding Influence of AI in Industry
As organizations strive to leverage AI capabilities, major brands have started experimenting with ChatGPT and similar AI tools. One area of exploration is generating ad and marketing copy using AI, allowing companies to streamline their content creation processes and target their audience more effectively. This section examines the applications of AI in marketing and advertising and the benefits and challenges associated with its adoption.
III. OpenAI's Commitment to AI Advancement
OpenAI, the organization behind ChatGPT, has been at the forefront of AI research and development. Recognizing the potential of AI in transforming industries, OpenAI has made substantial investments in enhancing ChatGPT's capabilities. The introduction of GPT-4 marks a significant milestone, as it exhibits improved naturalness and fluency in the generated text. This section delves into the advancements introduced in GPT-4 and the impact they have on ChatGPT's performance and user experience.
IV. Ethical Considerations and Potential Misuse
With the increasing power of AI text generation, there arise ethical concerns and considerations. This section explores the potential for misuse of ChatGPT and other AI tools, including the dissemination of misinformation, the generation of malicious content, and the manipulation of public opinion. It also examines the responsibility of AI developers and the measures that can be taken to mitigate the risks associated with AI text generation.
V. ChatGPT's Internet Connectivity and Plugin Integration
OpenAI recently expanded ChatGPT's capabilities by enabling internet connectivity and introducing plugins for users and developers. This section explores the implications of connecting ChatGPT to the internet and the opportunities it presents. It also discusses the challenges related to security, privacy, and maintaining control over the AI's responses in an open-ended online environment.