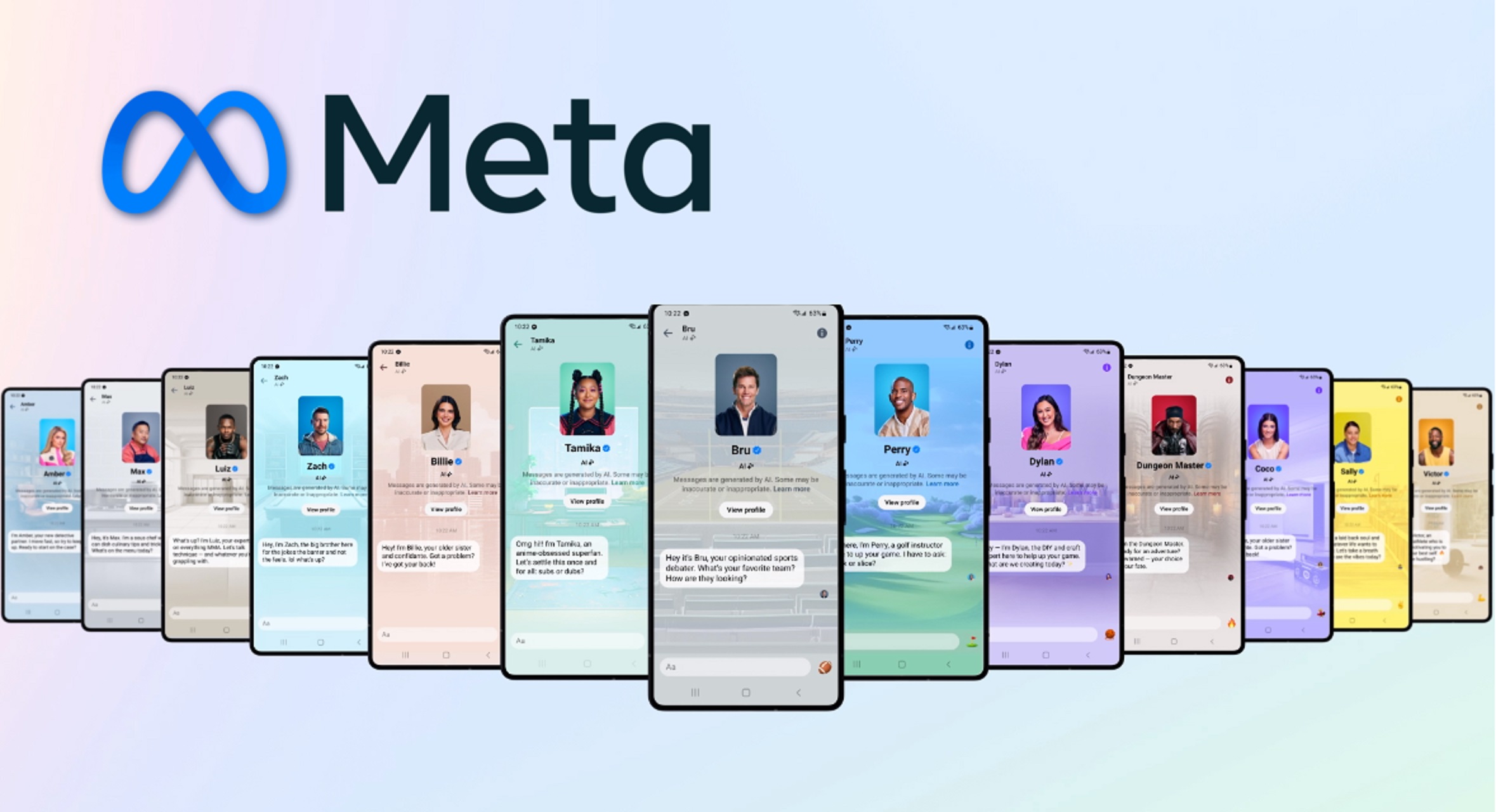 Meta has unveiled a wave of AI-powered innovations, spanning its messaging apps, Meta Quest 3, and Ray-Ban Meta smart glasses. These include an AI assistant, AI personality chatbots inspired by celebrities, an AI Studio for businesses and creators, and generative AI stickers. These advancements leverage generative AI, enhancing Meta's technology appeal. Furthermore, safety measures have been employed to ensure responsible use. Emu, an image generation model, will power these features, while system cards will provide transparency. These offerings aim to boost creativity, productivity, and user engagement within the Meta ecosystem.
Meta's latest AI-powered innovations span across its messaging apps, the Meta Quest 3, and the upcoming Ray-Ban Meta smart glasses. These fresh features, including an AI assistant and image editing capabilities, tap into the potential of generative AI, further enhancing the allure of Meta's technology.
According to Meta's official statements, these AI advancements aim to provide users with tools for increased creativity, expression, and productivity.
These AI-centric revelations unfolded during Meta's annual Connect conference, where the company introduced its latest mixed-reality headset and its collaboration with Ray-Ban to launch smart glasses.
All these AI technologies are built upon Llama 2, Meta's recently introduced family of open-access AI models, unveiled in July. Llama 2, a substantial language model, is crafted to generate text and code in response to prompts and is trained on a mix of publicly available data. Meta has indicated the impending release of Llama 3 in 2024.
Meta also revealed Emu, its new image generator, designed to power AI stickers and image editing functionalities.
Let's delve deeper into the new AI-driven offerings from Meta.
Meta's AI Assistant is engineered to furnish real-time information and create photorealistic images from text inputs within seconds. It can assist in planning group trips, answer general knowledge queries, and perform web searches using Microsoft's Bing to deliver real-time results.
To make these AI interactions more conversational and friendly, Meta employed Llama 2, creating specialized datasets grounded in natural conversation.
Ahmad Al-Dahle, VP of GenAI at Meta, explained, "With Meta AI, we saw an opportunity to take this capability and create an assistant that can do more than just write poems." He added that behind Meta AI, they built an orchestrator to detect user intent and direct it to the appropriate extension.
The initial extension focuses on web search, powered by Bing, facilitating real-time information retrieval.
This AI Assistant is set to launch in beta on WhatsApp, Messenger, and Instagram in the United States, with plans for integration into Ray-Ban Meta smart glasses and the Quest 3 VR headset.
AI Personality Chatbots Inspired by Celebrities
Meta introduced 28 AI personality characters inspired by famous figures, entirely constructed using AI technology. These characters span various domains such as sports, music, social media, and more. Think of them as topic-specific chatbots available on WhatsApp, Messenger, and Instagram, each embodying a celebrity or influencer's persona.
For instance:
– "Bru" embodies football star Tom Brady and engages in sports-related discussions.
– "Tamika" represents tennis player Naomi Osaka, focusing on Manga topics.
– "Zach," modeled after YouTube personality MrBeast, brings humor to conversations.
– MMA fighter Israel Adesanya takes on the persona of "Luiz" to discuss MMA.
– Model Kendall Jenner's character, "Billie," serves as a big sister figure.
These AI personalities are based on Llama 2 LLM, with their knowledge mostly rooted in pre-2023 information. Meta aims to integrate Bing search functionality into these AI characters shortly.
Additionally, these characters will eventually incorporate audio capabilities. Currently, they communicate through text, accompanied by AI-generated animations, created by capturing real people's actions and utilizing generative techniques to provide a coherent experience.
Meta did not disclose details regarding compensation to the celebrities for the use of their likenesses.
AI Studio for Businesses and Creators
Meta's AI Studio platform enables businesses to construct AI chatbots for various messaging services, including Facebook, Instagram, and Messenger. Initially available in alpha, AI Studio empowers companies to create AI representations that align with their brand values and enhance customer service.
Meta CEO Mark Zuckerberg clarified that the primary envisioned use cases for AI Studio are in e-commerce and customer support. The toolkit will expand further in the coming year.
In the future, creators will also leverage AI Studio to build AIs that extend their virtual presence across Meta's apps, subject to their approval and direct control.
Meta plans to create a sandbox, allowing anyone to experiment with crafting their AI, a concept that will extend into the metaverse.
Generative AI Stickers
Mark Zuckerberg announced that Meta's messaging apps would feature generative AI stickers, powered by the newly introduced image generation model, Emu. This feature allows users to create unique AI stickers within seconds across Meta platforms like WhatsApp, Messenger, Instagram, and Facebook Stories.
Users can input specific descriptions to generate custom stickers, offering more nuanced and personalized expressions. Initially, this feature will be available to English-language users and will roll out gradually over the next month.
Meta also revealed upcoming features for Instagram users in the U.S., powered by Emu technology. "Restyle" allows users to reimagine the visual style of images by entering prompts like "watercolor" or more intricate requests. "Backdrop" lets users alter the background scenery of their images using prompts.
Meta assures that AI-generated images will be distinguishable from human-generated content, with ongoing experiments to include visible and invisible markers.
Safety Measures
Meta acknowledges the potential for AI to generate inaccurate or inappropriate content. To address this, the company conducted extensive red-teaming and prompt-based training to ensure its AI assistant and characters steer clear of problematic topics.
In addition, Meta plans to release system cards alongside its AI offerings, allowing users to understand the underlying technology and development processes.