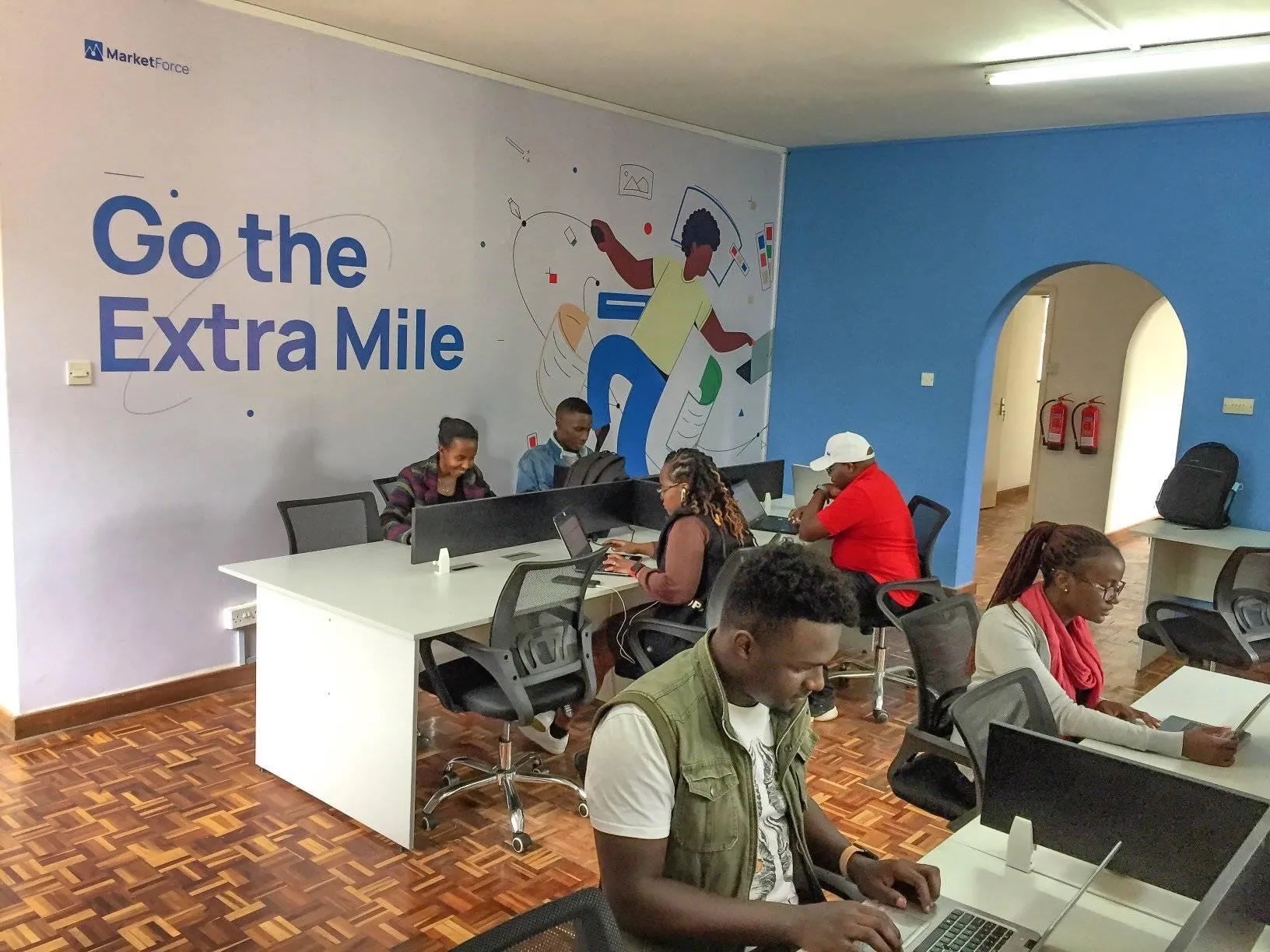 Kenyan B2B e-commerce firm MarketForce is scaling back operations in three of its five African markets and gearing up to launch a social commerce spinoff. Its flagship super-app, RejaReja, will now solely serve Uganda after discontinuing services in Kenya, Nigeria, Rwanda, and Tanzania. MarketForce aims to boost profitability after facing challenges securing funding and is introducing Chpter, a social commerce platform, to help merchants enhance sales through social media. These strategic moves come amid shifts in the company's growth strategy and an industry-wide push for financial stability.
MarketForce, the Kenyan B2B e-commerce company, has made significant strategic shifts in its operations. The company has ceased its activities in three out of its five African markets and is in the early stages of launching a social commerce spinoff.
MarketForce's flagship super-app, RejaReja, which facilitates direct ordering of fast-moving consumer goods (FMCGs) by informal retailers (mom-and-pop stores) from distributors and manufacturers, along with providing access to financing, will now only operate in Uganda. This follows the discontinuation of its services in Kenya, Nigeria, Rwanda, and Tanzania.
While Kenya remains the company's headquarters, MarketForce is embarking on the creation of a new venture called Chpter, focused on social commerce. Chpter aims to empower merchants to leverage their social media channels to boost sales. Tesh Mbaabu, who serves as both MarketForce and Chpter's co-founder and CEO, confirmed these strategic changes.
MarketForce's deceleration began in the previous year when some venture capitalists withdrew their commitments for Series A funding, leading to a reduction in operations and multiple rounds of layoffs. This financial strain coincided with a period of reduced venture capital availability globally, making fundraising more challenging.
In response to these financial challenges and changing market dynamics, companies like MarketForce are shifting away from a growth-at-all-costs approach. They are now prioritizing profitability, exploring bridge rounds, or raising funds at more modest valuations. MarketForce recently secured $1 million through crowdfunding.
Mbaabu previously stated that the company is reallocating its resources to establish a profitable business by focusing on areas with strong demand and discontinuing unprofitable routes. However, due to the capital-intensive nature of their asset-heavy model and mounting liabilities, the decision was made to exit the three markets.
Mbaabu explained, "Uganda has been our best-performing market as we moved towards profitability. We have exclusive distributor agreements with four major manufacturers, achieving better margins and allowing us to run a gross-profitable operation. This is why we will maintain our presence there."
As part of these changes, Dennis Nyunyuzi, the Uganda country manager, has been promoted to the position of managing director and will oversee RejaReja's operations.
Launched in 2020 as a brainchild of MarketForce, RejaReja is a retail marketplace designed as a SaaS product for formal markets. It enables informal traders, such as mom-and-pop shops, to directly order goods from manufacturers and distributors for next-day delivery while offering access to financing based on transaction history. MarketForce aimed to address challenges faced by these retailers, including stockouts, income fluctuations, and limited access to scaling capital.
However, with the realization that margins were low in markets like Kenya and Nigeria, which were costly to serve and highly competitive, MarketForce has reoriented its strategy towards more profitable and high-margin segments, leading to the development of the social commerce venture, Chpter.