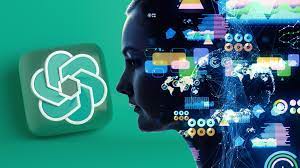 ChatGPT, OpenAI's AI chatbot, has gained widespread popularity, serving Fortune 500 companies and over 100 million users. OpenAI's recent developments include GPT-4 Turbo, a multimodal API, and a GPT store. GPT-4 offers natural language generation, primarily for paying users but also accessible through specific web browsers. Users can now connect ChatGPT to the internet and generate text prompts and images with DALL-E 3 integration. For updates, refer to the timeline, and explore the ChatGPT FAQ for more information.
ChatGPT, OpenAI's AI-driven chatbot, has made a significant impact on the digital landscape. Originally designed to enhance productivity by assisting in tasks like essay writing and coding using concise text prompts, it has since become an indispensable tool for over 92% of Fortune 500 companies, serving a broader range of purposes.
While there are concerns about ChatGPT's potential misuse, it's evident that AI tools are here to stay. In less than a year since its initial launch, ChatGPT has attracted over 100 million weekly active users, and OpenAI is making substantial investments in its development.
On November 6, OpenAI organized its inaugural developer conference, OpenAI DevDay, where it unveiled an array of updates for the GPT model. These include GPT-4 Turbo, an enhanced iteration of GPT-4, the latest language-generation model, a multimodal API, and a GPT store where users can create and monetize their customized GPT versions.
GPT-4, known for its more natural and fluent language generation capabilities, is primarily accessible to paying ChatGPT users. However, free access to GPT-4 is available through Microsoft's Bing Chat on Microsoft Edge, Google Chrome, and Safari web browsers. In addition to these developments, OpenAI has recently enabled internet connectivity for all ChatGPT users and integrated DALL-E 3, allowing users to generate both text prompts and images within ChatGPT.
To keep you informed, we've provided a timeline of ChatGPT's product updates and releases, starting with the latest changes, which we've been updating throughout the year. If you have any further questions, please refer to our ChatGPT FAQ for additional information.