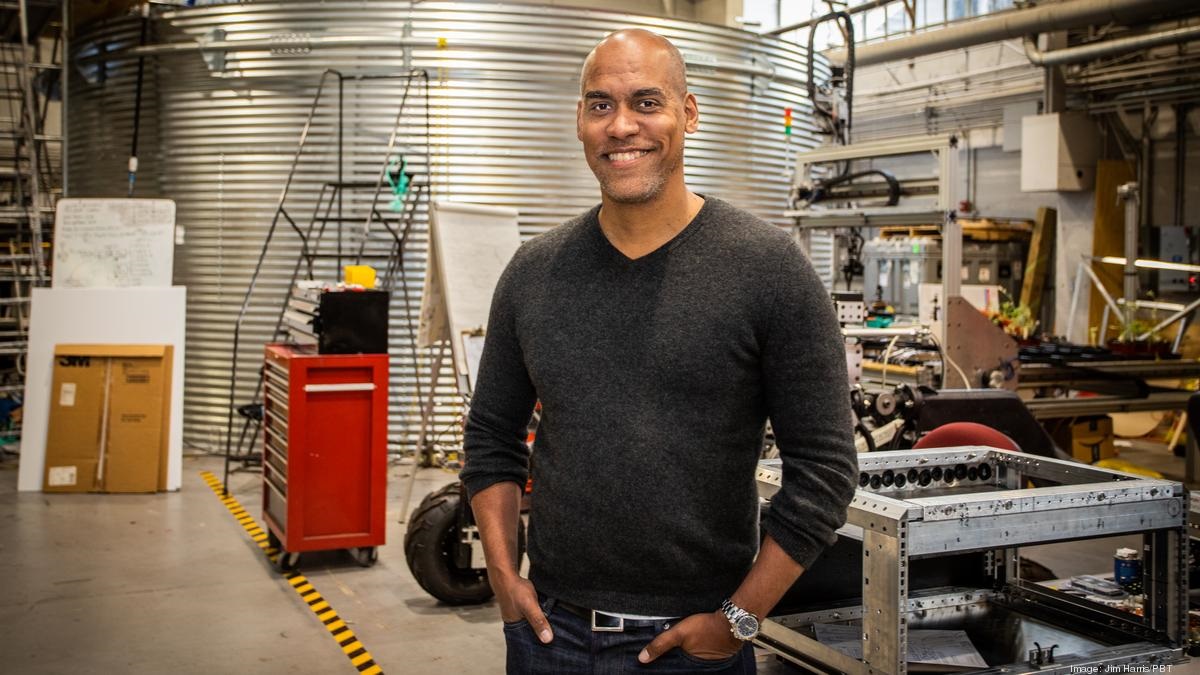 CMU's Matthew Johnson-Roberson delves into robotics' future, highlighting generative AI's potential, complexities of humanoid design, and diverse frontiers beyond manufacturing. He predicts gradual strides toward versatile robots but cautions against immediate home robot ubiquity. Additionally, he emphasizes the need to spotlight lesser-covered successes in specialized robotics fields.
Delving into the realm of robotics, TechCrunch is embarking on a series of in-depth Q&A sessions with leading figures in the field. Among them is Matthew Johnson-Roberson, whose expertise spans academia and entrepreneurship, offering a unique perspective that delves into the heart of robotics' multifaceted landscape.
Matthew Johnson-Roberson assumed the role of Director at the Robotics Institute of Carnegie Mellon University in the past year, bringing with him a wealth of experience. His academic journey, notably as a professor at the University of Michigan College of Engineering, and his entrepreneurial endeavors, particularly as the co-founder and CTO of Refraction AI, a pioneering robotic last-mile delivery startup, grant him a dual lens to analyze the field's dynamics.
In our discussions, Johnson-Roberson touched upon various critical facets of robotics, shedding light on its trajectory and potential.
Generative AI and Robotics: Unveiling New Frontiers
When pondering the role of generative AI in shaping the future of robotics, Johnson-Roberson emphasized its potential to revolutionize robot capabilities. He articulated how generative AI's capacity to create innovative data and solutions could substantially enhance robots' adaptability across diverse tasks and environments. Its transformative impact is envisioned in fortifying autonomous learning and evolutionary abilities among robots.
The Complexities of Humanoid Form Factor
Regarding the humanoid form factor, Johnson-Roberson highlighted its intricate engineering and design complexities. While mimicking human movement and interaction sets a high standard, he acknowledged the challenges in developing actuators, control systems, balance, and coordination. Despite these hurdles, the humanoid form holds promise due to its versatility and innate compatibility with various social and practical scenarios. However, Johnson-Roberson hinted that alternative platforms might find success before the humanoid form fully realizes its potential.
Beyond Manufacturing and Warehousing: Pioneering Frontiers
Johnson-Roberson foresaw promising avenues beyond the realm of manufacturing and warehousing. He underscored the agricultural sector's vast potential for robotics to address labor shortages, enhance efficiency, and promote sustainability. Moreover, he identified transportation and last-mile delivery as arenas ripe for robotic intervention, citing their capacity to bolster efficiency, cut costs, and elevate service standards. As technologies mature and regulatory frameworks evolve, these domains are primed for accelerated adoption of robotic solutions.
The Quest for General-Purpose Robots: A Long Road Ahead
On the prospect of true general-purpose robots, capable of seamlessly navigating diverse tasks and environments, Johnson-Roberson tempered expectations. Achieving such versatility demands breakthroughs in AI, machine learning, materials science, and control systems. He framed the journey as an incremental process, envisioning robots evolving from task-specific roles to multifunctional entities before potentially attaining true general-purpose capabilities.
The Future of Home Robots: Niche Evolution Amidst Challenges
Anticipating the trajectory of home robots, Johnson-Roberson envisioned their emergence in specific niches within the next decade, such as eldercare or home security. However, he cautioned against anticipating a general-purpose domestic robot capable of autonomously handling various household tasks in the near future. The barriers extend beyond technological hurdles and encompass affordability, user acceptance, and ethical considerations.
Unveiling Untold Robotics Narratives: Shifting the Spotlight
Johnson-Roberson highlighted a critical gap in the coverage of robotics stories and trends. He lamented the overshadowing of incremental yet impactful successes in sectors like agriculture, healthcare, and specialized industrial applications. These domains witness tangible progress and noteworthy advancements but often fail to garner attention amidst the allure of futuristic or general-purpose robotic narratives.
In essence, Matthew Johnson-Roberson's insights paint a comprehensive picture of the multifaceted world of robotics, offering a glimpse into its challenges, potential, and lesser-explored narratives.