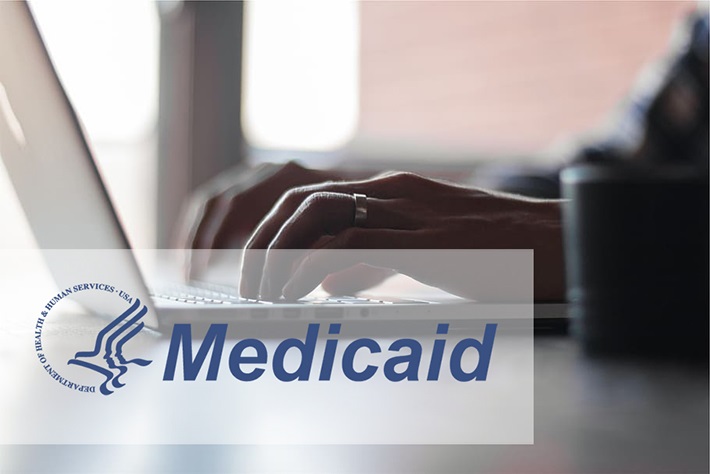 Recent Medicaid headlines highlight challenges: 10 million disenrolled post-continuous coverage, fines in NY for claim denials, and leadership shifts in CVS Health. State disparities in spending and the looming Medicaid sunset in Montana pose healthcare access concerns. Legal battles, like Concord Hospital's $8M dispute, add complexity. These updates underscore Medicaid's intricate landscape, urging proactive measures for sustained healthcare access nationwide.
Recent months have seen pivotal shifts within Medicaid, impacting beneficiaries and healthcare entities nationwide. This period has witnessed significant updates, underscoring the program's dynamic nature and the consequential challenges faced by millions reliant on its services. These changes encompass disenrollment challenges, violations prompting fines, complex redetermination processes, state expenditure analysis, leadership transitions, legal disputes, and impending coverage alterations. These developments highlight the multifaceted landscape of Medicaid, with its intricate interplay between policy, legality, finances, and healthcare access. Navigating these transitions is vital for ensuring equitable healthcare for all beneficiaries amidst evolving program dynamics.
Medicaid, the vital healthcare program for millions of Americans, has been at the center of numerous noteworthy events and challenges in recent times. A series of updates and transitions have taken place, impacting both beneficiaries and healthcare entities across various states. Here's an in-depth analysis of seven significant updates that have unfolded in the Medicaid landscape in recent months.
1. Disenrollment Challenges: Impact on Beneficiaries
Over 10 million individuals have experienced disenrollment from Medicaid due to the redeterminations process. The termination of continuous coverage requirements, implemented after three years during the pandemic, has led to substantial disenrollments. Shockingly, 71 percent of these disenrollments were attributed to procedural issues rather than ineligibility for the program. This shift has sparked concerns about access to essential healthcare services for the affected individuals.
2. Violations and Fines: Mental Health Parity
Medicaid-managed care plans have faced repercussions for failing to comply with mental health parity laws. In New York, specifically, five plans were fined a collective $2.6 million for either repeatedly denying behavioral health claims inappropriately or neglecting to pay for services at legally mandated rates. These violations highlight the critical need for adherence to regulations governing mental health coverage within Medicaid.
3. Redeterminations Process Challenges
States embarked on the challenging task of unwinding the continuous Medicaid enrollment period, initiated three years earlier due to the pandemic. However, this process has encountered significant obstacles, leading to operational challenges for state agencies. The transition has resulted in exacerbated care access issues for beneficiaries, showcasing the complexity and disruptions associated with altering long-standing enrollment policies.
4. State Expenditure on Medicaid Managed Care
Recent data published by KFF reveals New York as the leading state annually spending the most on its Medicaid managed care program. This underscores the substantial financial commitment required to sustain and manage Medicaid services, prompting a closer examination of spending patterns across various states nationwide.
5. Leadership Transitions in Healthcare Entities
Mark Santos has assumed the role of president of Aetna Medicaid under CVS Health. Such leadership transitions signify ongoing strategic shifts within healthcare organizations, potentially impacting the direction and execution of Medicaid programs under their purview.
6. Legal Disputes: Overpayment Allegations
Concord Hospital in New Hampshire has initiated legal action against several medical authorities, including CMS, contesting an alleged $8 million overpayment in Medicaid uncompensated care funds. Legal disputes of this nature shed light on financial discrepancies and disagreements between healthcare providers and regulatory bodies, highlighting the complexities in fund allocation and reimbursement.
7. Impending Changes: Medicaid Expansion in Montana
Montana faces the looming sunset of its Medicaid expansion by 2025. Concerns have been raised regarding the potential limitation of affordable healthcare in the state if this coverage is removed. The President and CEO of Logan Health, Craig Lambrecht, MD, has highlighted the significance of Medicaid expansion in ensuring widespread access to affordable healthcare services.
The evolving landscape of Medicaid demands a holistic approach to address the multifaceted challenges encountered. Stakeholders' concerted efforts must focus on understanding the ramifications of recent updates and implementing strategic measures to mitigate their impact. Equitable healthcare access for Medicaid beneficiaries hinges on proactive adaptation, bridging gaps in policy adherence, legal compliance, and financial stewardship. As the program continues to evolve, a collaborative approach that prioritizes comprehensive solutions will be paramount. By navigating these shifts with foresight and adaptability, the healthcare community can uphold Medicaid's fundamental mission of ensuring accessible and quality healthcare for all who depend on its vital services.