From Centene to several BCBS companies, payers across the country have recently lost top executive talent to startup companies: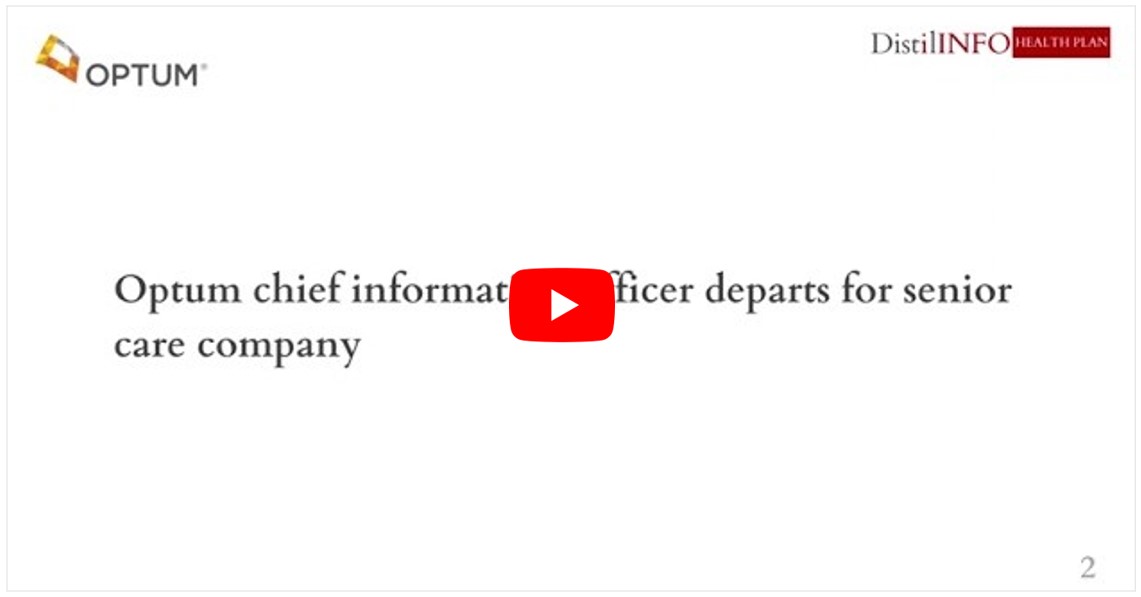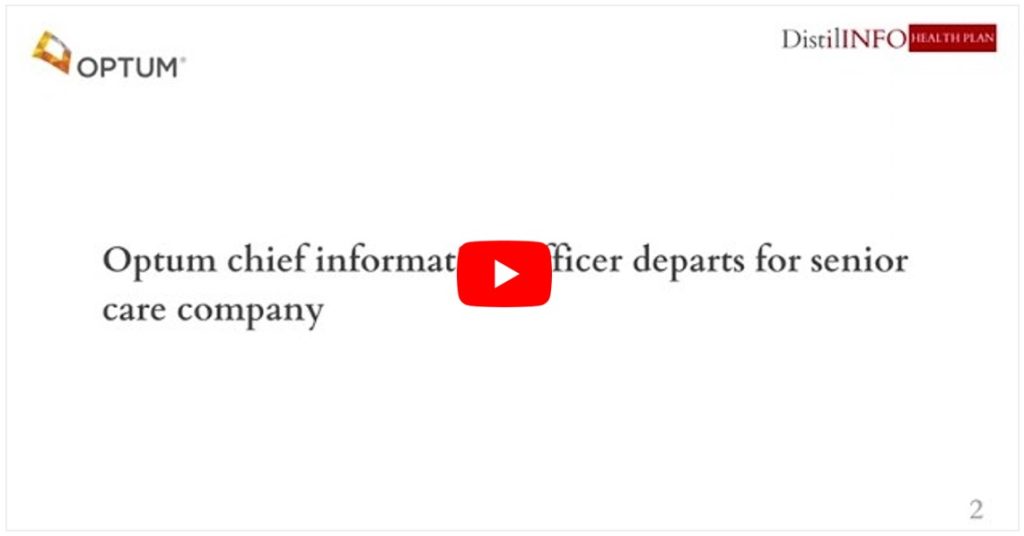 Premera Blue Cross exec named CEO of interoperability startup
Seattle-based Opala, a healthcare interoperability startup, has named Ken Chandler as CEO, effective July 1. Mr. Chandler was previously senior vice president of national accounts at Premera Blue Cross.
Optum chief information officer departs for senior care company
St. Louis Park, Minn.-based Lifespark named Matt Nyquist chief population health officer June 22. Previously, he was the chief product officer and chief information officer for the Center for Digital Health with UnitedHealth Group's Optum. He was also Optum's chief information officer of population health.
Former Regence Group medical director joins payment integrity startup
Collinsville, Conn.-based Penstock Group named Robert Haskey, MD, as chief medical officer June 15. Dr. Haskey was previously a medical director with Portland, Ore.-based Regence Group, a four-state Blue Cross Blue Shield company.
Optum's chief engineer leaves for digital health startup
Burnsville, Minn.-based digital health startup Omcare named Matthew Grose chief technology officer June 8. He was formerly Optum's chief engineer and vice president of software engineering.
Flume Health nabs BCBS exec as chief growth officer
New York City-based Flume Health, a digital platform startup for health plan administration, named Richard Fu chief growth officer June 1. He previously served as chief strategy officer at Blue Cross Blue Shield of Kansas City.
Waymark taps 2 top execs from Aetna, Anthem to grow value-based Medicaid line
San Francisco-based Waymark named David Livingston as head of growth and Dana Thomas as growth partnerships leader May 5. Mr. Livingston joined Waymark from Aetna Better Health, where he served as CEO in Illinois and Kansas and as a regional Medicaid leader. Ms. Thomas came to Waymark from Anthem's government business division, where she served as growth director of the Medicaid line.
Centene's former chief solutions officer joins health tech startup
St. Louis-based TCARE named former Centene Chief Solutions Officer Nate Moore as the company's chief operating officer April 27. He was with the payer for 14 years.
Source:
Beckers Payer