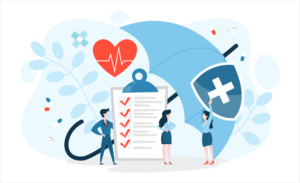 COVID-19 vaccines are becoming more widely available across the country and millions are rolling up their sleeves to get the potentially lifesaving shot. But many others are not getting the vaccine due to a lack of access to a vaccination site or transportation. Anthem partners with Lyft to remove barriers to covid19 vaccine. The program mobilizes the rideshare company's resources, along with support from Anthem and other corporate and community partners, to bridge the gap between people and the vaccine.
Value of transportation: Transportation is a key social factor that can have an impact on a person's health. Lack of vehicle access, inadequate infrastructure as well as long distances, and lengthy times to reach medical services can prevent people from getting the care they need when they need it, and can result in higher healthcare costs, according to the American Hospital Association.
An incident: One woman was suddenly faced with that predicament. Her car broke down just days before she was scheduled to receive her shot and she was required to be vaccinated for her job. Through the vaccine access program, she was able to get a ride to her vaccination site at no cost. She received her shot and kept her job.
Timely help: A senior who used the vaccine access program shared how she and her sister had no transportation to get their COVID-19 vaccinations. Through the program, they were able to schedule rides to a vaccine site and back home. They were excited and grateful.
Transportation barriers: An estimated 15 million Americans face transportation barriers to accessing the COVID-19 vaccine. In fact, lack of transportation is one of the top reasons people miss medical appointments, which can have a significant impact on a person's health. Transportation barriers are commonly experienced by seniors who don't drive or don't have a vehicle, a major concern because older adults are one of the highest risk groups for COVID-19.
Commitments: Anthem is committed to a whole-person approach to healthcare by meeting their consumers' social needs as they navigate the pandemic. Adequate transportation, a key social determinant of health, is an important factor in helping people get the care they need to improve their health and well-being. Working together with their partners, they are having an immediate impact in the area of transportation by ensuring all eligible individuals who want a COVID-19 vaccine can get it.