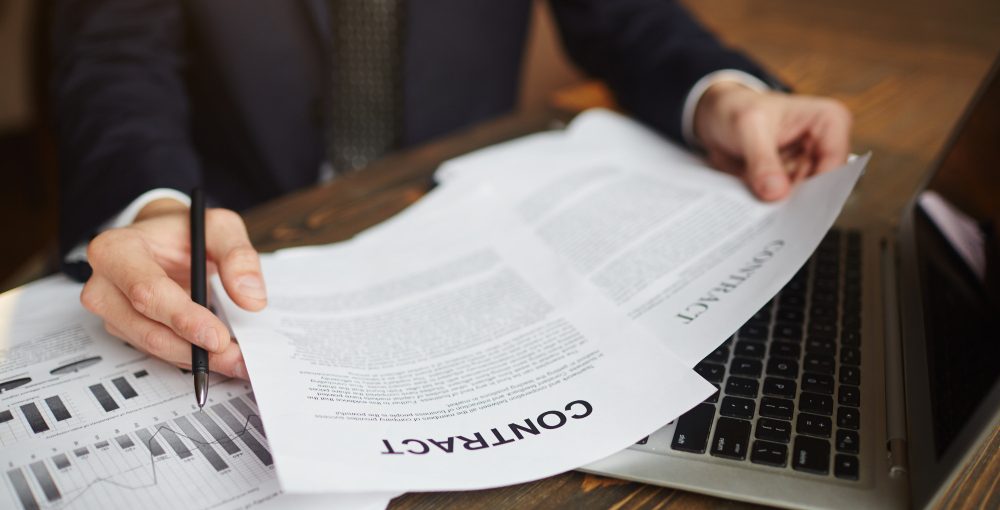 DarioHealth Corp. (Nasdaq: DRIO), a leader in the global digital therapeutics (DTx) market, today announced a new contract to deliver its digital behavioral health solution for a leading provider of integrated technology solutions for financial professionals. The new account is expected to launch in the third quarter of 2022.
The new client selected Dario's behavioral health solution with enhanced Employee Assistance Programs (EAP) to improve access to a wide range of mental health services. Dario's solution offers employers a comprehensive digital platform that provides a seamless digital pathway from access to care. Using an artificial intelligence (AI)-driven screening, Dario triages individuals to care, including integrated digital tools and coaching and EAP services.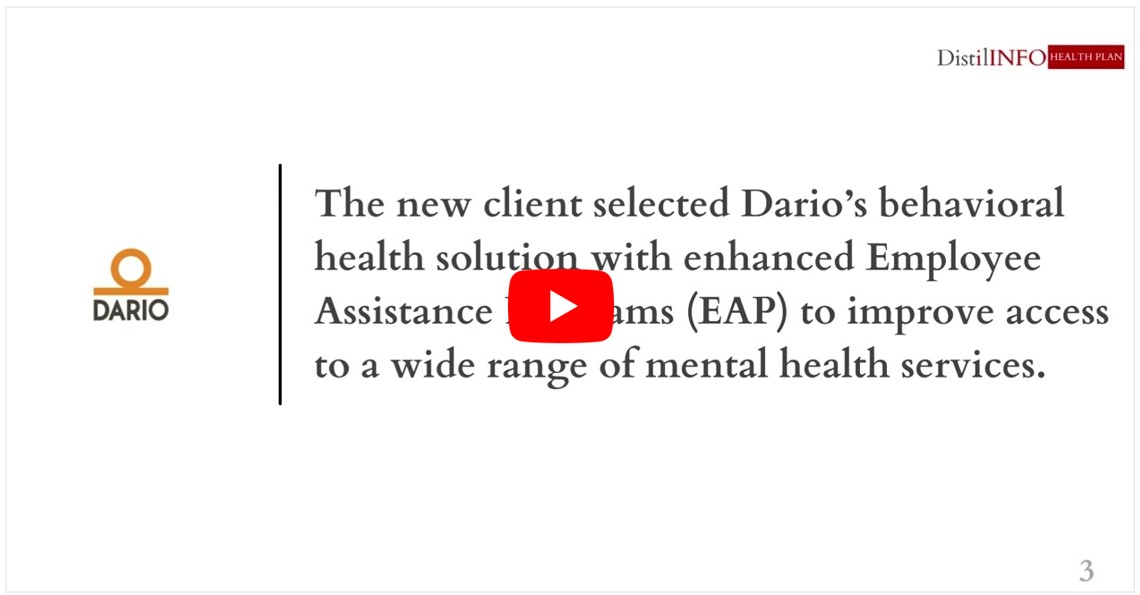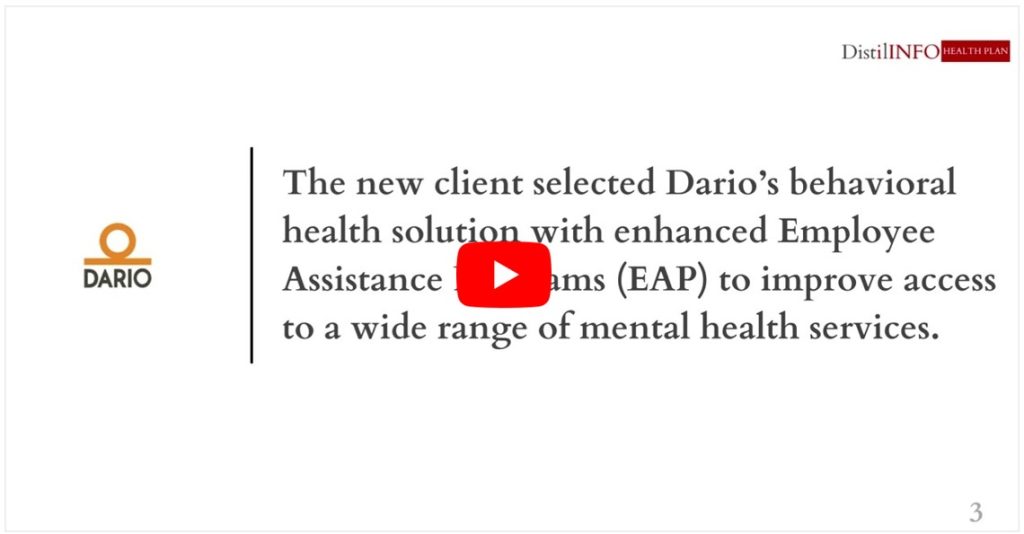 "Demand for digital behavioral health solutions remains high, and we believe that Dario provides the integrated, seamless experience employers want in a cost-effective solution. Dario's approach to digital behavioral health is proven to help people feel better fast, and we are excited to launch with this new employer next month," said Rick Anderson, President and General Manager, North America, of DarioHealth.
Source:
PR Newswire