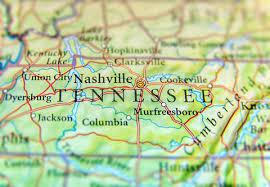 Main Street Health a new value-based healthcare company founded by former Center for Medicare and Medicaid Innovation Director and cofounder and CEO of Aspire Health Brad Smith was launched this week with sights set on transforming care delivery in rural America. The program will initially be available in more than 30 clinics across West Tennessee for over 59,000 Medicare patients, according to the announcement.
Launch: At launch, the company is offering its Extra Access program for seniors in West Tennessee. The program will work with local primary care providers, urgent care clinics, and independent pharmacies to help Medicare beneficiaries navigate and access healthcare.
Previous founding: The company launched through Smith's healthcare firm Russell Street Ventures. This is not Smith's first time founding and leading a company. He co-founded and served as CEO of home-based palliative care provider Aspire Health, which he sold to Anthem in 2018.
Implementations: Main Street Health's first order of business is to implement its primary care-focused Extra Access Program in West Tennessee. The program will pair Medicare and Medicare Advantage beneficiaries at participating primary care clinics, urgent care centers, and independent pharmacies with a local health navigator.
Around the clock access: Seniors in the Extra Access program will get paired with a local health navigator and have around-the-clock access to a care team that coordinates with their primary care provider. In addition, members will have access to same- or next-day appointments, same-day prescription refills, annual Medicare benefits review, and a yearly comprehensive health assessment.
Appointees: Joining Smith at Main Street Health is Bennett Graham and Dr. Sarah Chouinard as president and chief medical officer, respectively. Graham previously served as the senior vice president of operations at Aspire Health and Chouinard was formerly the CMO at Community Care of West Virginia.