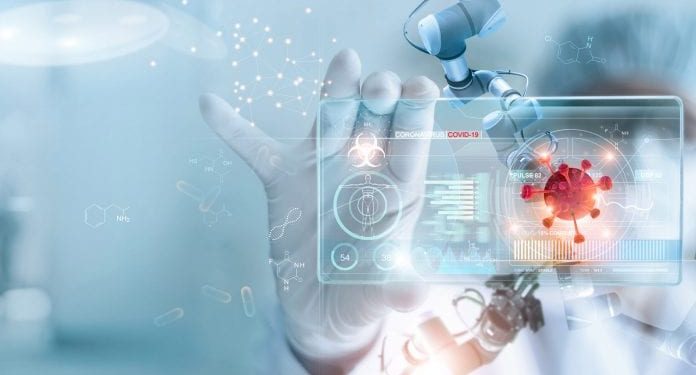 The COVID-19 pandemic threw an unparalleled public health emergency challenge. The US healthcare system sought immediate and sweeping reforms to equip the industry and the people to face the challenge head-on.
It's no coincidence that healthcare has been right on top of the Biden administration's governance agenda from the word go. Ramping up efforts to deliver the best care, multiple changes in the form of legislative bills have been proposed and passed so far this year.
The focus and efforts to bring about changes are not limited to a few categories. From health equity and telehealth to vaccine access and affordable drugs, the administration has shown a broad vision.
Let's have a quick rundown on the four key factors around which the US healthcare policies are expected to be framed soon and the role of insurance providers in that.
1. Coronavirus
The deadly and highly contagious virus has taken a huge physical, psychological and financial toll on Americans. This is going to be the leading point that lawmakers would factor in while framing most of the new policies. Vaccine has emerged as the biggest weapon to limit/eliminate the spread of the virus.
Health insurance providers have been leading from the front to ensure that COVID-19 vaccines reach every American. They have been working at all the levels from national to local and have come out with specific policy and regulatory changes so that their members get hassle-free access to vaccines. While health insurance plans under the Affordable Care Act are bound to cover the COVID-19 vaccine, several insurers have come forward with their own plans to support the drive
2. Employer Health Insurance
Employer-provided coverage is the key to have a healthier America. It's the largest source of coverage in the US with more than 183 million Americans protected by employer-provided health plans. The value that this coverage provides is not just for their health, but also for the financial stability and security of their families and communities. Employers, on the other hand, get a healthier workforce.
A recent survey found that employer-provided coverage has been an important resource for Americans throughout the COVID-19 crisis. As many as 62% of employees who took a COVID-19 test say that their coverage was helpful in getting and covering a test. No doubt, employer-provided coverage is one factor that will remain relevant during and beyond the pandemic.
3. Social determinants of health (SDoH)
Racial, social, and financial disparities in the American healthcare system have deprived millions of people of timely and proper care. A healthier American society is impossible to witness without achieving all the goals of social determinants of health (SDoH). According to the Centers for Disease Control and Prevention, race and ethnicity are risk markers for other underlying conditions that affect health, including socioeconomic status, access to health care, and exposure to the virus related to occupation, like frontline, essential, and critical infrastructure workers.
As the pandemic exposed a widespread disparity in the healthcare system, insurers increased the focus on addressing the issue that has been ailing the US for ages. They opened purse strings, launched new schemes and awareness programs, and initiated organizational restructuring to fight the underlying problem. SDoH will have to take the centrestage for an inclusive growth of healthcare in the US.
4. Popularity of Medicare Advantage
Medicare Advantage could be the future of health plans. MA's multiple benefits, including better financial security, growing popularity, reduced costs for taxpayers, and payments similar to the regular Medicare, make it a strong contender for entering the brainstorming hall of policymakers. The coverage of vision, dental, hearing, wellness care, and other services without any additional costs is only going to add to its popularity. The fact that more than 26 million seniors and individuals with disabilities have opted for Medicare Advantage plans is reflective of its strong safety net for America's 65+ population.
Conclusion: America's healthcare system has a long history, and its complexity is widely known. On the bright side of this complexity is a constant effort for reform. And health plan providers have emerged as a solid bridge to deliver the benefits of various reforms to citizens. Framing policies by taking insurers on board will go a long way in addressing the factors that are poised to determine the future of healthcare in the US.