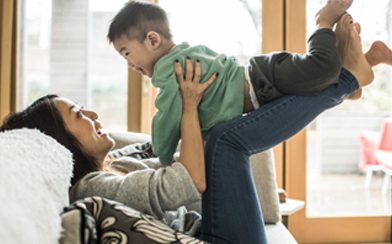 Blue Cross NC's Behavioral health medical director Nora Dennis writes a heartfelt blog on how the virus wreaked havoc on the food supply in 2020, affecting more than 50 million Americans. As a result, a mental health crisis developed.
Implications: Food insecurity is linked to greater levels of depression, stress, and anxiety, according to most studies on the subject. Food insecurity in the United States has increased because of the epidemic. These figures have quadrupled among families with children. Because the impacts of food insecurity are cyclical, this crisis will undoubtedly affect the well-being of millions of people and their families long after the acute threat of the pandemic has passed.
Consequence: As a result of the pandemic, millions of Americans found themselves facing reduced work hours or unemployment. Many still worry about where the next meal is coming from. This stress has a severe impact on well-being. In fact, new research indicates that food insecurity takes a far more serious toll on mental health than the experience of losing a job.
Inclinations: People who are food insecure have limited access to foods that are high in nutrients. They are more inclined to eat fats and refined carbs to meet their caloric needs. Vitamin shortages and chronic diseases such as diabetes, obesity, and hypertension might result from this trend. Physical issues quickly escalate, resulting in poor sleep and less physical activity. Exercise is a key strategy for sustaining mental health, so when activity declines, the risk of sadness and anxiety rises.
Survey: 17 million (1 in 4) children experienced food insecurity in 2020. Parents try to protect children from its effects, including its impact on mental health. Nevertheless, research shows that parental depression and anxiety can often create an unhealthy living environment. This "toxic stress" can have long-lasting physical and emotional effects on children. Food insecurity and parental depression can lead to child behavior problems.
Measures: "Several of our initiatives specifically address those areas where food security and mental health intersect. Blue Cross NC has teamed with community-based organizations to increase enrollment in Food and Nutrition Services (FNS) and the Supplemental Nutrition Assistance Program (SNAP). Other Blue Cross NC efforts also take steps to reduce the stigma of food insecurity and introduce a prescription-based food purchasing program", said Nora.