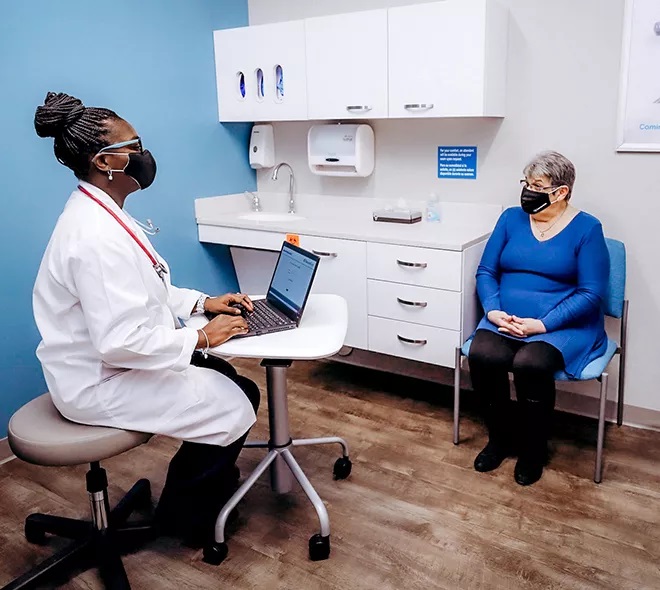 In a significant move, Humana launches four senior-centric primary care centers in Indianapolis, part of its robust expansion strategy. CenterWell, at the heart of Humana's Primary Care Organization, targets personalized care for 285,000 seniors across 300 locations. Emphasizing accessibility, their model integrates a multidisciplinary team addressing physical, mental, and social health aspects. Driven by a mission to alleviate barriers, CenterWell's staff exhibits a profound dedication to senior care, striving to showcase a unique healthcare paradigm. This innovative approach aims to streamline healthcare for seniors, embodying Humana's commitment to tailored, high-quality healthcare services.
Humana's strategic expansion unfolds in Indianapolis with the launch of four specialized senior-focused primary care centers, marking a pivotal step in its growth trajectory. At the core of this initiative lies CenterWell, a cornerstone of Humana's healthcare architecture, catering to the distinctive needs of over 285,000 seniors across a vast network. This move signifies a commitment to tailored and accessible healthcare for the elderly, embodying Humana's mission to break down barriers and offer top-notch primary care within communities.
Humana, driven by its expansive goals for CenterWell, has set its sights on the Indianapolis market in its latest stride towards growth. This initiative aims to introduce four specialized primary care centers catering to seniors in the city by the culmination of 2024. The inaugural grand opening is slated for November 16, marking the inception of this venture, which commenced accepting patients back in October, as announced by Humana.
At the core of Humana's healthcare offerings lie CenterWell and its counterpart, Conviva Care Center, forming the bedrock of the insurer's Primary Care Organization. This extensive network presently tends to the health needs of approximately 285,000 seniors across 300 locations. With aspirations soaring, Humana plans a robust expansion, charting a course to unveil between 30 to 50 new centers annually until 2025.
Nick Judd, the CenterWell market president for Indiana, expressed immense enthusiasm, stating, "We're thrilled to be opening our first center in the Indianapolis area and bringing high-quality primary care to seniors in this community. A big part of our mission is removing barriers to care for seniors, allowing more of them to receive primary care in the communities where they live."
Judd elaborated further, highlighting the pivotal objective: "We want to make it easier and more convenient for seniors to see their doctor and achieve their best health." This sentiment echoes the ethos driving Humana's endeavor—to ensure accessibility and quality in healthcare provision, specifically tailored to seniors.
Dr. Misha Rhodes, serving as CenterWell's chief medical officer for Indiana, expounded upon the distinct model adopted by the company, emphasizing its focus on the holistic well-being of their senior patients. The model revolves around a comprehensive care team that addresses multifaceted aspects of health encompassing physical, mental, emotional, and social concerns.
The primary care centers are meticulously staffed with a cadre of skilled professionals, including physicians, nurse practitioners, and medical assistants, ensuring seamless connectivity to other clinicians when necessary. Rhodes emphasized the divergence in the needs of seniors from other demographic segments, stating, "We know that seniors have different needs from other segments of the population."
Rhodes emphasized the unique dedication of CenterWell Senior Primary Care's staff, noting, "The staff of CenterWell Senior Primary Care have a passion for senior care, and we love showing patients the CenterWell difference." This dedication underscores the essence of their approach—placing emphasis on personalized care attuned to the distinctive requirements of elderly patients.
Humana's venture into Indianapolis heralds a new era in senior healthcare provision. The comprehensive approach of CenterWell, underpinned by a passionate and specialized care team, stands as a testament to Humana's commitment to seniors' well-being. By addressing multifaceted health aspects and striving to bridge accessibility gaps, these primary care centers mark a paradigm shift in senior healthcare. This strategic expansion embodies Humana's pledge to elevate healthcare standards, emphasizing personalized care, and ensuring seniors receive the highest quality services within their communities.