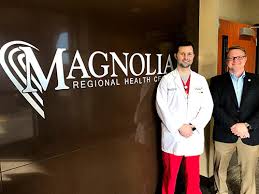 Through the federal Health Insurance Marketplace, Ambetter from Magnolia Health is delivering affordable health insurance options in 63 counties across Mississippi this year. Mississippi's Health Insurance Marketplace is open for enrollment until January 15, 2022.
High quality: Ambetter provides a number of plans to its members that provide value in addition to high-quality treatment. Regardless of plan, Magnolia Health's Ambetter provides additional services and advantages to its members so that they can get the most out of their coverage.
Importance: "The COVID-19 pandemic revealed the importance of making healthcare more accessible to help ensure communities can receive the care they need," said Aaron Sisk, Plan President, and CEO, Magnolia Health. "We have a diversity of plan options based on budget and need, which means more people can find the coverage that works for them."
Diagnosis: For non-emergency health conditions, Ambetter Telehealth provides simple, 24-hour access to in-network Ambetter doctors. Members can get medical advice, a diagnosis, or a prescription over the phone or via video without having to leave their homes for a $0 charge. They can also add photographs to support their doctor's consultation, and a description of their appointment can be shared with their primary care provider via the program.
Services: Preventive and wellness services, maternity and newborn care, pediatric services, mental health services, hospitalizations, and prescription drug coverage are all covered under Magnolia Health's Ambetter plan. Dental and vision coverage are included in some plans. When medically necessary, Ambetter from Magnolia Health additionally covers the cost of COVID-19 testing as well as the related physician's visit.
Collaborations: Magnolia Health and Walgreens are working together to make health and wellness goods more affordable for members in Mississippi. Ambetter and Walgreens will roll out co-branded in-store signage in certain Walgreens locations, as well as co-branded member ID cards for Ambetter Essential Care, Ambetter Balanced Care, and Ambetter Secure Care members.