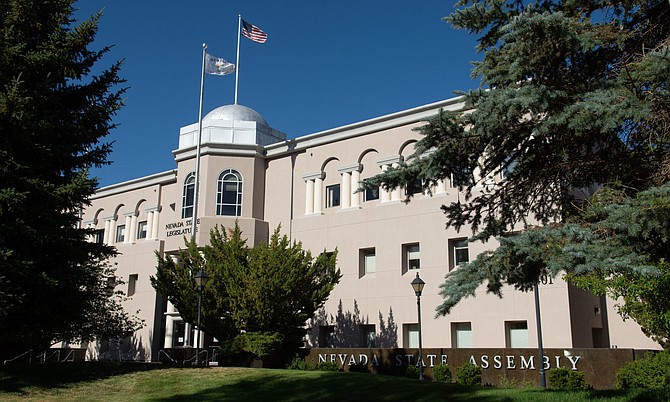 The Nevada Senate passed an ambitious plan to create a "public option" health insurance program for all Nevadans. SB420 aims to create health insurance policies for individuals that are at least as good as Medicare but provide coverage at lower costs than Medicare.
Senate Bill 420: Democratic lawmakers revived the effort to establish a public health insurance option in the state aimed at helping some of Nevada's 350,000 uninsured residents get health coverage. Senate Bill 420 also would expand Medicaid services to more pregnant women and their families by increasing income eligibility. The bill, sponsored by Democratic leaders in both chambers and introduced in the Senate, was referred to the Health and Human Services Committee for hearings.
Features: It authorizes those officials to seek any and all other federal funding to pay for the plan. Any money received would be deposited in a Trust Fund created by SB420. The plan would be available to all Nevadans and to small employers who could join to help provide coverage for their workers.
What the Bill provides: The insurance policies would be purchased through the health insurance exchange and be required to provide at least the levels of coverage mandated in the Affordable Care Act but cost at least 5 percent less than the "reference premium" for any given zip code. Price increases would be limited to the increase in the Medicare Economic Index for that year.
An approach to serving all: "Now is the time to act," Nevada Senate Majority Leader Nicole Cannizzaro told in a recent interview. "This really is designed to be a very reasonable approach to developing another option for folks. It's not looking to upend the entire system. There are people who are unserved by this system. How do we serve those individuals?"
Supporters Vs protestors: Supporters of the bill, including Battle Born Progress, the Progressive Leadership Alliance of Nevada, the Culinary Union, and Planned Parenthood Votes Nevada, argue that the legislation will boost health care affordability and accessibility. Opponents, including the Nevada Hospital Association, the Nevada State Medical Association, and several chambers of commerce across the state, argue that it would do just the opposite.