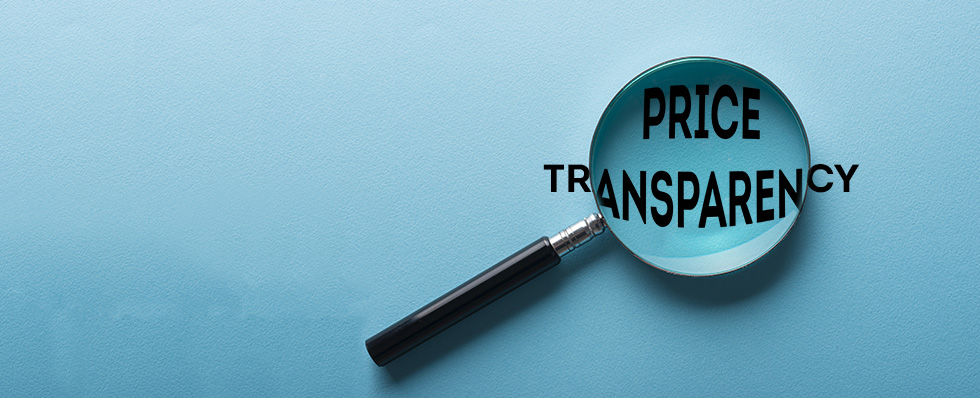 They say "Customer is the King"- and the US healthcare system is going all out to make this king more powerful with a series of reforms. New rules mandating price transparency for providers and payers to reduce spending has emerged as the most effective step in this direction.   
While the final rule for providers has already come into force from Jan 1,2021 the Transparency in Coverage final rule will take shape in phases from January 2022. The provisions in this rule will give consumers the tools needed to access pricing information through their health plans. 
The Centers for Medicare & Medicaid Services (CMS) has termed this final rule as a "historic step" toward putting health care price information in the hands of consumers and other stakeholders, advancing the government's goal to ensure consumers are empowered with the critical information they need to make informed health care decisions.  
The objective is to reduce the secrecy behind health care pricing with the goal of bringing greater competition to the private healthcare industry. The final rule is poised to take effect even as leading insurer group America's Health Insurance Plans (AHIP) has raised concerns about these price transparency requirements.
Soon after the then Trump administration released the Transparency in Coverage final rule in the last week of October 2020, AHIP expressed "disappointment" and argued that "the final rule will work to reduce competition and push health care prices higher – not lower – for American families, patients, and taxpayers. This is precisely the opposite of what Americans want in their health care".
Concerns apart, the timeline for compliance with the rule is already in place. With the first deadline of January 1, 2022 for payers to post machine-readable files online just five months away, it's time payers start preparing for complying with the rule. Let's have a quick look at some measures that insurers can take to stay a step ahead of competitors in the era of price transparency.
1. Set Up Robust Digital Platform 
Payers still have enough time in hand to meet the logistical requirements to set up a robust digital platform before the rule kicks in early next year. According to a PwC's Health Research Institute report, healthcare companies should review their digital footprints from a consumer perspective to make sure they have the right applications and portals for consumers to access information on shoppable services, as required by the rules. "Providers and payers also should improve the accuracy of the data they release to make true estimates to patients in an easy-to-understand format; otherwise they risk consumers making reactive decisions based on incorrect or confusing information in public data files," it says.
2. Win Consumer's Confidence 
The payer transparency rule, just like the one for providers, primarily aims to give consumers the tools needed to access pricing information through their health plans. So, winning the consumer's confidence holds the key. And the best way to win the trust is by educating the members about your services and how you can be helpful in guiding them to get the best health care without worrying about expenses. Consumers must feel empowered with the critical information they need to make informed healthcare decisions.
3. Focus on Expanding Network
The rule is expected to open floodgates for new contracts once the pricing information comes out in the open. Consumers may be the prime beneficiary of the transparency rule, but even other stakeholders (payers and providers) would not shy away from tapping new business opportunities. The report says payers may look to drive down their rates with high-cost providers or bring out-of-network providers in the network for lower rates. Employers also may play a more activist role in response to the public information, exerting more pressure. 
4. Create Competitive Intelligence 
The rule will make the insurance market more competitive as any data posted online by companies will be scanned by rivals in no time. This is where the need for a market study emerges. A thorough analysis of rates of competitors will go a long way in establishing whether your rates and services are better than others or require some alterations. "This initial intelligence will be important to building a data-driven response and protecting your position in the marketplace. Employers also may be interested in a market-based analysis to see if their networks include providers that are higher cost than average for the geographic area, or if other health plans are negotiating better rates," says the HRI report.
5. Innovate to-Tap New Opportunities 
With a gigantic pool of data available in public domain, payers will have the opportunity to rope in specialised firms to bring the entire information to a single platform. According to the report, data and health information technology firms may be poised to pull actionable information out of the newly released files and develop consumer apps and other intuitive tools for consumers and employers. Private equity firms may see opportunities to invest in them, as well as in revenue cycle management services that can improve front-office operations.
Conclusion: The rule requires most group health plans, and issuers in the group and individual market to disclose price and cost-sharing information to participants, beneficiaries, and enrollees. This will enable consumers to shop and compare costs between specific providers before receiving care. However, the concerns of health insurance providers should not be completely ignored as they are an integral part of the US healthcare system.