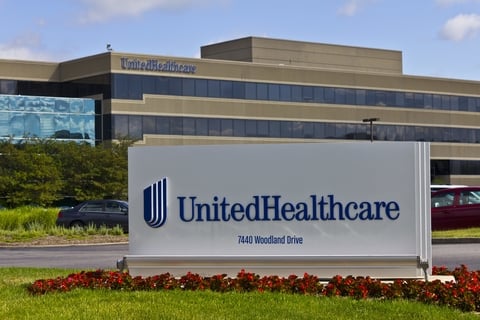 Most Americans said they are prepared to select a health plan during this year's open enrollment season, while the COVID-19 pandemic continues to spur interest in virtual care for medical services and digital fitness apps to help people pursue at-home fitness routines. A survey-record 82% of respondents said they are prepared for the fall's open enrollment season.
Enrollment: These are some of the findings from the sixth-annual UnitedHealthcare Consumer Sentiment Survey, which examines Americans' opinions about various areas of health care, including open enrollment, technology trends, wellness programs, and health plan preferences. More than half (53%) of respondents said it is likely they would use virtual care for medical services in the future, while 51% said they would be interested in using a digital fitness app as part of an employer-sponsored well-being program.
Percentage: Many respondents with a health plan (44%) said COVID-19 influenced, or will influence, their preferred health plan, with 16% interested in an option with lower out-of-pocket costs; 13% looking for more well-being programs or resources; 8% seeking more comprehensive or richer benefits; and 8% wanting a national health plan instead of a regional one. Members of Gen Z were the most likely to be influenced (60%), while baby boomers (31%) were the least.
Accessibility: "With access to health benefits and care more important than ever amid COVID-19, this year's survey indicates growing confidence among some Americans in making more informed benefits decisions during the open enrollment, as well as continued interest in using technology to evaluate and access health care," said Rebecca Madsen, chief consumer officer of UnitedHealthcare. "We hope this year's survey results can contribute to keeping people better informed about their health care benefits and choices."
Benefits: When it comes to time spent researching health benefits by people with health insurance during the open enrollment, 28% said they each year devote less than one hour to the process; nearly one-third (31%) usually spend between one and three hours, and fewer respondents (21%) said they typically allocate more than three hours. Among respondents who actively research health plan options, more than one-quarter (29%) said they expect to spend more time evaluating their benefits this year due to COVID-19.
Health information: Technology continues to help play an increasingly important role in how people access health information and care. More than half (53%) of survey respondents said they are interested in using virtual care in the future to access medical services, underscoring the greater than 2,800% increase in the use of telehealth amid the COVID-19 pandemic1. Even after the pandemic ends, 20% of respondents said they would prefer a virtual relationship with a primary care physician rather than in person.