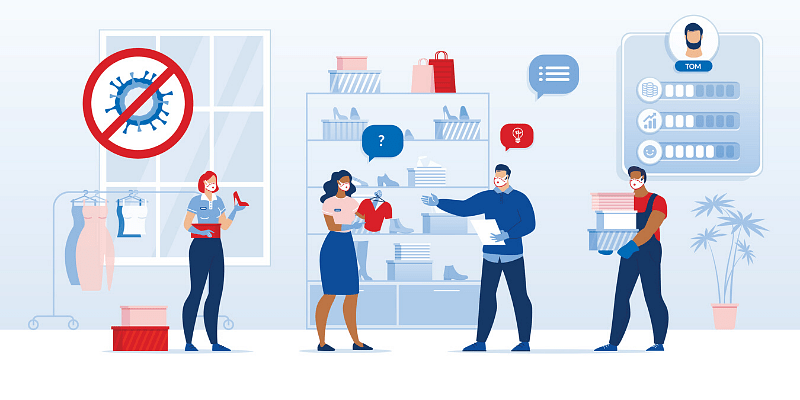 The outbreak of Covid-19 has affected each part of our lives and the world — from personal to professional. The deadly virus brought the world to its knees during its over a year of existence. Multiple vaccines are here to immune us, but the battle is just half won right now. We are still in the process of coming to terms with New Normals. In less than a year, the world has come up with multiple new measures to face and defeat the pandemic, and put our health and economy back on track. Let's have a quick look at what the months and years to come may have in the store.
Apprehensions of rampant inflation are most likely to fuel equity markets in the months to follow. Consumers are expected to loosen their purse strings as soon as the economy hits the top gear, which will shoot up inflation. The result: a high demand for commodities like gold and silver. Besides, it will also trigger further surge in cryptocurrencies value.
Social distancing came as a major blessing in disguise for e-tailers. Online retail business has spiralled at an unprecedented scale during lockdowns. The trend looks all set to continue even in the post-pandemic era, where small merchants may collaborate with Shopify to end the monopoly of e-tailer giant Amazon.
As part of the gig economy, most businesses are expected to adapt to "temporary arrangements" to lessen their financial risks in years to come. Doing away with permanent positions will result in a massive fall in health coverage provided by employers. This will upend US health insurance markets.
Mass digital surveillance is something we are going to see and hear quite often in the post-Covid world. Digital surveillance is here to stay, be it for monitoring workplace or social gatherings.
The pain of financial injuries inflicted by the pandemic will be felt for years to come. No doubt that the virus has spared none. But equally evident is the gap between the rich and the poor, which has only widened over the last one year. The gap will increase further in the gig economy, as a result of which Universal Basic Income will emerge as the game changer for policymakers.