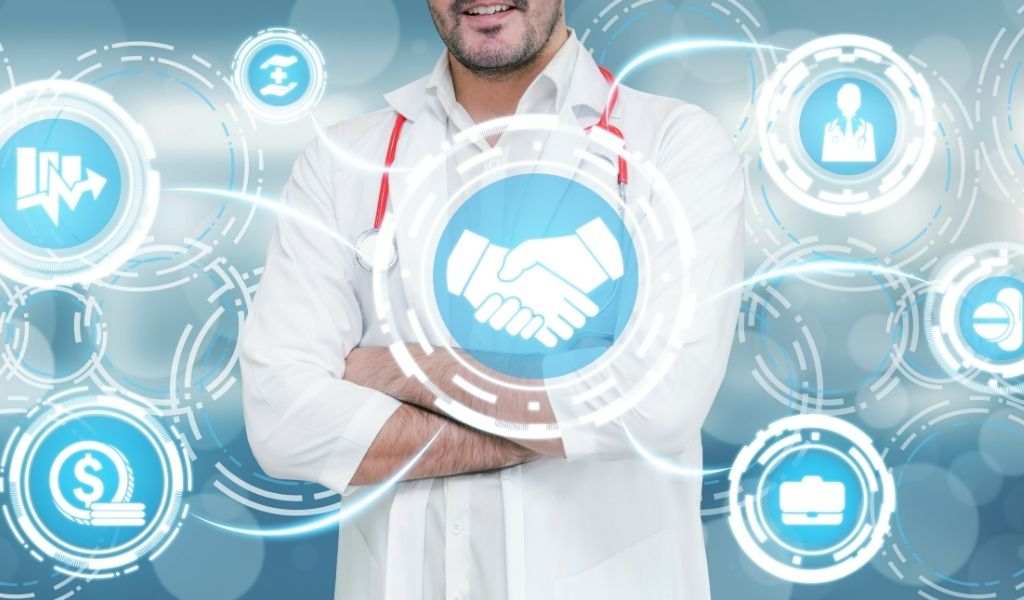 Cloud giant Oracle Corporation has officially finalized its $28.4 billion acquisition of EHR Vendor Cerner, according to reporting from FedScoop.
The all-cash deal was completed after Oracle's tender offer to purchase all issued and outstanding Cerner shares for $95 per share expired after midnight, eastern time, on June 6.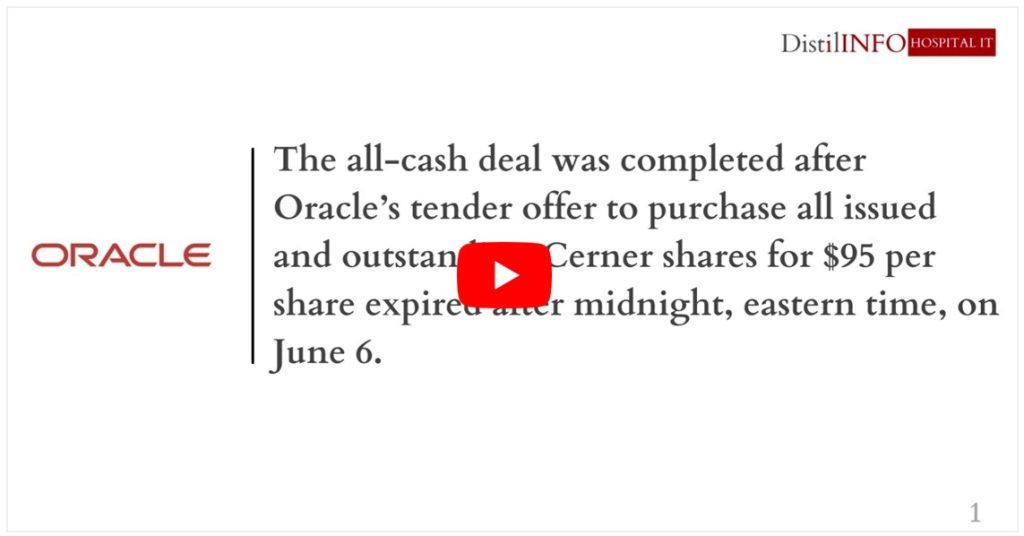 "Working together, Cerner and Oracle have the capacity to transform healthcare delivery by providing medical professionals with better information—enabling them to make better treatment decisions resulting in better patient outcomes," Larry Ellison, chairman and chief technology officer of Oracle, said in a press release after Cerner received all required antitrust approvals on June 1.
"With this acquisition, Oracle's corporate mission expands to assume the responsibility to provide our overworked medical professionals with a new generation of easier-to-use digital tools that enable access to information via a hands-free voice interface to secure cloud applications," Ellison continued
The EHR vendor acquisition will bring in a "new generation of medical information systems" which is set to address clinician burden, improve patient privacy and outcomes, and lower overall healthcare costs, Ellison noted.
"Cerner has been a leader in helping digitize medical care and now it's time to realize the real promise of that work with the care delivery tools that get information to the right caregivers at the right time," said David Feinberg, Cerner president and chief executive officer.
"Joining Oracle as a dedicated Industry Business Unit provides an unprecedented opportunity to accelerate our work modernizing our EHR, improving the caregiver experience, and enabling more connected, high-quality and efficient patient care."
In addition, Oracle plans to modernize Cerner's systems using its Autonomous Database and move them to Oracle's next-generation cloud, according to Mike Sicilia, Oracle executive vice president of industries.
"Oracle's Autonomous Database, low-code development tools, and Voice Digital Assistant user interface enables us to rapidly modernize Cerner's systems and move them to our Gen2 Cloud," said Sicilia. "This can be done very quickly because Cerner's largest business and most important clinical system already runs on the Oracle Database."
This all-cash deal will also bring an end to the scrutiny of the transaction from regulators worldwide, including the FTC and the European Commission.
However, Oracle will now have to respond to continued scrutiny from lawmakers, who have repeatedly called out Cerner for their issues during the VA EHR modernization (EHRM) project.
According to a VA official, the Cerner EHR system in Spokane has seen 42 "unplanned degradations" and eight "unplanned outages" over the past two years.
Earlier in the year, the VA Office of Inspector General (OIG) released several reports that noted "serious deficiencies and failures" with the Cerner EHR at the VA EHRM pilot site in Spokane.
However, the VA has continued its rollout of its Cerner EHR system despite patient safety concerns.
Source:
EHR Intelligence