Clinician decision support (CDS) Hooks prompts recommending the use of a SMART on an FHIR app can lead to a significant increase in SMART on FHIR app utilization, according to a study published in the Journal of the American Medical Informatics Association (JAMIA).
SMART on FHIR, an open-source data standard, aims to support healthcare interoperability for real-time access to health information across the care continuum.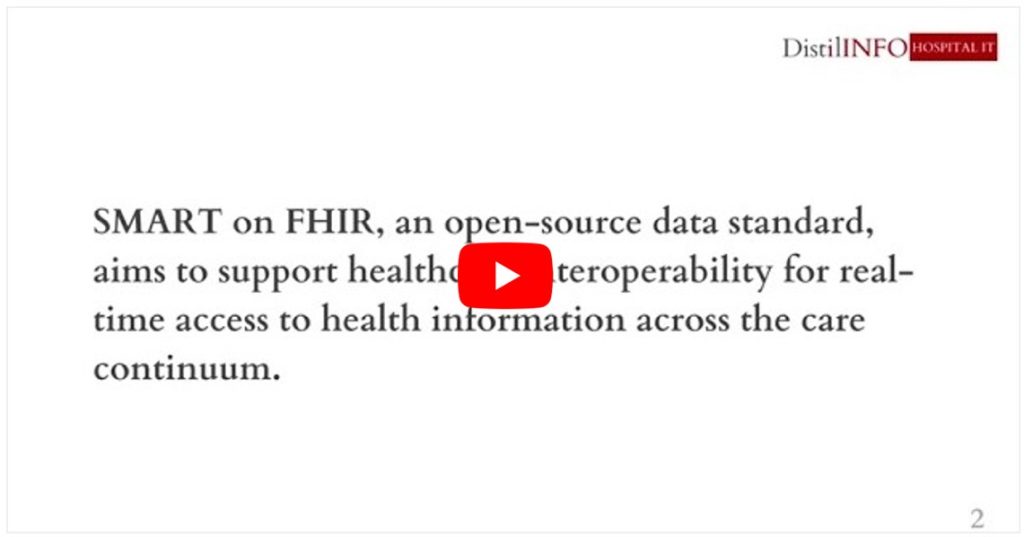 Since its inception, the use of SMART on FHIR has become more widespread across healthcare facilities.
The rise of SMART on FHIR apps has created a need for suggesting relevant apps to end-users, the researchers stated.
In addition, the abundance of SMART on FHIR apps could create fatigue for clinicians as there are too many for the end-use to choose from. CDS tools have already been attributed to clinician burden; the alerts are linked to alert fatigue, loss of autonomy, changes in workflow, and increased EHR usage.
This proliferation of apps also can lead to many of them being ignored.
Both of these issues could potentially be resolved by recommending relevant Smart on FHIR apps within the clinician's workflow, the researchers explained.
"We believe this is a unique and important use case for CDS Hooks because opening and using an application can take substantially more clicks and effort than other responses to EHR prompts, such as ordering HIV screening laboratory tests with a single click," Keaton Morgan, MD, MS, corresponding author and assistant professor at the University of Utah wrote.
"Thus, we believe that identifying how best to facilitate the appropriate use of such apps is of specific importance, especially given the amount of time and resources required to develop these applications," Morgan added.
In the study, the researchers examined the use of CDS Hooks for providing clinical care recommendations.
The seven-month trial containing 70 providers determined whether CDS Hooks could increase the utilization of six medical calculators in a SMART on FHIR medical reference app.
The CDS Hooks use a combination of patient location, chief complaint, patient age, and vital signs as data inputs to recommend SMART on FHIR apps. And overall, they worked.
Providers in the intervention group used the MDCalc for EHR app to view a study calculator in 6 percent of the unique interactions compared to 2.6 percent in the control group, representing a 130 percent increase in app utilization.
Similarly, the number of providers that viewed the study calculator in the app during a unique interaction increased from 37 percent to 80 percent, indicating a 116 percent increase in the number of app users.
The results from the study demonstrate how CDS Hooks can guide the appropriate use of SMART on FHIR apps. In addition, CDS Hooks could potentially mitigate usability issues for clinicians that may arise with the development of an extensive EHR app-based ecosystem.
"CDS Hooks offers many advantages over current, native CDS systems in commercial EHRs," the study co-authors concluded. "Examples include improved scalability, decreased system development cost, and enhanced functionality. Unfortunately, CDS Hooks is not currently available across all EHR platforms, and this is a limitation of this study."
Source:
EHR Intelligence