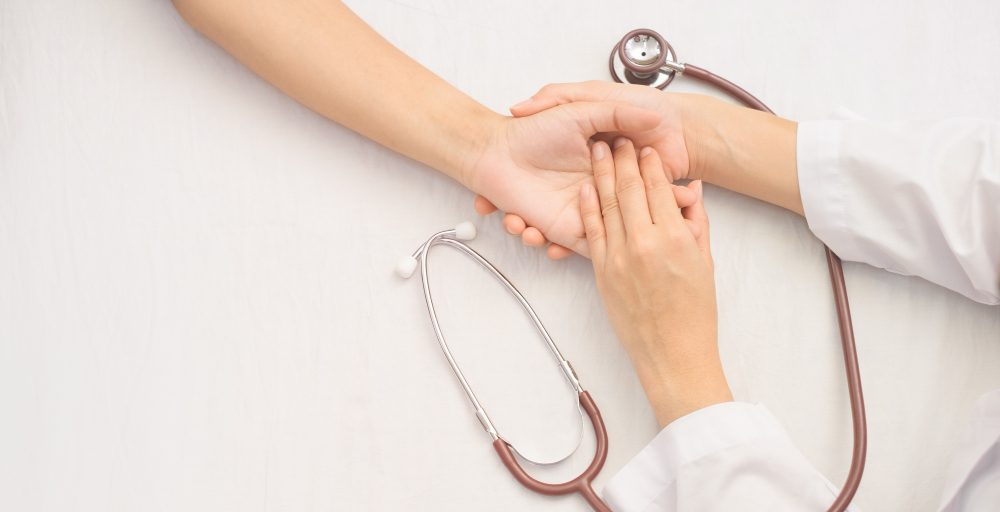 Increased adoption of ePrescribing health IT for controlled substances is set to boost patient safety and mitigate clinician burden, according to an ONC HealthITBuzz blog post.
Data from the American Hospital Association (AHA) Information Technology (IT) Supplement Survey shows that the proportion of non-federal acute care hospitals enabled for ePrescribing of controlled substances (EPCS) jumped from 67 percent in 2018 to 96 percent in 2021.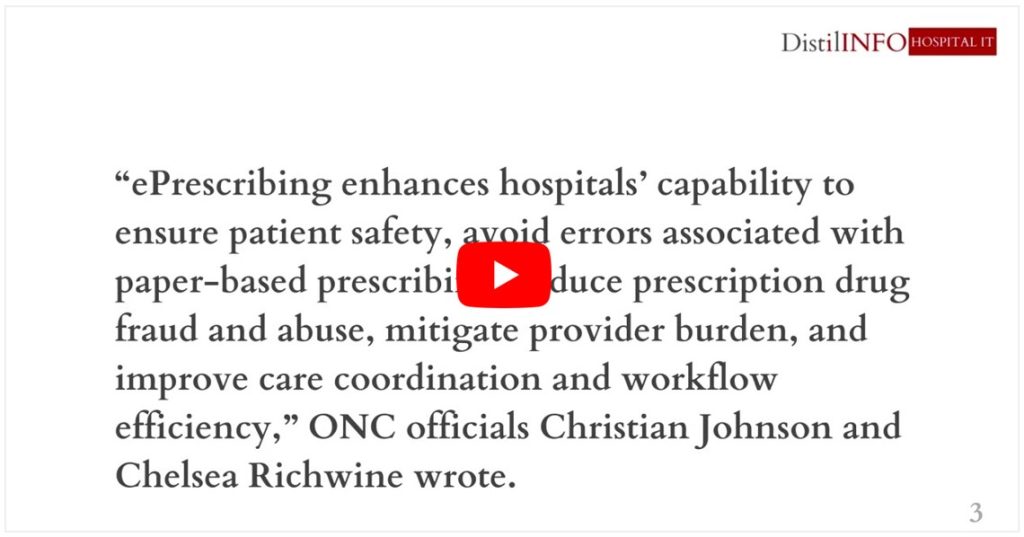 "ePrescribing enhances hospitals' capability to ensure patient safety, avoid errors associated with paper-based prescribing, reduce prescription drug fraud and abuse, mitigate provider burden, and improve care coordination and workflow efficiency," ONC officials Christian Johnson and Chelsea Richwine wrote.
Historically, providers have relied on paper-based methods to prescribe controlled substances, while those prescribing non-controlled substances have leveraged ePrescribing.
Decreasing the use of paper prescriptions helps boost care coordination among providers, Johnson and Richwine explained. EPCS also enhances clinical workflow efficiencies by bringing all prescription data into a single workflow.
"ePrescribing helps prevent data entry errors, reduces pharmacy calls to prescribers to clarify written instructions, and eliminates the need to coordinate and manage paper prescriptions between doctors, patients, pharmacies, and other care sites," Johnson and Richwine wrote.
Most importantly, ePrescribing supports patient safety, they said. Features built into health IT products alert prescribers of potential drug interactions, inappropriate doses, allergies, and underlying patient conditions.
Johnson and Richwine pointed out that state and federal policies may have been a driving force in hospital adoption of EPCS.
In 2010, DEA regulations made it legal to prescribe controlled substances electronically, and all states amended their laws to permit EPCS by 2015.
The Substance Use-Disorder Prevention that Promotes Opioid Recovery and Treatment (SUPPORT) for Patients and Communities Act, enacted in 2018, required Medicare Part D providers to ePrescribe opioids and other controlled drugs beginning in 2021. CMS implemented this mandate through the Calendar Year (CY) 2021 Physician Fee Schedule.
Thirteen states had their own mandatory EPCS laws in effect before 2021, and nearly all non-federal acute care hospitals in states with compulsory EPCS laws had EPCS capabilities in 2021.
"Use of EPCS among office-based physicians is also growing, particularly among physicians who frequently prescribe controlled substances," Johnson and Richwine said. "Work continues to increase utilization of EPCS in physician practices among solo practitioners and smaller, lower-resourced practices."
Source:
EHR Intelligence