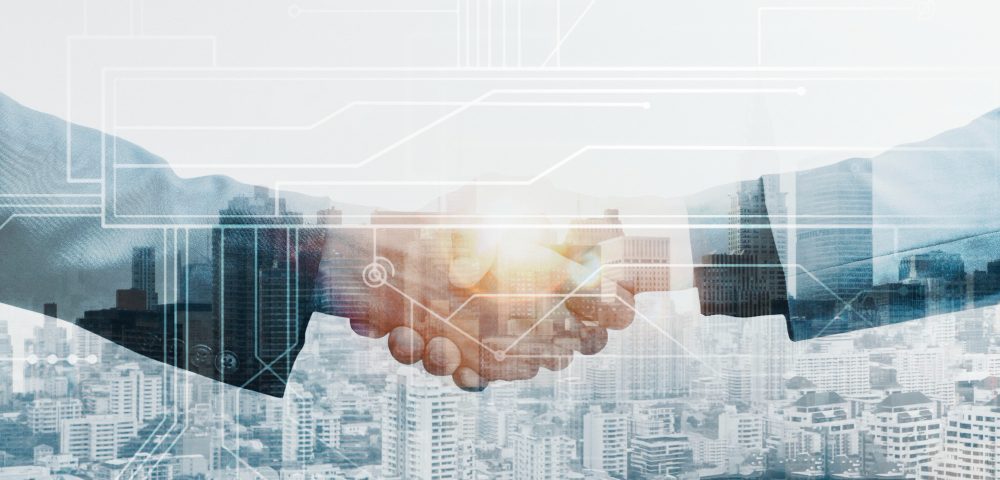 Oracle's acquisition of EHR vendor Cerner is set to transform EHR usability through the development of a health management information system with a voice-user interface, Larry Ellison, chairman and chief technology officer of Oracle, said in a virtual event on Thursday.
"Cerner and Oracle have all the technology required to build a revolutionary new health management information system in the cloud," Ellison said. "That system will deliver much better information to healthcare professionals."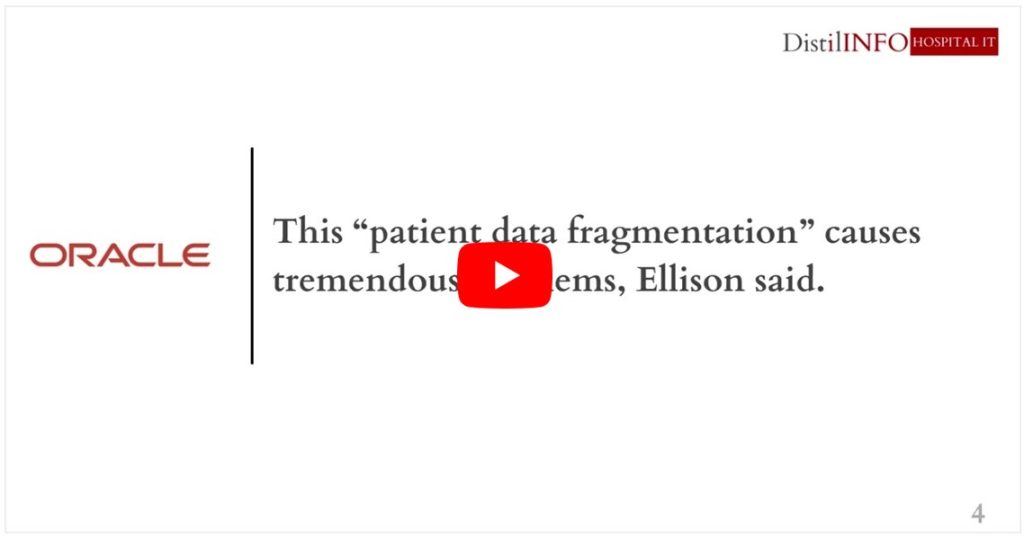 Ellison noted that today's health management systems are hospital-centric instead of patient-centric.
"Every hospital or hospital system buys its own and operates its own information system," he said. "Your electronic health data is scattered across a dozen or two dozen separate databases, one for every provider you've ever visited."
This "patient data fragmentation" causes tremendous problems, Ellison said. Providers cannot make informed treatment decisions if they do not have access to comprehensive patient health data.
Data fragmentation also has significant implications for public health, he pointed out. Since EHR data is scattered across thousands of databases all over the country, public health officials cannot measure how many people were hospitalized with COVID-19 in the last 24 hours, for instance.
"We're going to solve this problem by putting a unified national health records database on top of all of these thousands of separate hospital databases," Ellison explained.
He emphasized that the database will ensure patient health data privacy by anonymizing all records.
"There's only one person in the world who can give doctors access to your health records and that's you," said Ellison. "You hold the key to all of your health records in the national EHR database. Nobody knows who they belong to until you supply the key, so there's absolute data privacy."
He noted that the database will provide public health officials and doctors with the most up-to-date information without compromising privacy.
Ellison also said that Oracle and Cerner will modernize Cerner's core clinical system, Millenium, to improve EHR usability through a voice-user interface and an integrated telemedicine module.
Additionally, Ellison said that the vendors will improve clinician workflows for administrative tasks such as ordering supplies and managing inventory.
"Managing inventory is enormously complicated," he said. "We're going to fix that by putting RFID tags on all of the key medical supplies and drugs so not only can they count how much they have, they can automatically reorder."
Finally, Ellison pointed out that Oracle and Cerner will improve HR functionality to support hospitals' complicated workforces.
He explained that often, physicians are not employees of individual hospitals. Instead, they're often contract workers that may work at various health systems and have their own practice as well.
"Just scheduling the docs, recruiting the docs, paying the docs is one of the most complicated workforces in the world," he said. "We're dramatically improving our HR system for hospitals to deal with this very complex workforce."
Additionally, he said that Oracle and Cerner will automate regulatory reporting and financial accounting to streamline efficiencies.
Source:
EHR Intelligence