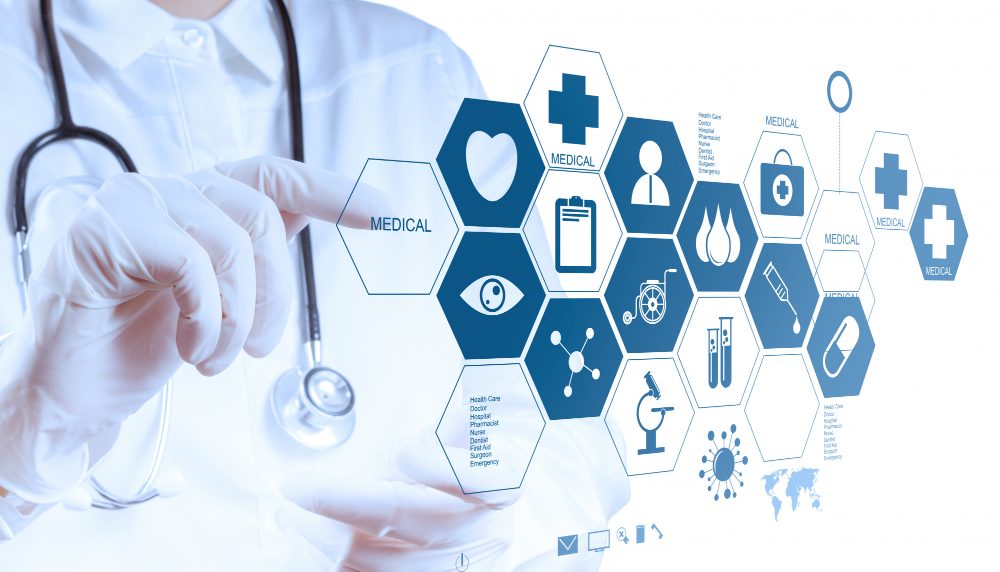 Healthcare providers and patients are seeking APIs and apps that can improve clinical workflows and enhance patient care processes, according to the Office of the National Coordinator for Health IT (ONC) App Developer and Data Integrator Perspectives on APIs report.
"Together with the ONC Cures Act Final Rule and CMS Promoting Interoperability Programs, health IT developers are encouraged to support a more interoperable health IT ecosystem," ONC officials Mera Choi, Stephanie Garcia, Chelsea Richwine, Christian Johnson, and Brittney Boakye wrote in a HealthITBuzz blog.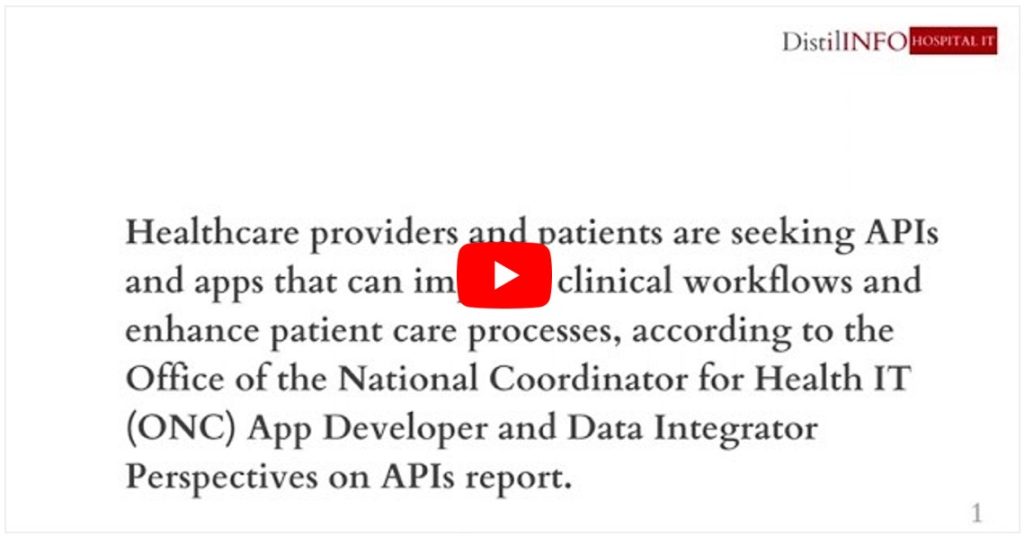 "As a result, we see a growing number of third-party app developers emerging in the marketplace to create health apps that gather and exchange data from electronic health records (EHRs), devices, and related systems," the ONC officials continued.
Even though the use of proprietary APIs, standardized APIs (such as FHIR and FHIR Bulk Data Access APIs), and apps by patients and providers is limited, there is an evolving landscape with steady progress towards greater adoption and use of APIs and apps.
Patients are now using health apps to monitor their health-related goals and participate in informed discussions with providers to make decisions regarding their health, according to the HealthITBuzz blog post.
On the provider side, clinicians use apps to expand their EHR capabilities to provide clinical decision support tools for better patient care. Greater access to health data is also being used to inform clinical and biomedical research.
As the current landscape of API-based health information exchange rapidly changes, ONC sought out perspectives of app developers and data integrators to understand the emerging landscape of technology companies and their role in effective data aggregation, integration, and exchange.
Respondents stated that API-based solutions must evolve to meet the needs of critical stakeholders in healthcare and research.
Surveyed stakeholders reported that standardized workflows and processes that promote further innovation for digital health and mobile app solutions would motivate providers and patients to adopt and use standards-based APIs and apps.
In addition, interoperable data usage across multiple EHRs and health systems continues to be a strong motivator for the use of standardized APIs and apps, the ONC report stated.
Respondents stated that regulations and certification requirements such as the Cures Act Final Rule, plus the Centers for Medicare and Medicaid Services (CMS) Interoperability and Patient Access Final Rule encourage health IT developers, providers, and payers to implement interoperable solutions for greater EHI access.
A seamless connection to multiple systems that can drive a "self-service" model at lower costs, with fewer resources, and a shorter development life cycle may also motivate adoption, the report offered.
Along with the slowly rising use of API app developers and data, integrators have noticed several challenges and barriers when integrating their apps with various health IT systems and products.
One discussion participant stated that health IT developers have no business incentives to decrease implementation burden.
"In many cases, there is a lack of access and transparency to each health IT developers' FHIR API developmental resources (e.g., documentation, APIs, sandboxes), creating an unnecessary burden on the app developer," the app developers and data integrators stated in the wrote.
In addition, app developers and data integrators found it difficult to access relevant resources due to unknown endpoints like FHIR, private health IT developer-specific APIs, custom APIs, and data source endpoints.
To address this challenge, respondents recommended a public directory of health IT developer APIs, endpoints, and access points that may be helpful to the developer-specific public-facing websites.
"Discussions with app developers and data integrators focused on their experience interacting with health IT developers' technical documentation, resources, and tools as they worked to develop, test, and implement APIs and apps," the report stated.
"The findings provide insight into their challenges and barriers, and opportunities as they continue to push the health app economy forward. The priorities and needs that emerged support the strategies that ONC established in the agenda and considerations in realizing the vision of the ONC Cures Act Final Rule." the report concluded.
Source:
EHR Intelligence