While ONC has made significant progress toward achieving national health interoperability, continued interagency collaboration and public-private partnerships are needed to fully enable digital health, according to an article published by the National Academy of Medicine.
"Through the work of ONC, data and interoperability standards have grown increasingly sophisticated over the past ten years," the authors wrote. "While more work is needed, early progress with HIEs, APIs, and EHR integration has yielded improvements in care coordination, and recent efforts during the COVID-19 pandemic demonstrated the capacity of HIEs to deliver value by generating public health reporting."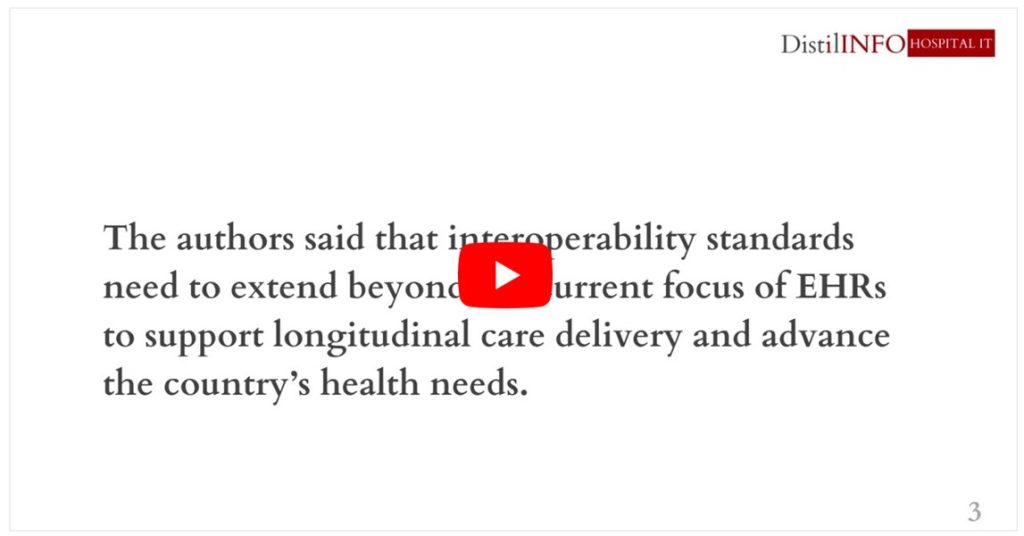 The authors said that interoperability standards need to extend beyond the current focus of EHRs to support longitudinal care delivery and advance the country's health needs.
"The COVID-19 pandemic illuminated the needs and opportunities for digital health and transformative preparedness and response capacity," they wrote. "The rapid pace of the pandemic's spread emphasized the need for a rapid learning system that relies on capturing, organizing, sharing, and analyzing large amounts of data digitally across public health, research, and clinical systems."
The authors pointed out that an effective response to public health crises is dependent on interoperable data. While data was critical for public health forecasting and coordination, its collection, exchange, and aggregation were often burdensome for clinicians and administrators.
In the post-COVID-19 era, the industry should focus on supporting the interoperability of all mediums of digital health records, including labs, certified EHRs, home-grown EHRs, digital devices, consumer electronics with health features, and databases to support research and public health, the authors said.
The article gave several suggestions on how ONC and federal partners can advance health data interoperability.
"A multi-stakeholder panel should be convened to develop recommendations to meaningfully engage the diverse individual consumers of healthcare in all healthcare sectors," the authors wrote.
They also suggested that Congress should "promulgate rational, right-sized, risk-based regulation, standards, and frameworks to enable the seamless flow of data while protecting privacy and ensuring transparency and accountability to advance system interoperability and cybersecurity."
Additionally, the authors said that ONC should develop and implement a governance infrastructure and policy framework regarding data, virtual health data trusts, privacy, and regulations to advance seamless system interoperability.
"CMS should lead the effort to ensure sustainable payment coverage to ensure equal access to digital health tools for all individuals and providers, regardless of private versus public payer source," they continued. "In addition, CMS should significantly accelerate the move to value-based payments to support outcomes, innovation, and aligned incentives."
Lastly, the authors called on ONC to ensure the timely, full implementation of standards of structure, coding, security, and common APIs.
"Envisioning and achieving a seamless, healthier future through digital innovation will require a deeper investment in evidence-based research, more clinical and field studies, and commitment from diverse stakeholders," they wrote. "But the potential for rewards is enormous."
"Validated information, curated across the health data continuum and easily shared, can deliver insight at the point of care, easing provider burden and augmenting clinical reasoning skills," the authors said.
Source:
EHR Intelligence