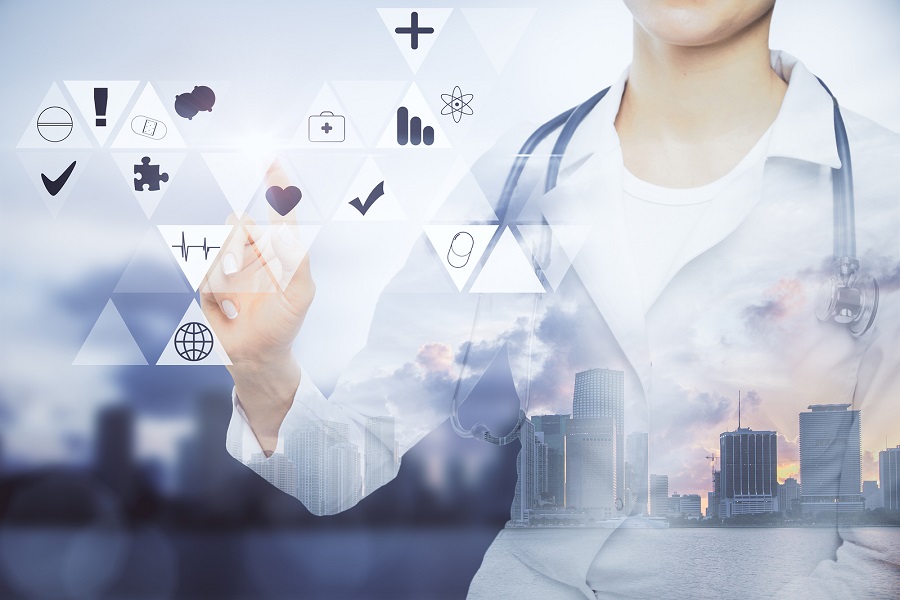 ONC has released the United States Core Data for Interoperability Version 3 (USCDI v3), which expands upon USCDI v2 by adding new data classes and elements.
ONC received more than 800 public comments on data classes and elements after the publication of Draft USCDI v3 in January 2022.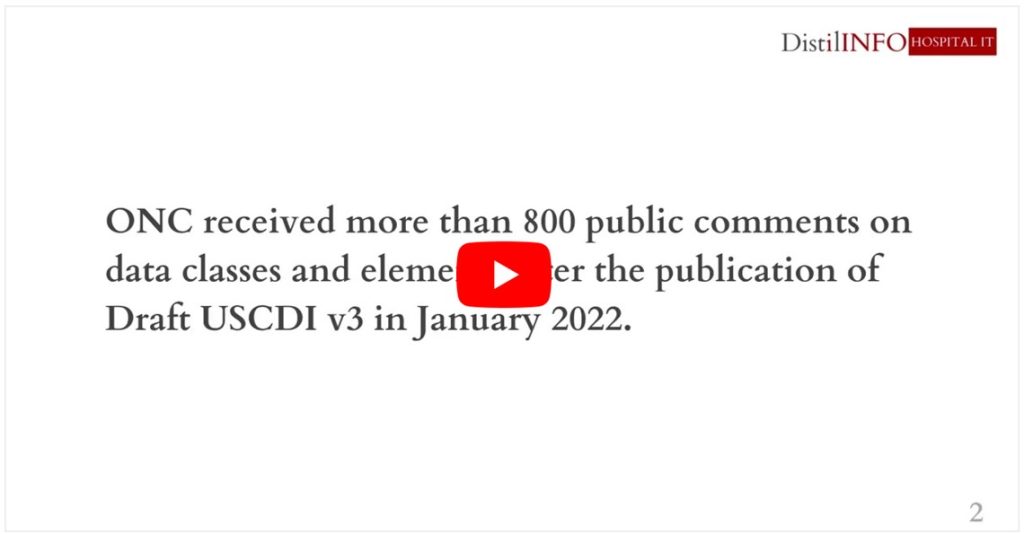 Building on USCDI v2, USCDI v3 added 24 data elements across the following classes: health insurance information, health status/assessments, laboratory, medications, patient demographics/information, and procedures.
Health Insurance Information Data Elements
USCDI v3 includes a new data class, Health Insurance Information, which allows health IT (not just EHR systems) to capture and share healthcare insurance coverage information in a standardized way.
This data class includes seven new elements: Coverage Status, Relationship to Subscriber, Member Identifier, Subscriber Identifier, Payer Identifier, Group Identifier, and Coverage Type.
ONC received feedback that Coverage Type may be based on the setting and type of care provided. Officials call on stakeholders to identify an appropriate vocabulary standard.
Health Status/Assessments Data Elements
USCDI Draft v3 included a new data class, Health Status. Based on stakeholder input to make the scope of this data class more representative of the types of data that could be included, USCDI v3 refers to this data class as Health Status/Assessments.
This data class includes assessments of health-related matters performed during care that could identify a need or problem. The new data elements in this data class are Disability Status, Mental/Cognitive Status (Mental Status in Draft v3), Functional Status, and Pregnancy Status.
Laboratory Data Elements
ONC added Specimen Type and Result Status to the Laboratory data class to address public health reporting priorities, especially those identified during COVID-19.
Medications Data Elements
ONC received stakeholder input to add medication-related data elements to the existing data class in USCDI v3, even though they were not part of Draft USCDI v3. In response to this feedback, ONC evaluated level 2 classified data elements and added Dose, Dose Unit of Measure, Indication, and Fill Status to the Medications data class.
"The additional data elements are necessary for certain CMS reporting programs and are also required elements in ONC certification criteria, including electronic prescribing," ONC officials wrote. "Additionally, we added National Drug Codes (NDC) as an optional terminology for the Medications data element."
Patient Demographics/Information Data Elements
ONC also received feedback that data elements in the Patient Demographics data class had expanded beyond demographics. To address this feedback, ONC changed the data class's name to Patient Demographics/Information.
Additionally, ONC added seven new data elements to the Patient Demographics/Information data class. Related Person's Name and Related Person's Relationship enable linkages between maternal and child records.
Date of Death supports patient matching, adverse events, public health, and vital records reporting. ONC added Occupation and Occupation Industry to support public health and to capture military service.
Procedures Data Element
ONC added Reason for Referral to the Procedure data class, as this data element is already part of the Certification Program requirements for Transitions of Care.
Vital Signs Data Element
ONC also changed the Vital Signs data element, Weight-for-Length Percentile, from "Birth – 36 Months" to "Birth – 24 Months."
"This change reflects input from the standards, clinical, and pediatric healthcare communities that Weight-for-Length Percentile is not used after 24 months of age," officials explained.
Addressing Draft USCDI v3 Request for Feedback
When ONC published Draft USCDI v3 in January 2022, ONC asked the public to give feedback on several existing data elements in USCDI: Sex (Assigned at Birth), Gender Identity, and Current and Previous Address.
Several stakeholders, including the HL7 Gender Harmony Project, recognized that the data element Sex (Assigned at Birth) represents different concepts not necessarily associated with what is assigned at birth.
"Furthermore, the value set ONC has used for this data element does not include all possible values that represent sex," ONC officials said.
"We therefore removed the reference to the limited value set previously used and expanded the applicable vocabulary standard to the SNOMED CT code set," they explained. "We also changed the name of this data element to Sex to recognize that its use is not limited to just what is documented at birth."
The data elements Sexual Orientation and Gender Identity posed similar problems: the applicable static value sets ONC defined in the 2015 Certification Rule no longer reflect current social norms and clinical practice.
"The HL7 Gender Harmony Project and other stakeholders provided feedback that these value sets are limited and don't accurately represent the sexual orientations and gender identities a patient may state," the officials explained. "As new concepts are being identified and new codes developed, more flexibility in how these concepts are captured in health IT becomes paramount."
"Therefore, ONC removed the references to these value sets in USCDI v3 and replaced them with the broader SNOMED CT code set," they added. "Additional codes may need to be developed to meet various stakeholders needs, and SNOMED CT provides a well-established system of expansion."
Source:
EHR Intelligence