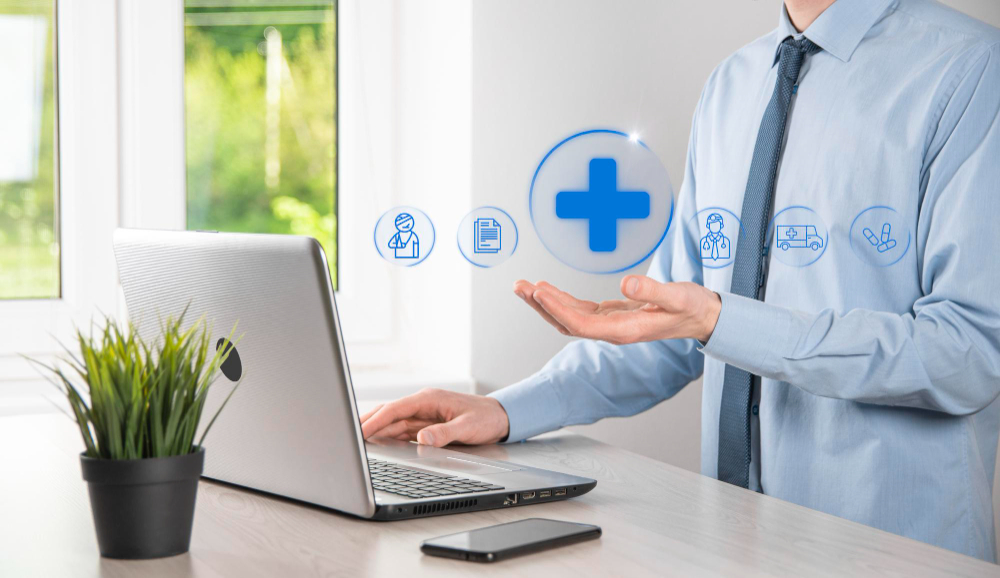 Healthcare consumerism is becoming more than just a buzzword, with medical technology (MedTech) executives signaling that the trend is starting to influence their company's strategic planning, according to a new report from Accenture and AdvaMed.
The concept of healthcare consumerism, defined as the personal choice and responsibility in paying for and managing one's own health, isn't exactly new.
With the rise in high-deductible health plan (HDHP) enrollment, patients are increasingly on the hook for their medical expenses. That, coupled with the expansion of health technology options and focus on chronic disease prevention and management, has transformed the patient into a consumer who has choice and agency.
Patients are now approaching their healthcare the way they might book a trip or shop on Amazon, and healthcare needs to answer that call.
According to the Accenture and AdvaMed report, health technology companies are now prepared to do that. A survey of 150 MedTech executives found that 75 percent think expanding care access offerings, a core tenet of healthcare consumerism, will reorient their strategic plans and business models.
"Healthcare is at a crossroads, facing unprecedented pressure and disruption — including affordability challenges, shifting patient expectations, and an increasing deluge of health data," Tim Durst, a managing director at Accenture who leads the global medical technology sector in the company's Life Sciences practice, said in a public statement.
"With a unique understanding of therapeutics, patients and providers, as well as insights gained from digital devices in the hands of patients, MedTech companies are well-positioned to lead the transformation to digital health," Durst continued. "However, companies will need the proper digital foundation to leverage the necessary insights and create a comprehensive digital health solution."
Right now, building out a health IT infrastructure that meets consumer demands is challenging, the executives said. Technology and collaboration are critical to meeting these needs, 86 percent of respondents said, but implementation complexity and troubles finding the right partners stand in the way of progress.
Nevertheless, the MedTech executives asserted that their businesses are starting to bend to the forces of consumerism in healthcare. Currently, around three in 10 deals in the medical technology and health IT space are non-traditional, something the Accenture and AdvaMed researchers said indicates a transition toward more consumer-focused modalities.
MedTech executives are ready to do this, the report continued, with 70 percent saying that the "patient as consumer" mindset is very relevant and a concept that will shape their business planning going forward.
Most of the executives agreed that meeting consumer demands will require MedTech companies to innovate new product lines, but around half (51 percent) admitted that the customer voice currently doesn't play a big enough role. The Accenture and AdvaMed authors added that pushing for the clinician voice in innovation will likewise be central.
Moreover, MedTech executives plan to invest further in digital health and "care anywhere, everywhere" concepts. According to the survey respondents, business goals need to focus on remote patient monitoring, preventive care supported by wearable technology, and telehealth, in that order.
Companies are walking the walk on that, the report added, especially in the wake of COVID-19, which pushed many healthcare providers and digital health innovators to rethink healthcare outside the clinic. Between July 2020 and December 2021, approvals for patient monitoring products jumped by around 60 percent, the Accenture and AdvaMed researchers said.
Still, traditional health technologies are anchoring company revenues, executives said. But moving forward, expanding care out of inpatient settings and into ambulatory settings or even the home will be core to company growth plans.
To close the loop, company leaders said that investing in digital health research and development, converging with other sectors, and carving out new regulatory pathways will be essential.
Source:
Patient Engagement Hit