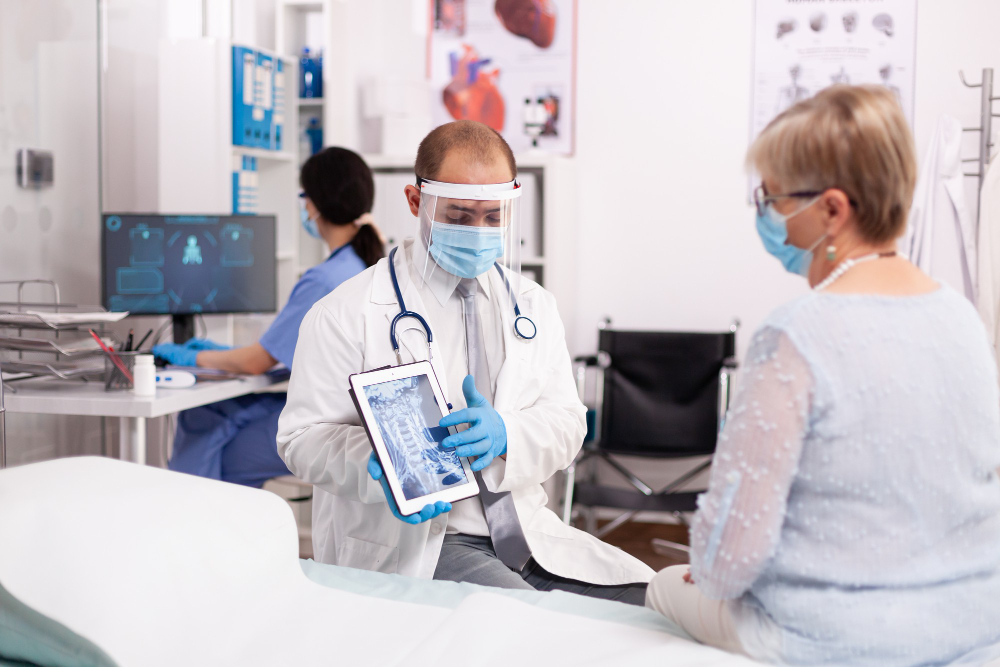 The Clinic by Cleveland Clinic is a telehealth platform that provides access to medical expertise from specialists. It partners with telehealth tech vendor Amwell to offer virtual second opinions, with easy access to experts and personalized nurse care management. The Clinic has 3,500 specialists and over 550 subspecialties, making it easier to receive the best care regardless of location. The virtual second opinions help improve health equity and enhance patient outcomes by identifying changes or modifications to care plans. The platform uses Amwell's technology to provide a standalone solution that can be accessed via mobile or web browsers. It also facilitates secure patient information transfers via interoperability.
With the boom of telehealth caused by the pandemic, patients by and large are more comfortable than ever looking for telemedicine advice and care.
Because patients can turn to telehealth to increase access to specialists who can help them solve significant health challenges – regardless of their locations – virtual care opportunities will continue to transform traditional healthcare in 2023 and beyond.
Gokce Sezgin is the head of marketing and patient liaisons at The Clinic by Cleveland Clinic, which provides direct access to specialists through its virtual second opinions service.
We interviewed Sezgin to learn how the virtual second opinions have improved health equity as well as how the telehealth platform integrates into clinical workflows and works behind the scenes to gather patient data.
Q. What is The Clinic by Cleveland Clinic, and how does it reach the underserved in areas that lack specialty care?
A. As a joint venture between Cleveland Clinic and [telehealth technology vendor] Amwell, The Clinic empowers patients – regardless of their location – to move toward better outcomes with greater peace of mind.
The reality for many of us is that access to a specialist who can meet our healthcare needs varies dramatically by our location. Specialty care deserts, which are areas of the country where specialists are just not available, make it difficult to schedule an appointment with the right physician for a single opinion, let alone a second opinion.
Today, more than one-third of Americans live in a county that does not offer adequate access to primary care providers, hospitals, pharmacies or trauma centers. This situation is likely to become worse, with tens of thousands of physicians projected to leave the profession by 2030.
The Clinic offers easy, secure access to Cleveland Clinic's world-renowned medical expertise from the comfort of home. Through this digital health service, individuals can have their diagnosis and treatment plan reviewed and receive an opinion in about two weeks.
We support individuals through every step of the process, from collecting and reviewing medical records to identifying the best specialist for their personalized needs. Patients can directly contact their assigned nurse care manager to ask questions, provide additional information and receive updates on the status of their cases.
Q. The Clinic boasts 3,500 specialists and more than 550 advanced subspecialties. How has access improved patient outcomes by overall numbers?
A. In 2021, The Clinic commissioned third-party research to perform an independent review measuring the impact of our virtual second opinion program.
The study considered a total sample of 417 cases recorded by The Clinic over the course of Q2 and Q3 in 2020. The primary and second opinion care plans differed in 300 medical charts of patients who had self-referred for an online second opinion.
Effectively, 72% of expert opinions uncovered a potential diagnosis change or recommended treatment plan modification.
Supporting patients on the path to better outcomes starts with ensuring they are on the right path to begin with, and our experience demonstrates that access to expert physicians can be a vital piece of the care journey.
Q. In terms of a specific use case, how are virtual second opinions improving outcomes for cardiology patients nationwide?
A. Heart, vascular and thoracic conditions are key specialty areas for second opinions.
U.S. News & World Report has ranked Cleveland Clinic as the No. 1 hospital for cardiology and heart surgery for 24 years in a row.
More patients now have access to the best diagnostics available through virtual second opinions.
As an example, one patient named Alan, 76, struggled to determine his options for care after being diagnosed with a heart valve defect. Initially, Alan and his wife had met with a cardiac surgeon near home who told him he had a valve that would either need to be repaired or replaced. The surgeon wouldn't know until he observed Alan's heart valve during surgery whether repair or replacement would be needed.
Through a virtual second opinion, a cardiac surgeon at The Clinic who specializes specifically in heart valve surgery reviewed Alan's existing medical records and tests.
He determined Alan was an excellent candidate for a repair.
Q. How does Amwell's telehealth platform integrate into The Clinic's existing electronic health records, clinical workflows and patient portals?
A. To deliver virtual second opinions, The Clinic leverages Amwell's platform to serve as a standalone technology solution that can be accessed via mobile or web browsers.
Individuals start the second opinion process by registering online and accessing the telehealth platform to initiate or schedule a video visit with a nurse care manager to learn about the individual's medical concerns, services to date, any current diagnoses or treatment plans.
The nurse documents the individual's specific questions for the expert physician in Cleveland Clinic's Epic electronic health record system.
After the intake, The Clinic facilitates collecting and reviewing appropriate records and imaging.
Using the Care Everywhere feature, the EHR ingests records from other participating healthcare institutions directly into the master patient record.
When documents are not available through Care Everywhere, The Clinic uses technologies such as AMBRA to gather records electronically or manually via electronic upload or fax. Members can also electronically upload their records and images securely via the platform, if they have them.
The Clinic matches the individual with the most appropriate clinical expert, who then analyzes the case and prepares an opinion for delivery both via video visit through the platform and in a written report, which is shared securely with the patient through the platform.
Q. Interoperability is a challenge nationwide. How is The Clinic working to address seamless, secure patient information transfers?
A. For record collection, the direct record connectivity of the process helps ensure maximum speed, accuracy, privacy and usability of an individual's medical record.
If a treating physician has access to Care Everywhere, this same connectivity can be used in reverse to share documentation and results with the treating physician.
The integrated and health system-grade nature of the external medical records collection process has an average five business day turnaround on records requests in the U.S.
Source: HealthcareItnews