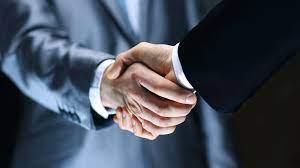 Another round of startups is getting ready to participate in Techstars Seattle. The accelerator announced its 13th cohort, which consists of 12 businesses that will spend the next three months refining their business strategies. E-commerce, travel, and meal delivery are just a few of the businesses represented.
Program: Techstars For this cohort, Seattle is offering a hybrid program in which entrepreneurs can work from wherever they are most productive, whether it's in Startup Hall in Seattle or in their home city. They will receive $20,000 from Techstars in exchange for a 6% equity investment, as well as coaching and other assistance in establishing their businesses.
Cohorts: "The past two Techstars Seattle cohorts have thrived, despite launching into the teeth of the pandemic," Isaac Kato, managing director of Techstars Seattle. "As the world emerges from its prolonged sequestration, there's never been a better time to start a company."
Investment: Techstars Seattle first launched more than a decade ago. Companies such as Remitly, Outreach, Skilljar, Bizible, Leanplum, Zipline, and other alumni have collectively raised more than $1.5 billion in investment capital. Most have built their startups in the Pacific Northwest, helping expand the entrepreneurial clout in the region.
Ventures: The cohort includes six women CEOs. It's the second time (following last year) that Techstars Seattle achieved gender parity within a cohort. Techstars Seattle is part of a larger Techstars network that includes 50 programs across the globe and also features a Techstars venture capital fund and a startup studio model.
Companies: Earlier this year Techstars launched a new accelerator out of Seattle called the Filecoin Techstars Accelerator for blockchain companies. Some of the companies are Ecocrumb, Edizeven, Foreverly, etc.