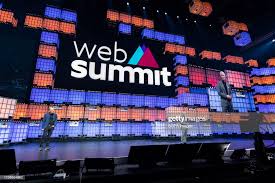 According to a source familiar with the situation, Tim Berners-firm, Lee's Inrupt, has raised roughly $30 million in its Series A funding round. Inrupt's fresh round was led by Forte Ventures, the two companies stated recently, but neither would reveal the size of the deal.
DistilInfo HIGH FIVE
1. Participation:
The round saw participation from "all existing investors," including Akamai Technologies and Glasswing Ventures, as well as new investors Allstate and the Minderoo Foundation's Frontier Technology Initiative.
2. Reshaping:
Inrupt — founded by the creator of the standards of the world wide web, Berners-Lee, and technologist John Bruce — is attempting to "reshape the internet" by building a platform that gives users control of their data. The Inrupt team includes cryptography expert Bruce Schneier.
Read More: The return of chronological feed on Insta
3. Hampered:
"Business transformation is hampered by different parts of one's life being managed by different silos, each of which looks after one vertical slice of life," said Berners-Lee in a statement. "Meanwhile, that data is exploited by the silo in question, leading to increasing, very reasonable, public skepticism about how personal data is being misused."
4. Storage:
Inrupt's platform enables users to store their personal data in something called a POD (Personal Online Datastores). These PODs are interoperable with decentralized applications and can be decoupled whenever the user prefers to do so.
5. Transitions:
"This approach allows consumers to take control of their data while giving governments and companies — and their app developers — a more seamless transition into a new internet era and regulatory regime (e.g., GDPR)," wrote Hunter Hartwell, principal at Forte Ventures.