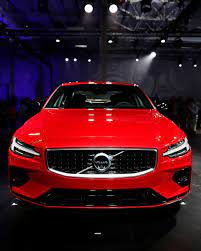 Volvo Cars announced at CES that it is partnering with lidar startup Luminar and its autonomous driving (AD) software subsidiary Zenseact to add an AD feature to its next generation of completely electric cars. The technology, dubbed "Ride Pilot," will first be offered as an add-on subscription to an electric SUV that will be unveiled later this year.
Features: Ride Pilot is an "unsupervised" AD feature, according to Volvo, which means the car will be able to drive itself, providing passengers plenty of opportunities to engage in "secondary activities like as reading, writing, working, or socializing."
Capabilities: Luminar and Zenseact, in which Volvo owns a majority stake, have been working on building these capabilities since at least March 2021, when the two companies shared plans to combine tech and create a "holistic autonomous vehicle stack" that could be offered to other automakers. Nvidia's system-on-a-chip will power Volvo's core compute system.
Digital business: "The key thing here with Ride Pilot is that it's actually self-driving," Martin Kristensson, Volvo's VP of digital business, told TechCrunch. "You don't have to keep your hands on the steering wheel. You don't have to look at the road ahead. You can actually eat your breakfast in the car or read a book or watch a movie and the car will drive itself."
Verification: Before Ride Pilot goes to market, the software will undergo rigorous verification and testing protocol, which includes validating the technology for safe use on highways in a number of conditions, Volvo says. Initially, Ride Pilot will be available on a limited operational design domain. Specifically, it will only operate on highways that Volvo has validated and at lower speeds.
Experience: Customers in California will be the first to experience Ride Pilot before a gradual rollout to other markets, which makes sense given the state's favorable regulatory environment to autonomous testing, sunny weather, and accumulation of highways packed with cars. Los Angeles commuters apparently spend an average of 119 hours per year stuck in traffic, time Volvo thinks can be better spent.