Every successful executive operates from their own leadership playbook: the lessons, philosophies and experiences that have shaped their careers and continue to guide their decisions and actions. These are the elements that remain rock-solid and foundational to their success—even in the face of unanticipated events and massive disruption.
But business-driven technology leaders also recognize that what got them and their companies where they are today won't win the day going forward. Coming out of a uniquely tumultuous couple of years, these executives are taking stock and updating their playbooks to ensure their organizations remain future ready.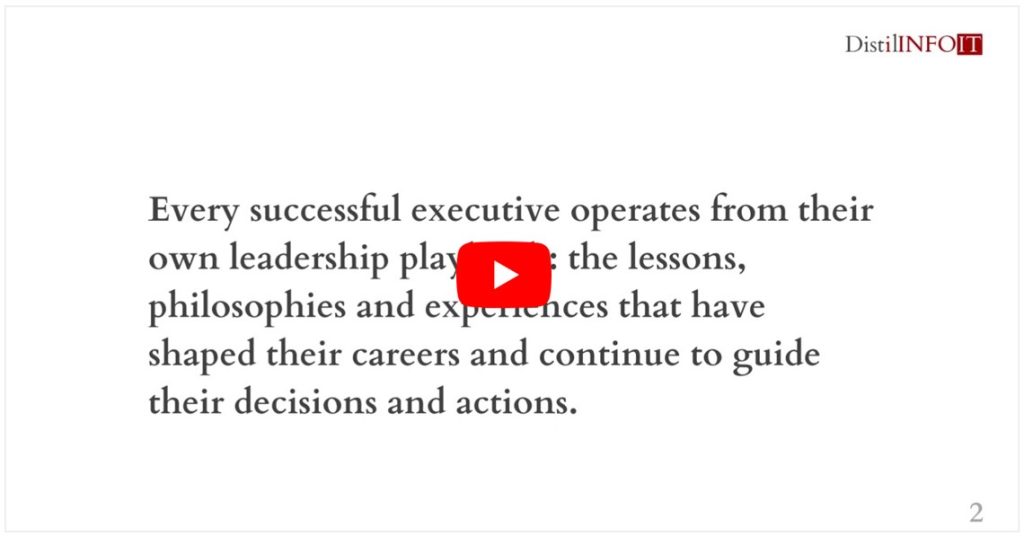 I recently spoke with three such CIOs, David Hakanson, CIO of GEHA Health, John Meister, SVP and CIO at Panera Bread, and Angela Yochem, Novant Health's EVP and chief transformation and digital officer, about the leadership differentiators and development priorities they believe will help IT leaders stay resilient, avoid the mistakes of the past, and prime them for success tomorrow.
Here's what they say we should all be adding to our playbooks as we prepare for the future of work.
Show up differently
If there's one leadership trait nearly every CIO agrees is essential today, it's adaptability. The way we work, operate, and conduct business is changing faster than ever and in many significant ways, placing more pressure on the technology organization to be flexible, responsive, and nimble. Technology leaders must embrace the uncertainties and be able to shift in response to new requirements and realities, and they must empower their teams to make these quick pivots.
"The leaders who will have the most success will be those who adapt quickly, with courage to lead their teams through the possible changes and disruptions that may follow," GEHA Health's Hakanson says. "If remote and/or hybrid work is in place, then how do you build a culture and environment that engages everyone regardless of their location? If the business strategy is changing, how does IT proactively look at just-in-time solutions and quickly pivot resources? If supplier or other expenses are causing strain on financial performance, how can IT be leveraged for more efficient operations?"
In Hakanson's view, the best technology leaders are at the front lines of building agile organizations that adapt quickly in conjunction with the business. And that means not just reacting to these changes but also anticipating them. According to the 2022 State of the CIO report, 84% of heads of IT say that the CIO is evolving into a changemaker who increasingly leads business and technology initiatives. What's more, 85% of those surveyed see IT leadership as now inextricably tied to business strategy.
Panera's Meister adds that resilience is an increasingly critical aspect of agility. "Building the muscle of resilience is not easy or fun when you are going through it, but it's awesome to have on the other side."
He also notes the importance of ownership, noting that "when you place big bets, there's always a chance you'll miss. The true test of leadership is how you handle the slip-ups. So many leaders are quick to defend their teams," he observes. While that might seem like a noble way to handle things, Meister points out that the focus then becomes on how to deflect blame rather than on owning the solution.
"Even if the solution is with another team, owning the resolution of a problem is what a true leader should step into," he says.
Great leaders have the confidence to take ownership because they recognize that there's always an opportunity lurking within a problem. It's a chance learn, improve, and show how agile and innovative the team really is. When a leader takes ownership of an issue as soon as it happens, it gives the team the room to not only work on fixing the problem but to also make sure the problem doesn't happen again.
CIO