Over the past two years, digital transformation strategies have accelerated as fundamental to business survival. Companies are expected to spend $6.3 trillion on direct digital transformation investments between 2022 and 2024, according to research firm IDC's most recent predictions.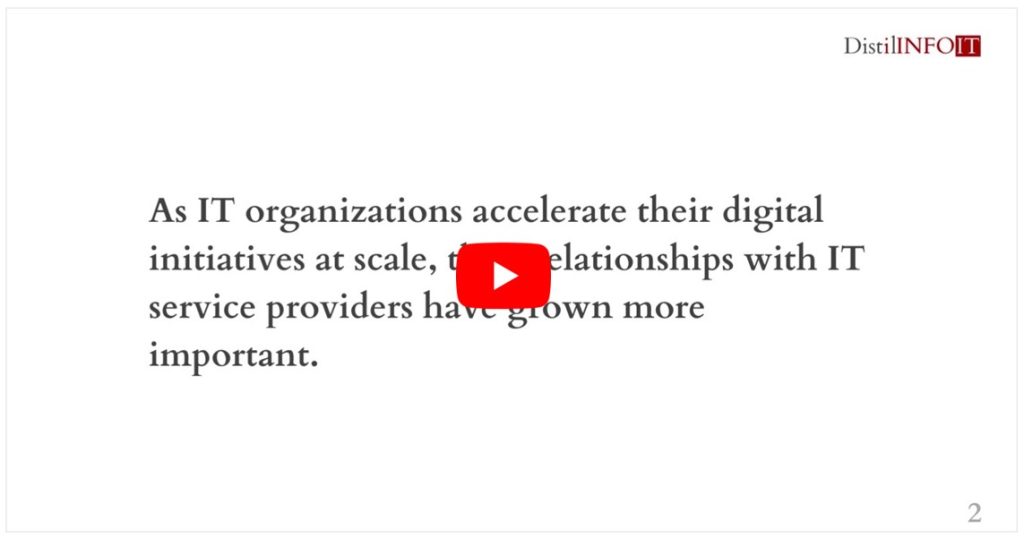 As IT organizations accelerate their digital initiatives at scale, their relationships with IT service providers have grown more important. IT outsourcing is no longer just a lever for faster, cheaper technology services, but a key partner in driving business growth, improved customer experiences, and competitive advantage. And, at a time when enterprises are struggling to find and keep digital talent, third parties are becoming that much more essential in providing the kinds of skills today's enterprise IT needs.
"The IT outsourcing narrative for the last decade has been closely tied to digital transformation, but digital transformation is now horizon one. It is no longer some sci-fi that will happen in three to four years, but is simply essential for survival," says Saurabh Gupta, president of research and advisory services at HFS Research. "The emerging phase of IT services will need to balance people, process, technology, data, and change management to really deliver on the enterprise innovation agenda."
Here is a look at the technologies, strategies, and shifting customer demands shaking up IT outsourcing right now — and the once-hot developments in outsourcing that are beginning to cool.
CIO