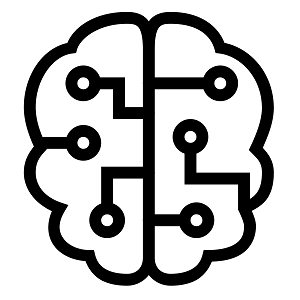 Emerging Technologies, Tools & Thoughts
Among the many speciality exhibit areas at HIMSS19 will probably be one referred to as Healthcare of the Future. Not surprisingly, the focus is on innovation – synthetic intelligence, chatbots, voice assistants and extra...
The Future of Medicaid Innovation Forum was held in San Francisco during the J.P. Morgan Healthcare Conference to convene Medicaid innovators and highlight the areas of highest need. In the overwhelming rush that makes...


Federal Government Technics
The Department of Veterans Affairs is preparing to shift billions of dollars from government-run veterans' hospitals to private health care providers, setting the stage for the biggest transformation of the veterans' medical system...
The new Intelligent Automation/Artificial Intelligence contract will be housed in Health and Human Services but available to any agency looking for AI solutions. The Health and Human Services Department sees value in integrating automation...

State, Local (and Global) IT
The actions also represent a pushback to steps taken by the Trump administration and congressional Republicans to undermine the Affordable Care Act Riding the momentum from November's elections, Democratic leaders in the states...
The Trump administration has approved Arizona's request to impose work requirements on Medicaid beneficiaries. Arizona is the eighth state to receive permission to impose work requirements on Medicaid beneficiaries, but will be the first ...

Policy and Operations
Annual Update on the Adoption of a Nationwide System for the Electronic Use and Exchange of Health Information Prepared by: The United States Department of Health & Human Services(HHS) Office of the National Coordinator for Health...
NAACOS says its members need an additional month to examine the complex 267-page final rule, which was issued on December 21, before making critical decisions affecting participation. Accountable care organizations are asking the federal...

Innovation in Action
Medicare Advantage has been a lucrative space for potential experimentation in lowering healthcare costs due to its capitated model which allows for more flexibility in approach in providing care. As part of its continuing efforts in health...
Radiologists and imaging leaders see an important role for machine learning in radiology going forward, however, most organizations are still two to three years away from adopting the technology, and a sizeable minority have no plans to...

Use of Social Media in Healthcare
In the digital era, researchers are working with tech companies to monitor how people interact with the digital world to better understand their mood, cognition, and behavior, but there are challenges, including ethical issues. Consider...
Online advice has proven dangerous and, in some cases, even deadly. And it poses serious questions for patients and professionals Humans' relationship with bacteria is complex. Sometimes they are helpful to our bodies, but other times...