Advertise with DistilINFO.
Reach the Right Audience.
Deliver 10x Impact.
Build
M

arketing

Q

ualified

L

eads
Request Media Kit
Reach over 2.5M Executive Subscribers
Reach CxOs, VPs and Director levels to position your product and brand.

---
Options
So, how do you make your brand stand out?
Together with DistilINFO, you will be able to promote your brand to thousands of executives, generate sales leads, generate brand awareness across multiple touchpoints that includes:
Eblasts / Special Email Campaign (Sample)
Banner Ads on Website & Newsletter (Sample)
Google & Linkedin Ads
Sponsored Content (Interview, Article) (Sample)
Social Media Promotion (Sample)
Custom Content Generation
Interested ? Let's get started!
---
---
Our Platforms
Publications
10+ Publications covering top industries: Breaking News, Views, Interviews and more.
e-Newsletters
A weekly / bi-weekly newsletter per each publication that consolidates top 10 news of the week.
Social Media
High reach on social media through our followers, groups and special Google / Linkedin ads.
---
Clients Speak
DistilINFO's specialised email campaigns helped us maximize our webinar registrations. The Exec Team and Staff have been consistently exceptional. Very flexible. Always coming back with ideas to give more value. Very engaged with client. Cannot thank or appreciate enough!!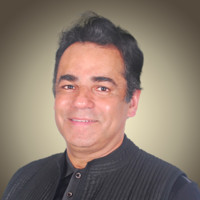 Prof. Ali Pabrai
Chairman, CEO & Co-Founder of ECFirst
---
Need Something Else ?
We would love to discuss your custom needs and tailor a suitable advertising solution for you. Drop us an email, we will get back to you within 24 Hours.
advertise@distilinfo.com