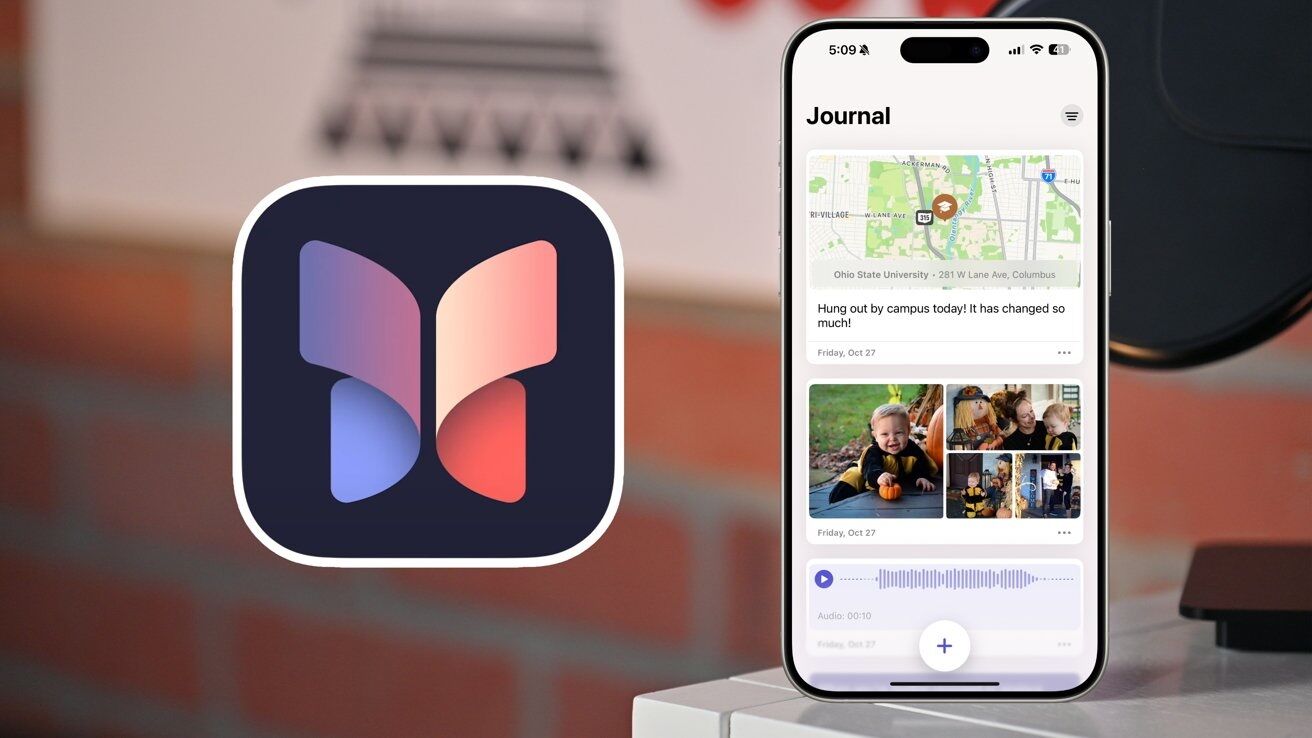 Apple has introduced 'Journal,' a digital journaling app, drawing comparisons to the established 'Day One' app. Despite Apple's history of evolving app ideas, 'Journal' currently lacks Day One's extensive features, especially cross-device functionality. 'Journal' emphasizes multimedia content, with text playing a secondary role. Unique features include algorithm-driven writing prompts. While currently more simplistic, 'Journal' holds growth potential, especially with its integration within Apple's ecosystem. User feedback will shape its future iterations, including potential expansion beyond iOS.
Apple's entry into the journaling app realm with 'Journal' doesn't quite threaten the dominance of 'Day One' yet. While Apple has a knack for adapting and popularizing existing app ideas, 'Journal' needs to cover more ground to match Day One's legacy of over a decade, which boasts accolades like "Mac App of the Year" in 2014 and an Apple Design Award in 2016.
Paul Mayne, the head of Day One, sees Apple's foray as a testament to digital journaling's rising significance. The fact that Apple is venturing into this niche suggests its growing relevance in the App Store. Day One's dedicated users might find it cumbersome to switch, given its mature feature set.
A unique selling point for Day One has been its cross-device functionality. Despite Apple's reputation for ecosystem-wide integration, 'Journal' currently remains an iOS-exclusive, with no clear plans for expansion. While it supports iCloud backups, it doesn't offer the multi-device experience that Day One users are accustomed to.
The journal's emphasis appears to be on multimedia content integration, leveraging the iPhone's capabilities to capture images, videos, and voice recordings. It's also tied to location-based services.
From a writer's perspective, the lure of journaling is the freedom it offers in expression. It's a raw form of self-reflection, helping process experiences. Yet, Apple's vision for 'Journal' appears to prioritize multimedia over text. Writing remains a primary method of processing memories, and doing so on a laptop feels more fluid and comprehensive.
One of the journal's' standouts is its "suggestions" feature. Apple offers writing prompts based on algorithm-driven moments from its ecosystem. It seems Apple crafted Journal around this content-driven prompt concept, even offering an API for competitors to access this unique feature.
'Journal' has security measures like passcode access, but when stacked against veterans in the journaling domain, it might seem basic. Its minimalistic design might appeal to some, but enthusiasts might crave more customization and features like voice transcription. Apple could also look to deepen its app's integration with its ecosystem, potentially tying it to new mental health features.
As of now, 'Journal' remains in its infancy, available only in iOS 17.2's public beta. But with user feedback, especially from avid journalers, its evolution is inevitable. The call for a Mac version, for instance, is already loud and clear.