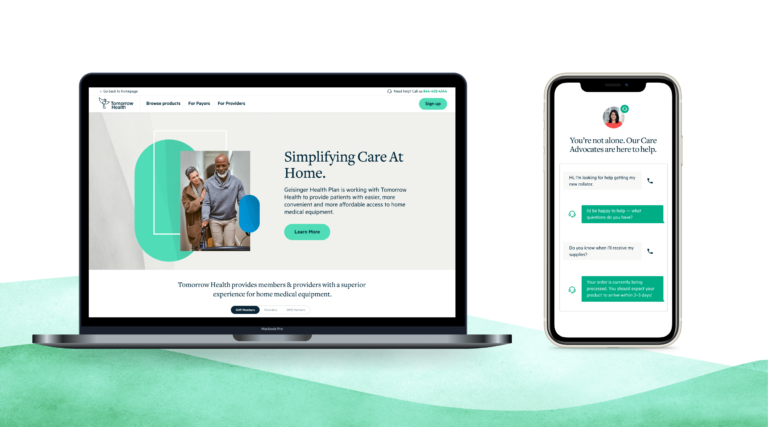 Patients are all set to get smooth access to medical equipment and supplies at home with Danville, Pennsylvania-based Geisinger Health Plan and Tomorrow Health joining hands. The latest partnership is yet another testimony of how pandemic has led insurers to enhance both care and convenience to the members at home.
Under the terms of the agreement, 540,000 members of the Geisinger Health Plan across Pennsylvania will be covered by the program and receive items like catheters and wound care supplies to manage their conditions — be it a chronic disease or a one-time recovery after a hospital stay at home. Per the partnership, health plan members who require home-based care can use Tomorrow Health's platform to connect with medical equipment suppliers in the payer's network. Tomorrow Health's staff guides patients through the process, including helping them navigate insurance claims.
Vijay Kedar, co-founder and CEO of Tomorrow Health, said: "For many patients, making the transition from the hospital to the home is a challenging one that leaves them very vulnerable… Too often, we as a healthcare system put that onus on the patient to coordinate."
Dr. John Bulger, CMO of Geisinger Health Plan, said: "The challenges of coordinating care at home can often lead to adverse patient outcomes, from delays in care to hospital readmissions." He added: "In partnership with our network of best-in-class home medical equipment suppliers, Tomorrow Health will help us ensure that GHP members receive the highest quality of care at home. We're delighted to be able to offer exceptional patient support and transparency between patient, provider, and supplier."
The deal talks started last year and got final shape in the first week of March. Kedar added that Tomorrow Health's demand has increased as the pandemic has forced others including insurers to think about how they can reorient care delivery networks toward the home. In fact, Tomorrow Health itself saw demand grow to such an extent that they emerged from stealth a full three months before scheduled.
With the pandemic raging on, new coronavirus variants to contend with, and a permanent rejiggering of the healthcare industry, the demand for home-based care will not fade soon.