Telehealth giant Amwell has launched a new behavioral health product called the Amwell Comprehensive Behavioral Health Program.
The new program will offer a digital mental health tool with optional coaching and virtual therapy and psychiatry, depending on the patient's needs. Amwell said the latest offering combines the behavioral health programs from SilverCloud Health, which it acquired last summer, and virtual care from providers in its medical group.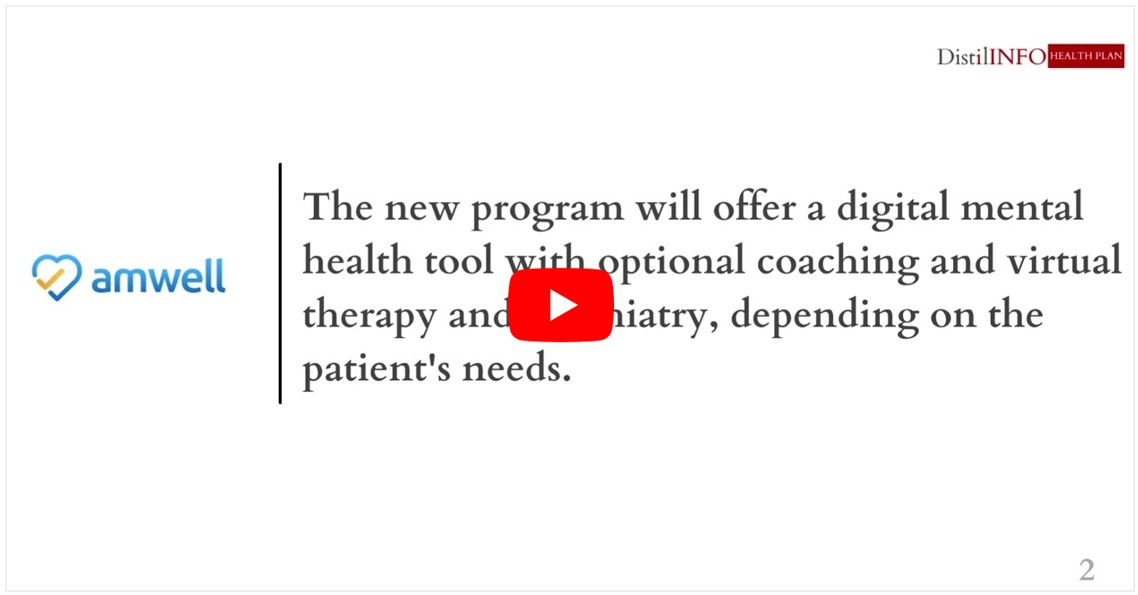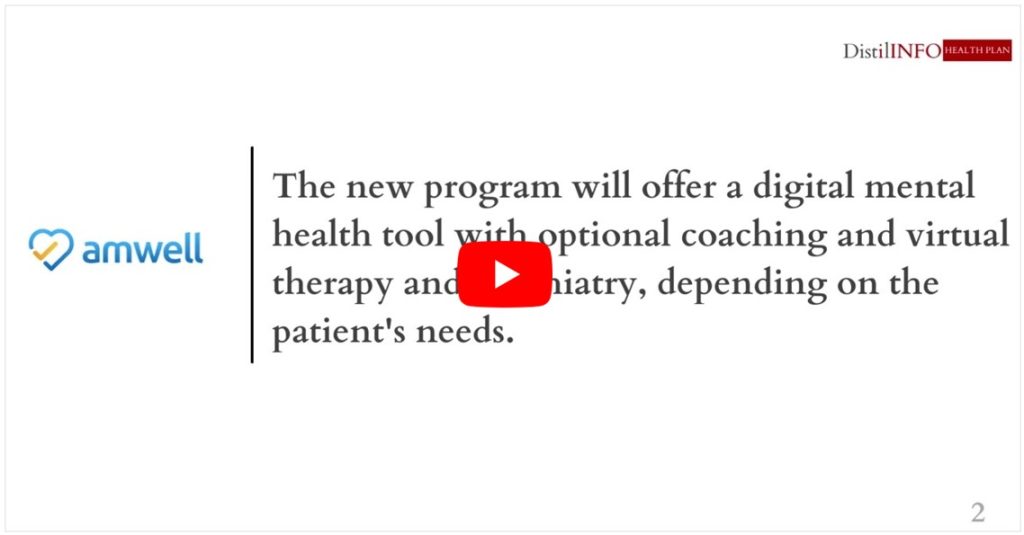 "Increased demand for behavioral healthcare and a growing shortage of clinicians is resulting in a crisis that is driving worse outcomes and higher costs for the entire healthcare industry," Amwell chairman and CEO Dr. Ido Schoenberg said in a statement.
"This new program meaningfully expands our digital care delivery infrastructure and enhances our ability to accelerate our customers' goals to meet the needs of their patients and members, while enabling them to close important gaps in care. Scalable across large networks, the program provides access to much needed behavioral healthcare across in-person, virtual and automated care settings."
Meanwhile, employer-focused Transcarent announced its own behavioral health offering that aims to connect members to care more quickly.
Transcarent said the new program will allow patients across acuity levels to access an in-person or virtual therapy appointment within three business days. They can also chat with a physician trained in assessing behavioral health needs immediately, and the physician can bring a psychiatrist into the chat if necessary.
"We've come a long way in reducing the stigma around seeking care for your mental health, but many people still aren't comfortable acknowledging it's something they want or need, and are frustrated sifting through the hundreds of apps and online modules," the company's chief medical officer Dr. David Zieg said in a statement.
"Increasing access to high-quality therapists and physicians, who may have otherwise been unavailable, and empowering Members to schedule a visit on their own time, in whichever way suits their needs, is a huge step forward in normalizing this kind of care and support in the workplace."
Woman's health-focused hybrid provider Tia is expanding into fertility services.
The new line will include fertility testing, counseling and care planning, as well as consultations for pregnant patients about their options. Tia already offers gynecological, primary and mental healthcare, and recently expanded its brick-and-mortar footprint in the Bay Area.
"As we look toward a post-Roe America, women's fertility choices have taken on a whole new meaning," CEO and cofounder Carolyn Witte said in a statement. "Like abortion, we believe that fertility care is healthcare, period, and an integral part of women's comprehensive primary care.
"We need to reimagine fertility care as part of integrated women's physical, mental and reproductive healthcare, no matter the journey. Tia supports all choices that women make to become a parent, or not, on their own terms."
Source:
Mobihealthnews