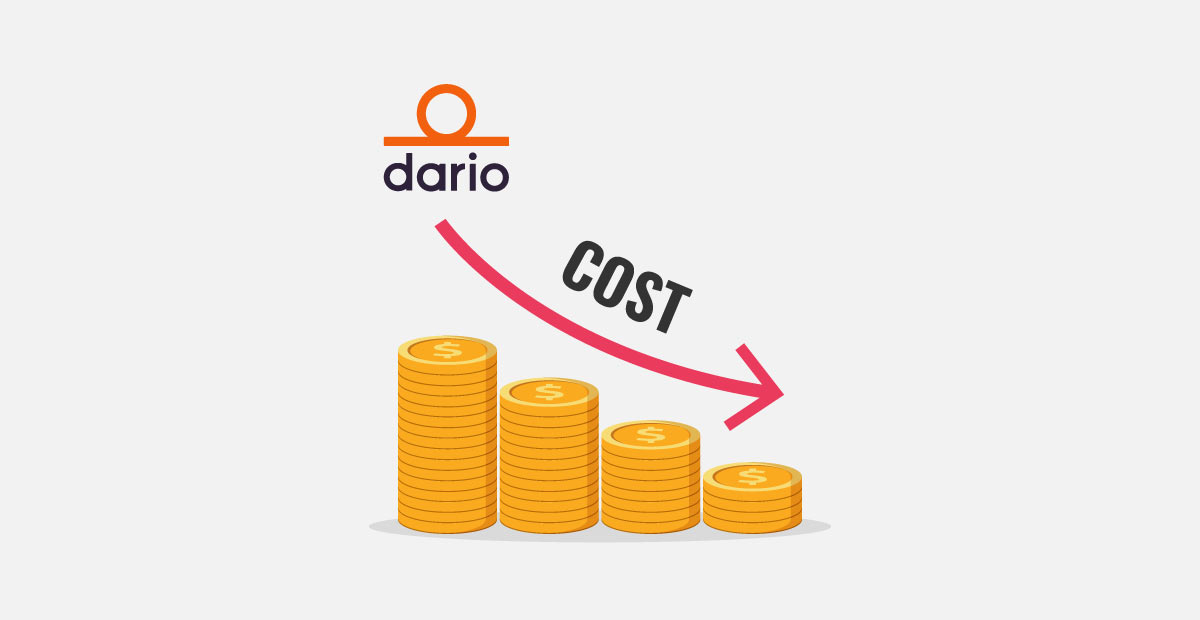 Diabetes is expensive. Recent research shows that employers spend over $175 billion annually on direct pharmacy and medical costs for members living with diabetes. People with diagnosed diabetes incur average medical expenditures of $16,752 per year, of which about $9,601 is attributed to diabetes. On average, people with diagnosed diabetes have medical expenditures approximately 2.3 times higher than what expenditures would be in the absence of diabetes.[1]
Digital health can help reduce costs
A recent study provided clear evidence that digital health solutions can deliver cost savings for chronic conditions like diabetes:
9.3% reduction in healthcare resource utilization
23.5% reductions in hospitalizations
This validated research is based on members using the Dario digital health solution to manage type 2 diabetes. Reductions in health care utilization, especially costly hospitalizations, translate directly into lower costs for members living with diabetes – and they are leading healthier lives.
Members need help getting healthier
The fallout of the pandemic and inflation have left people struggling to pay for care. During COVID-19, people didn't get regular care, screenings, or treatment for chronic conditions. Two years on, inflation and a possible recession mean a higher cost of living. According to a recent article in the New York Times, "Nearly four of 10 Americans said they had put off care in 2022 because of cost, the highest number since Gallup started asking people about delaying care more than 20 years ago."[2]
More layoffs are looming across the nation, leaving higher numbers of people uninsured. An estimated 15 million people will lose access to Medicaid this year. [3] Out-of-pocket costs keep going up so people skip seeing doctors and ration their meds so that they can pay their rent or electric bill.
Chronic conditions are on the rise
Chronic diseases are the leading cause of skyrocketing health care spend in the U.S., and employers expect their costs to rise another 5.3% this year. The most common chronic conditions make up most of the spend and share a single underlying cause—poor health behaviors.[4]
Affordable care with proven results
Health plans can help by offering solutions that give their members the power to take control of their health. When chronic conditions are managed effectively, employers can reduce costs while improving outcomes, no matter what's going on with the economy.
To learn more about how Dario digital health solutions can help reduce health care costs, visit www.dariohealth.com.
---
[2]Higher Bills Are Leading Americans to Delay Medical Care | New York Times
[3]Millions set to lose Medicaid coverage as pandemic-era rule expires | NBC News
[4]2021 Large Employers' Health Care Strategy and Plan Design Survey | Business Group on Health