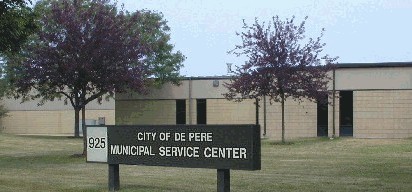 Humana intends to sell the De Pere facility and redevelop it into a mixed-use complex. Humana is confident in the purchaser's capacity to operate the property properly, and this is a strategic opportunity for Humana to free up money and invest in an updated and enhanced workplace environment.
Planned for business: "We have 80 acres of undeveloped land here that was planned for a business park," said Dan Lindstrom, De Pere's Development Services Director. "It just hasn't been done so by the actual property owner. We have an opportunity now to actually infill development, which is not something you have an opportunity to do very often."
Beautiful campus: "It's a beautiful campus," said Jared Schmidt of Robert E. Lee & Associates, while speaking to De Pere's common council Tuesday night. "It's a beautiful property," Schmidt spoke to De Pere's common council on behalf of the group purchasing the property, Preserve Development, LLC.
Declinations: The group declined an interview request, but Schmidt told the council the group wants to preserve the commercial uses along Lawrence Drive and fill much of the rest of the land with single and multi-family housing.
Approvals: De Pere's common council unanimously approved a change to its comprehensive plan to accommodate the future development. The city isn't sure when the development could start. Development would include a park the city has leased from Humana for $1 per year.
Commitments: "They're committed to a very high end, quality development, trying to preserve what has already been created with some of the corporate campuses that are there and also give those entities a place for their staff to live and work close," said Schmidt.