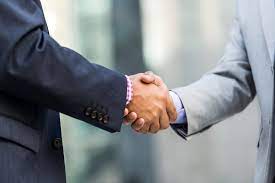 Multiple payers across the country have entered into tie-ups and deals with fellow companies in the recent past in order to provide members access to more virtual care platforms and build their networks. The new initiatives have been a win-win for both the payers and their members who now get access to a wide range of options in the healthcare segment. We look at some of the most significant developments among the payers fructified in recent days.
Oscar Health, Centrum Health join hands: Oscar Health has joined hands with Centrum Health, a Miami-based NeueHealth subsidiary, to allow its members access to a number of the provider's Florida locations. Centrum Health operates value-based primary care centers in three states. Individual and family plan members now have access to 12 locations in Miami-Dade County.
Highmark offers two new platforms: A non-profit healthcare company, Highmark is providing its members two new virtual platforms — one for musculoskeletal pain and second for alcohol use disorder. The move will allow a slashing of musculoskeletal-related disease spending, which outpaces cancer, cardiovascular disease, diabetes or maternity care spending among Highmark employer-sponsored members.Its Well360 Motion platform provides members with wearable devices and a paired tablet that allows them to receive guided movement feedback and exercise guidance in real time.
Evernorth expands deal with Meru Health: With a view to providing its mental health platform across the country, Evernorth has decided to broaden its partnership with Meru Health. The move will enable Cingna's subsidiary to offer the mental health platform nationwide to employer-sponsored and individual and family plan members. Both companies have agreed to cover 12 states initially. The virtual programme works on the basis of a multi-pronged approach to mental healthcare, including talk therapy, medication and clinician support.
MU Health Care returns to in-network: Columbia-based University of Missouri Health Care (MU Health Care) and Jefferson City-based Capital Region Medical Center have joined the in-network with all three of Missouri's HealthNet Medicaid plans after agreeing to a deal with Home State Health. Even though both had been in-network previously, they had allowed the deal to collapse for two years. But, the latest endeavor allows the Medicaid members covered by Anthem Healthy Blue, Home State Health Medicaid Plan or UnitedHealthcare Community Plan, to have access to the providers' facilities.
Health New England expands Covid test coverage: Health New England, a health maintenance organization, has decided to expand its coverage of at-home Covid-19 tests to include the members of Medicare Advantage. Recently, the Federal administration had said that payers must cover at-home virus tests for private members. The Federal mandate which came into force from January 15, however, doesn't cover Medicare beneficiaries. But, Health New England's move will allow members to present their membership ID cards at Walmart and Rite Aid pharmacies to receive at-home tests with no out-of-pocket costs.