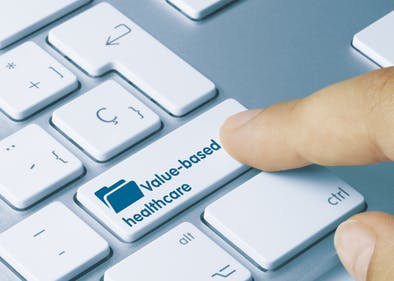 Regence is collaborating on a care program for Medicare Advantage participants with advanced chronic or end-stage kidney disease with Strive Health, a kidney care provider. According to a recent news release, the program will benefit the 16,000 Regence members who have qualifying kidney disease.
High initiative: The value-based initiative taps Strive Health's new Medford, Ore.-based Kidney Care Center, at-home and virtual care. The provider also said it would focus on addressing social determinants of health.
Holistic treatment: "People living with kidney disease require a more person-focused and holistic treatment approach," said Marion Couch, Regence's CMO and senior vice president of healthcare solutions. "Strive Health's comprehensive and proactive care approach will help us deliver on our goal to make health care better, simpler, and more affordable for our members and customers."
Estimation: More than 1 in 7 U.S. adults are estimated to have kidney disease, which requires a proactive, value-based approach that promotes patient health and well-being. Changes outlined in the 21st Century Cures Act are expected to significantly increase the number of ESKD patients enrolled in MA plans, and new value-based payment models are revolutionizing care delivery for this population.
Approach: "Kidney disease requires a fresh and comprehensive approach centered around the patient," said Chris Riopelle, CEO of Strive Health. "Regence and Strive Health will offer transformative care to address the clinical and social determinants impacting kidney disease in a way that also controls long-term healthcare costs. We are thrilled to bring our Kidney Heroes™ teams to Oregon, Washington, Idaho, and Utah, where they can deliver compassionate and complete care to enhance members quality of life.
Service: Regence serves more than 3.3 million people through its Regence health plans in Idaho, Oregon, Utah, and Washington. Each Regence health plan is a nonprofit independent licensee of the Blue Cross and Blue Shield Association. Regence is part of a family of companies dedicated to transforming health care by delivering innovative products and services that change the way consumers nationwide experience health care.