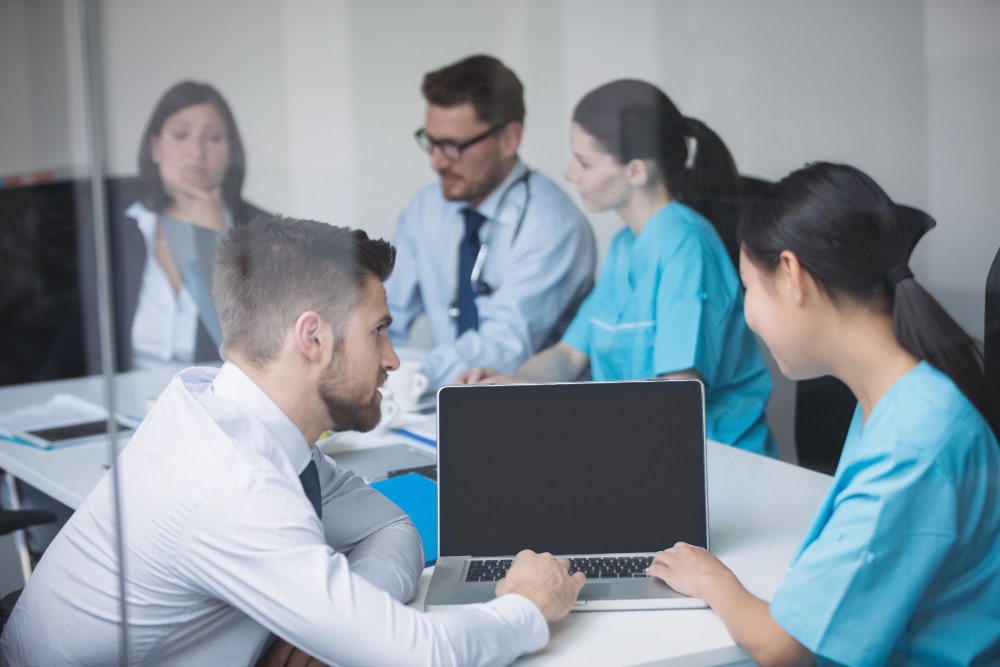 A new study from the NYU Grossman School of Medicine shows how community health workers helped patients achieve optimal blood pressure control, underscoring the role these non-clinical workers play in chronic disease management.
The community health worker (CHW) program was effective because CHWs helped promote cultural competence and filled in language barriers, the researchers said.
"As the demand for patient-centered approaches in clinical settings expands, CHW models have growing clinical and public health relevance in the context of hypertension management," Nadia Islam, PhD, associate professor in the Department of Population Health, said in a press release.
"They offer a cost-effective model for chronic disease management among immigrant communities with limited English proficiency who are often underserved by health care systems," added Islam, who is also an associate director at the Institute for Excellence in Health at NYU Langone.
CHWs are non-clinical laypeople who are charged with providing patient navigation services and other forms of support for patients. CHWs usually have shared lived experiences with the populations they manage, including shared ethnicity, language, or income level.
Islam and colleagues tested a community health worker model in the primary care setting, focusing particularly on South Asian Americans who face a greater risk for cardiovascular disease, hypertension, and diabetes compared to their White counterparts, in addition to social, cultural, and language barriers that make it hard to manage health.
The study, published in Circulation: Cardiovascular Quality and Outcomes, enrolled just over 300 South Asian patients age 18 to 85 with elevated blood pressure across 14 primary care clinics in Queens, Brooklyn, and the Bronx.
All study participants engaged in one 60- or 90-minute group education class that reviewed hypertension management. Then, participants were separated into a control and intervention group, with those in the intervention group meeting their community health worker on a biweekly basis.
Those in the treatment group also participated in four more group education sessions.
That extra engagement, particularly from the community health worker, paid off in better chronic disease management. Nearly seven in 10 (68 percent) patients in the intervention group achieved optimal blood pressure control, compared to 42 percent of those in the control group. That shakes out to a 3.7 times greater likelihood of achieving blood pressure control after six months, the researchers said.
Community health workers were instrumental in that progress, Islam and colleagues said, precisely because of those shared experiences and community trust that makes CHWs qualified for their jobs. This allows CHWs to deliver care that is culturally responsive, the researchers indicated.
Moreover, CHWs are equipped to help patients navigate language barriers that so often keep them from fully engaging in their care.
Susan Beane, MD, executive medical director at Healthfirst, a Medicaid provider in New York City and a study co-collaborator, said these findings underscore the importance of a community health worker model in primary care settings.
"Making sure primary care practices have the resources they need to support the specific needs of their patients is a top priority for us," Beane said in a statement. "As these findings illustrate, making community health workers accessible for our members is an important way to advance health equity. We hope others will learn from, replicate, and scale this intervention."
Moving forward, the researchers plan to look into how community health workers can support care for individuals with comorbidities, like hypertension plus diabetes or even mental health conditions.
"Measuring the effectiveness of CHW interventions on patients with comorbidities is important because blood pressure control is especially critical in individuals with diabetes, and there are very few programs designed to address several chronic conditions," Islam explained. "It is our hope that this highly-effective intervention will soon be covered as a reimbursable expense by health insurance companies."
Source: PatientEngagement Hit