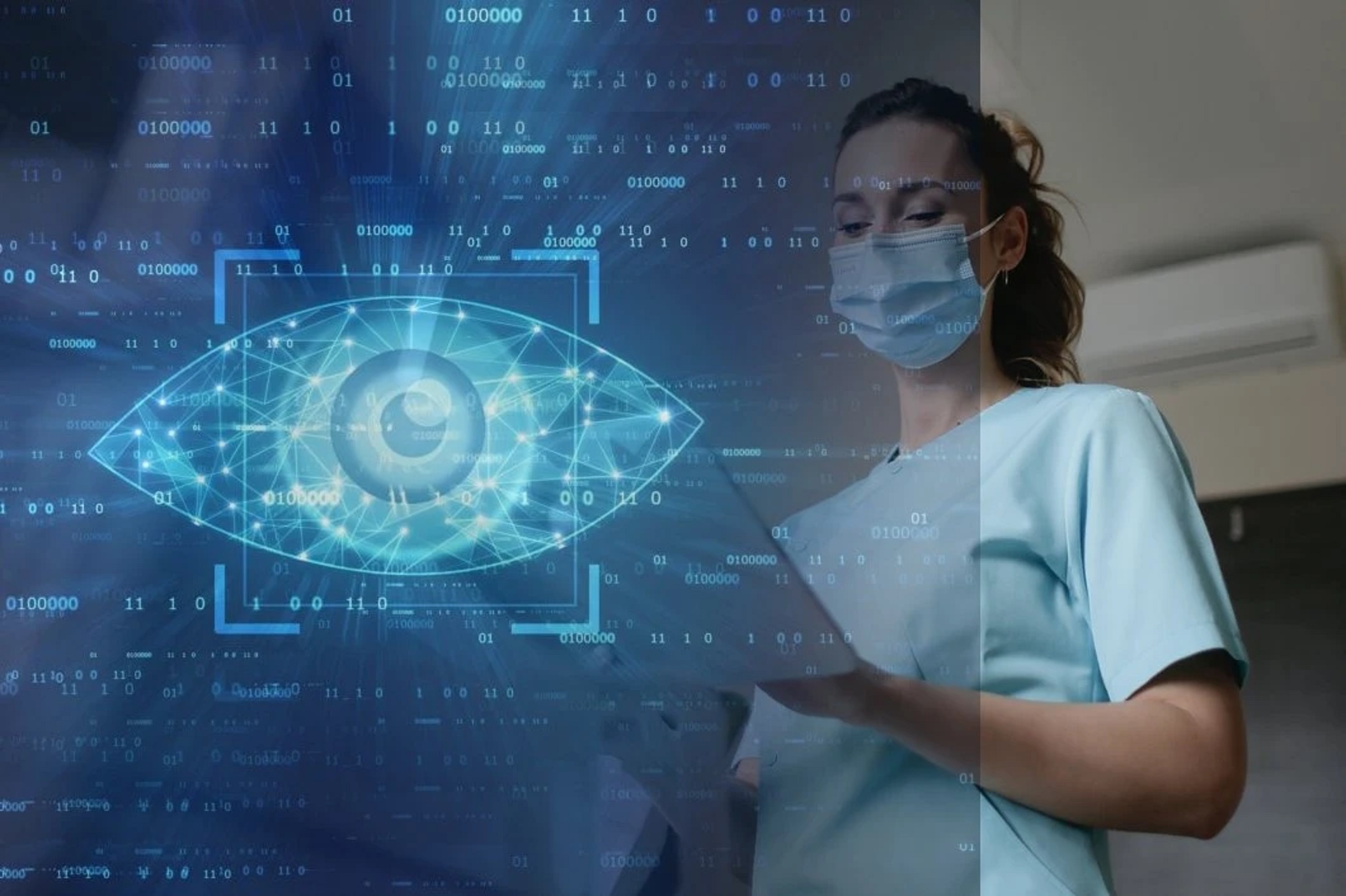 Virtual nursing, when integrated with computer vision AI, offers solutions to the pressing challenges faced by healthcare systems. The coalescence of these technologies can alleviate nurse shortages, reduce burnout, and enhance patient care. Effective collaboration between virtual nurses and AI is key, with AI serving as an assistive tool rather than a replacement. This approach can optimize hospital finances through efficiency gains, ultimately improving patient care while creating a sustainable financial model.
"Nurses cannot be everywhere at once," observed a renowned expert in video surveillance. This expert saw the potential for "watching AI" to help overworked Registered Nurses (RNs) observe patient trends over time to provide insightful information about their health trajectories.
Nurses are the backbone of the healthcare system, but their numbers are strained due to unprecedented levels of burnout and staff shortages. Simultaneously, an aging population and increasing patient acuity demand higher nurse-patient ratios, which can result in elevated medical errors, infections, bed sores, and even mortality rates.
The emergence of virtual nursing presents a promising solution to address these challenges. However, the effectiveness of virtual nursing programs hinges on the technology infrastructure of healthcare providers.
Narinder Singh, CEO of LookDeep Health, a company specializing in AI-powered video monitoring tools for patient care, shares insights on why virtual nursing is gaining attention, the significance of integrating computer vision AI with virtual nursing, the potential for collaboration between virtual nurses and AI, and how AI can enhance care and financial outcomes for hospitals and health systems.
Q: Why is virtual nursing receiving increased attention?
A: Nursing staffing challenges had been escalating for years, aggravated by the COVID-19 pandemic. This resulted in a surge in demand for nurses and amplified burnout issues, prompting CEOs of hospitals to prioritize workforce challenges. While most solutions to alleviate these problems are complex and slow to implement, virtual nursing emerged as a concrete and relatively swift solution. Health IT vendors seized the opportunity, offering solutions ranging from virtual nurse-assisted patient admissions to discharge processes. These solutions not only save time for bedside nurses but also reduce burnout by providing more time for patient care.
However, virtual nursing alone, which merely shifts where work is done, is tactical rather than strategic.
Q: What is computer vision AI, and why should it be integrated with virtual nursing technologies?
A: Computer vision AI is a subset of artificial intelligence focused on interpreting images or videos. It can identify objects, track movement, and detect actions within visual data. Nursing often presents the challenge of nurses not being omnipresent. If a nurse is attending to one patient, they can't simultaneously monitor other patients. This limitation can lead to crucial details being missed. Computer vision AI can complement nurses by continuously monitoring patients, identifying relevant activities, and presenting key information, such as changes in patient behavior or activity patterns, over time. This integration can make virtual nursing technologies significantly more effective in supporting the bedside team.
Q: What does effective collaboration between virtual nurses and AI technology entail?
A: Rather than expecting AI to replace nurses entirely, a more practical approach is human-AI collaboration. AI can alert virtual nurses to specific situations, allowing them to leverage their clinical expertise to assess and respond appropriately. This approach is akin to driver-assist systems in cars. Importantly, it doesn't burden already overworked bedside nurses but empowers virtual nurses to communicate and engage with the bedside team while benefiting from AI insights. Defining which tasks and processes AI should nudge virtual nurses to handle is crucial to this collaboration.
Q: How can AI technology improve hospital and health system finances?
A: Investments in nursing workflows often lack reimbursement options, necessitating a focus on efficiency improvements or enhanced outcomes with clear financial implications. Labor costs, particularly nursing salaries, constitute a significant portion of hospital expenses. While direct patient care takes up a portion of nurses' time, computer vision AI can gradually assume a share of hospital tasks, with the assistance of virtual nurses. This can result in efficiency gains, such as quicker patient assessments and automated documentation.
However, the key is to reinvest these efficiency gains into evolving the care model. This could involve mentoring new nurses, enhancing nursing assistant roles, or expanding top-of-license nursing skills. These innovations, combined with AI-enabled care observations and virtual nursing, can revolutionize patient care and create a more sustainable financial model for hospitals worldwide.
In essence, AI is a tool, and it's the expertise of healthcare professionals that will orchestrate its transformative impact on patient care and hospital finances.