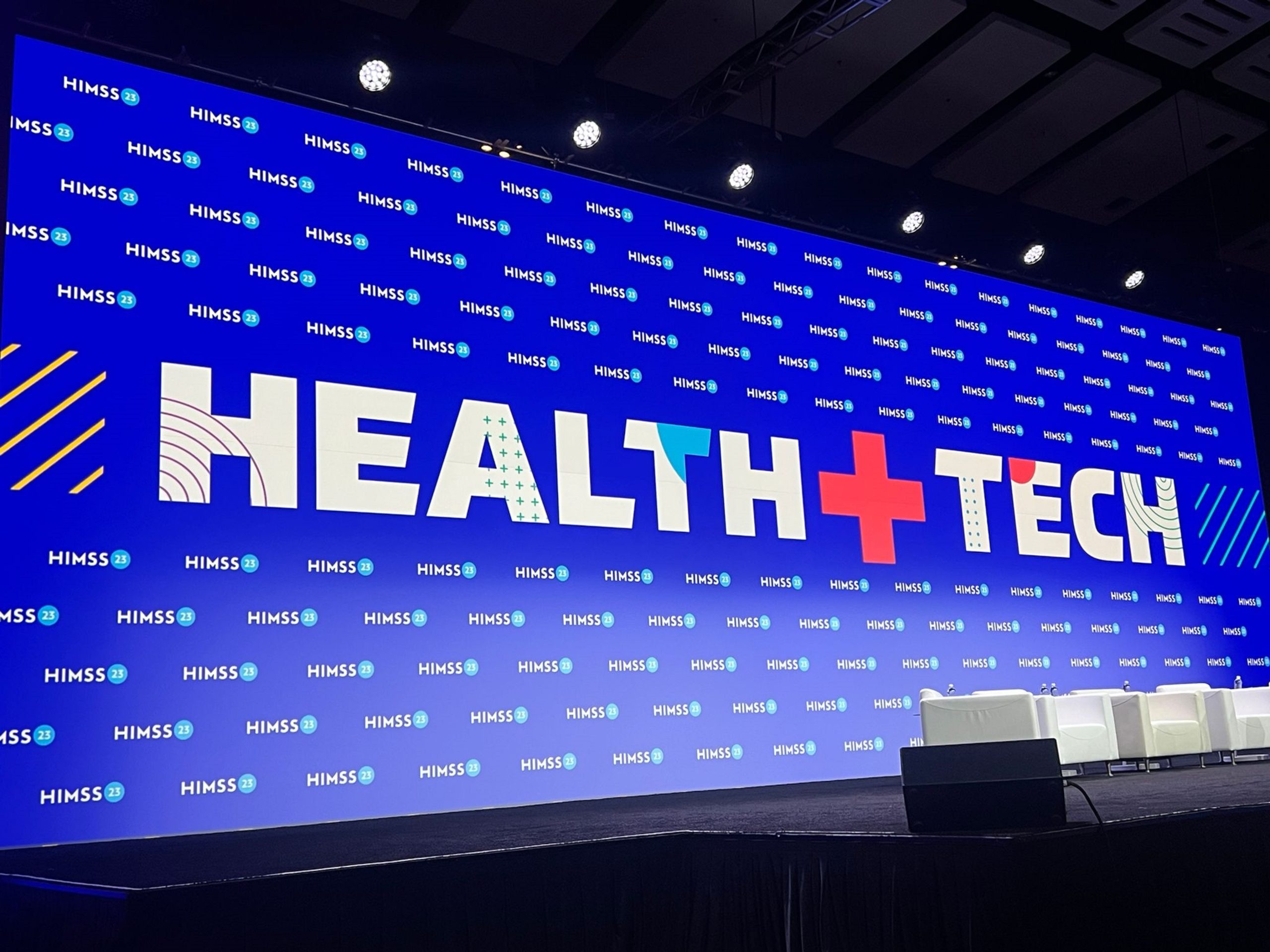 HIMSS23 APAC showcased the burgeoning enthusiasm for FHIR interoperability standards and significant strides in digital twin technology. The conference underscored the importance of data and system interoperability in healthcare, with FHIR adoption growing across Asian countries. Digital twin applications, such as business process simulation and disease outbreak monitoring, were highlighted. EMR systems, including startups like Zi. Care took center stage as a foundational technology for healthcare transformation. The introduction of generative AI, like TrakCare Assistant, aimed to streamline clinician EMR experiences, emphasizing healthcare's rapid evolution toward improved accessibility and efficiency.
The excitement around FHIR (Fast Healthcare Interoperability Resources) and the remarkable progress in digital twin technology were the standout takeaways from HIMSS23 APAC, where healthcare innovation took center stage under the theme "Health that Connects + Tech that Cares." Held in Indonesia, a country committed to digitalization and connected health, the event highlighted the growing importance of data and system interoperability in healthcare.
FHIR Frenzy:
One of the focal points of the conference was the surge of interest in FHIR, the interoperability standard designed for the Internet era. Stella Ramette of InterSystems emphasized FHIR's significance in her keynote address. Asian countries are wholeheartedly adopting FHIR to facilitate internet-based healthcare connectivity, enhance population health, aid health planning, empower patients, and streamline healthcare operations.
In Indonesia, there's a pressing need to implement Electronic Medical Record (EMR) systems and connect them to the SATUSEHAT national integrated health data exchange platform. The enthusiasm for FHIR far exceeded expectations, with the pre-conference FHIR workshop attracting over 100 delegates, many of whom were navigating the complexities of FHIR implementation. Beyond interoperating with national health data exchanges, attendees also learned how to establish FHIR repositories for cleaner data management, maximizing their organizations' data assets.
Digital Twins:
Digital twin technology emerged as a noteworthy trend in healthcare, with groundbreaking applications showcased. iMEDWAY, utilizing the InterSystems IRIS for Health™ data platform, presented a digital twin solution for simulating business processes. Singapore General Hospital unveiled a digital twin initiative for real-time monitoring, analysis, prediction, and disease outbreak simulation. Johns Hopkins All Children's Hospital demonstrated improved patient outcomes by modeling recovery against an ideal twin scenario.
Emerging Technologies:
HIMSS23 APAC emphasized laying the foundations for healthcare transformation through connected care technology, with a renewed focus on Electronic Medical Record (EMR) systems as a cornerstone technology. High EMR adoption and continuous data quality improvement were recognized as vital for digital transformation success. Zi. Care, a promising startup in the Indonesian market, powered by InterSystems IRIS for Health – Indonesia Edition™, was spotlighted.
Generative AI:
Generative AI made its debut in healthcare at HIMSS23 APAC, with InterSystems leading the way in its potential to revolutionize the clinician Electronic Medical Record (EMR) experience. Notably, the TrakCare Assistant functionality was introduced to TrakCare EMR customers. This feature allows clinicians to effortlessly access information, uncover insights, and generate documentation with minimal keystrokes, akin to the convenience of ChatGPT.
HIMSS23 APAC underscored the rapid evolution of healthcare technology, driven not by novelty, but by the overarching goal of enhancing healthcare, making it more accessible, efficient, and patient-centered.