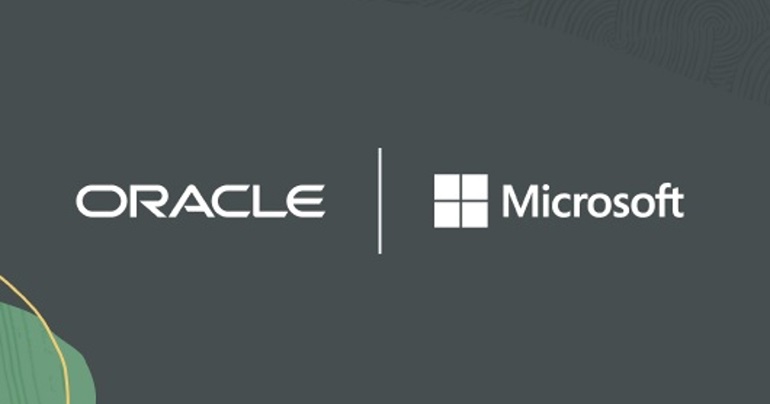 Microsoft and Oracle have joined forces in a multiyear agreement, leveraging Microsoft's Azure infrastructure and Oracle's OCI Supercluster to support Bing's conversational search. The partnership aims to meet the growing demand for AI-driven search capabilities, utilizing advanced inferencing technology to optimize the user experience while making direct use of Oracle's Cloud Infrastructure via Azure. This collaboration showcases the pivotal role of AI in the search engine domain, promising to deliver more responsive and efficient conversational search functionalities.
Microsoft and Oracle have forged a multiyear agreement to bolster the capabilities of Bing's conversational searches through the utilization of Oracle's OCI Supercluster. This partnership represents an extension of their ongoing collaboration in the field of artificial intelligence (AI), and it comes at a time when Bing's conversational searches have recently become available to the public.
Under the terms of this agreement, Microsoft will harness the power of its own Azure infrastructure for AI, combined with the cutting-edge Oracle Cloud Infrastructure (OCI) Supercluster. The OCI Supercluster, unveiled in March, is a supercomputing training and inferencing service boasting Nvidia GPU support, and it forms the foundation of Oracle's generative AI strategy. This strategy is strategically tailored to cater to organizations like Cohere or Hugging Face, who are engaged in the development of large language models (LLMs) designed to enhance the user experience.
The fusion of OCI Supercluster and Azure AI will enable Microsoft to carry out inferencing of AI models that are in a constant state of optimization to enhance Bing's conversational search capabilities. This is a significant advancement, as inferencing involves an AI system deriving conclusions and making predictions based on the information and knowledge at its disposal.
A joint statement by Oracle and Microsoft highlighted the critical role played by the Oracle Interconnect for Microsoft Azure. This infrastructure allows Microsoft to leverage managed services such as Azure Kubernetes Service (AKS) to seamlessly orchestrate OCI Compute resources at a massive scale, thus addressing the growing demand for Bing's conversational search. This demand necessitates robust clusters of computing infrastructure, which are essential for the evaluation and analysis of search results performed by Bing's inference model.
In the context of inference models, Oracle and Microsoft emphasized that these models generally require thousands of compute and storage instances, as well as tens of thousands of GPUs capable of parallel operation across a multiterabit network, effectively functioning as a single supercomputer.
The synergies between these tech giants don't stop here. In September, Oracle further solidified its partnership with Microsoft by colocating its database hardware, including the powerful Oracle Exadata, and software in Microsoft Azure data centers. This strategic move enables customers to access Oracle database services running on the Oracle Cloud Infrastructure (OCI) through Azure, providing them with direct and streamlined access to these essential resources.
The collaboration between Microsoft and Oracle reflects the growing significance of AI-driven technologies in the realm of search engines and conversational searches. By integrating their respective strengths and expertise, these industry leaders aim to provide users with more accurate and responsive conversational search experiences while addressing the computational demands that arise in the process. This partnership is poised to have a transformative impact on Bing's conversational search capabilities and potentially set new benchmarks in the field of AI-powered search engines.