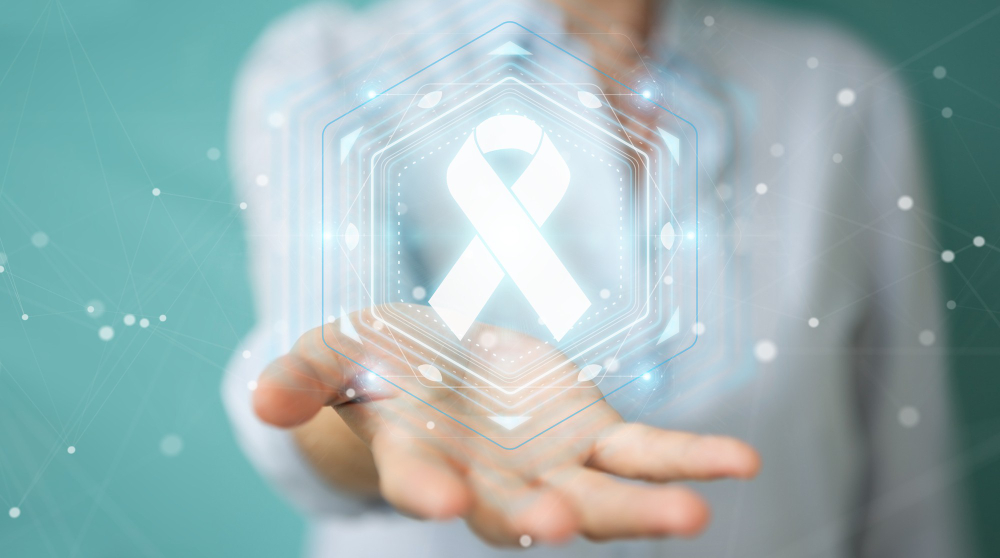 A recent study led by Harvard Medical School and the University of Copenhagen introduces an AI-based tool for the early prediction and treatment of pancreatic cancer. By analyzing patient data, the tool can identify high-risk individuals up to three years before a conventional diagnosis. This breakthrough has the potential to improve clinical decision-making and treatment outcomes. Leveraging AI algorithms expands screening beyond familial history, allowing for a broader pool of individuals to be considered for early detection and intervention.
Pancreatic cancer remains a significant health concern with high mortality rates. Recent research from Harvard Medical School and the University of Copenhagen, on the other hand, introduces a groundbreaking artificial intelligence (AI)-based tool that aims to revolutionize pancreatic cancer detection and treatment. By leveraging AI algorithms, this tool has the potential to predict the likelihood of pancreatic cancer up to three years before conventional diagnosis methods. This article explores the implications of this research, highlighting the potential benefits and advancements in clinical decision-making and patient outcomes.
The Current Landscape of Pancreatic Cancer
According to estimates from the American Cancer Society, pancreatic cancer is projected to affect 64,050 individuals in 2023, resulting in approximately 50,550 deaths. Furthermore, research from the National Center for Biotechnology Information indicates an increasing prevalence of this disease. Traditionally, pancreatic cancer screenings have been limited to individuals with a suspected genetic predisposition to the disease. However, population-based screening tools have yet to emerge. The advent of AI technology presents an opportunity to expedite the diagnosis and treatment of various medical conditions, including pancreatic cancer.
The Promise of AI in Pancreatic Cancer Detection
The lead investigator of the study, Dr. Chris Sander from Harvard Medical School, emphasizes the importance of identifying high-risk individuals who would benefit from further testing. An AI tool that accurately identifies individuals at the highest risk for pancreatic cancer can greatly improve clinical decision-making processes. Furthermore, early detection made possible by this tool could lead to timely interventions, potentially improving treatment outcomes. Given that pancreatic cancer is often diagnosed at advanced stages, this AI tool holds significant promise for patients and their families.
The AI Algorithm and its Training Process
The research team's AI tool was trained on two large datasets totaling 9 million patient records. Using these datasets, the AI algorithm was able to analyze patient data and identify indicators of pancreatic cancer. By correlating patterns in patient information, the model successfully predicted the individuals at the highest risk of developing pancreatic cancer. Moreover, different versions of the AI model demonstrated the ability to identify individuals at high risk at different time intervals, ranging from six months to three years before conventional diagnosis.
Exploring Correlations and Indicators
The research findings shed light on how various diseases and conditions can impact the risk of pancreatic cancer. For instance, the AI algorithm identified correlations between gallstones, type 2 diabetes, and an increased risk of pancreatic cancer within a three-year timeframe. It is important to note that these correlations do not establish direct causation but rather serve as indicators, helping physicians identify individuals who may be at a higher risk of developing pancreatic cancer.
Expanding Screening Beyond Familial History
One significant advantage of leveraging AI in pancreatic cancer prediction is the ability to broaden the pool of individuals undergoing screening beyond those with a known family history of the disease. By incorporating AI algorithms into the screening process, healthcare professionals can identify individuals who may not have previously been considered for screening based on genetic factors alone.
AI in Healthcare Research and Cancer Detection
The study on AI-based prediction tools for pancreatic cancer is part of a broader trend in healthcare research that harnesses the power of AI to improve disease prediction and treatment outcomes. In November 2022, researchers from the University of California, Davis received financial support from the National Cancer Institute (NCI) to develop AI projects focused on enhancing breast cancer screening. These projects aim to predict breast cancer risks in individuals with no previous history of the condition, address screening disparities, and create tools for identifying patients at risk of cancer recurrence surveillance failure.