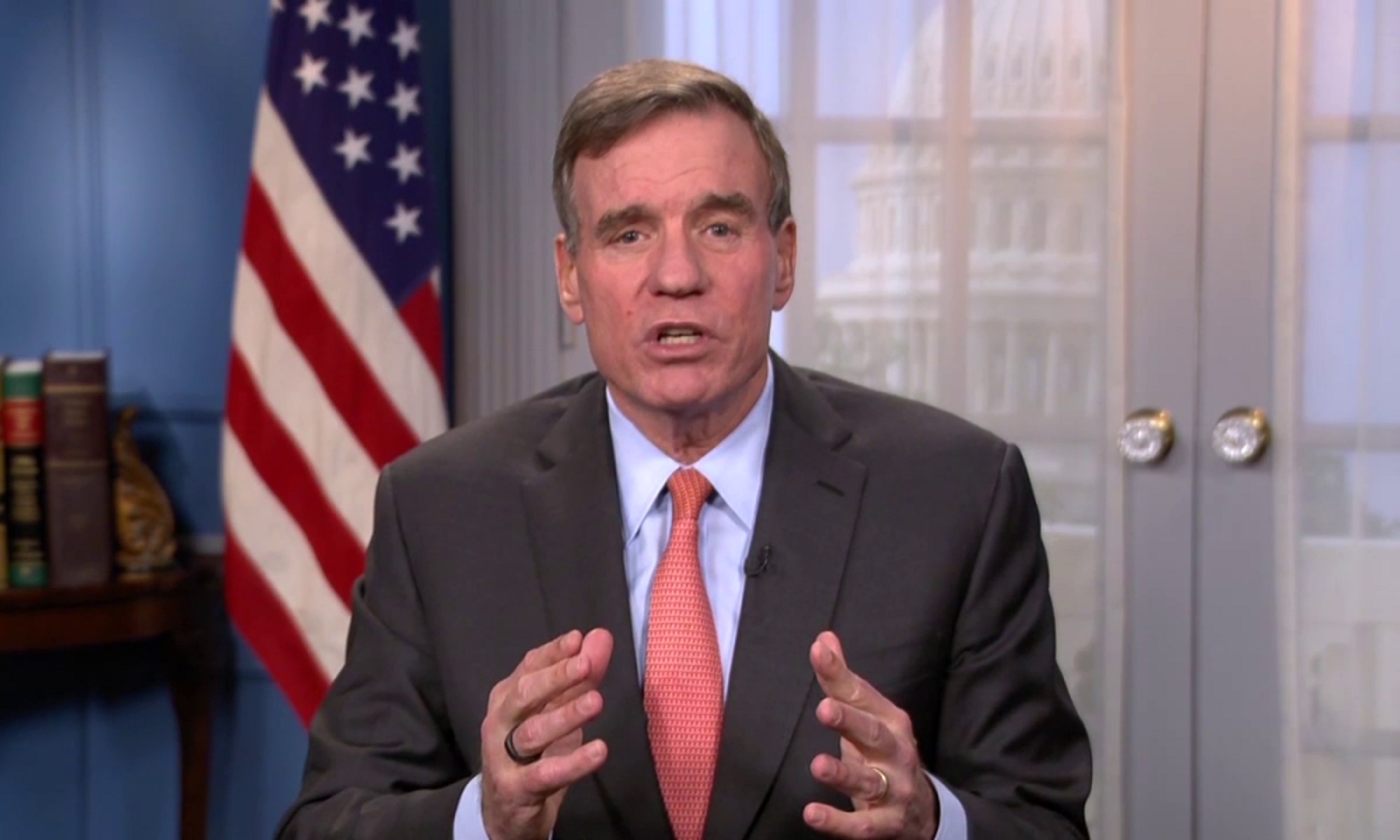 Senator Warner has written to Google's CEO, expressing concerns over the ethical use of Med-PaLM 2, a healthcare-focused AI language model. Warner highlights transparency, patient privacy, and ethical guidelines as key issues. He emphasizes the potential for AI to enhance healthcare but cautions against premature deployment. The letter queries Google's AI data sources, patient consent, transparency, and bias prevention. Warner underscores the need for improvement and standardized AI deployment in healthcare.
US Senator Mark R. Warner has penned a letter to Google's CEO, Sundar Pichai, expressing concerns regarding transparency, patient confidentiality, and ethical protocols linked to the utilization of Med-PaLM 2, an advanced language model tailored for healthcare applications.
This week, Senator Mark R. Warner (D-VA), who serves as the Chair of the Senate Select Committee on Intelligence, dispatched a correspondence to Sundar Pichai, the CEO of Google, outlining apprehensions related to the company's deployment of Med-PaLM 2. This prominent language model, designed for medical applications, has prompted Senator Warner to raise several vital issues.
Back in April, Google disclosed its intention to provide limited access to Med-PaLM 2 for selected healthcare clientele, offering a testing phase during which users would provide feedback concerning the model's viability and potential applications in the healthcare domain.
This announcement occurred amidst considerable excitement surrounding generative artificial intelligence (AI). Although healthcare hasn't remained unaffected by this enthusiasm, numerous healthcare professionals and researchers have come forth, urging for a measured and prudent approach toward the integration of this technology within clinical environments.
Senator Warner's letter accentuates the most prevalent apprehensions associated with the deployment of generative AI in healthcare. It calls for heightened transparency, safeguards for patient confidentiality, and ethical parameters.
"Despite its undoubted potential to enhance patient care and health outcomes, I am concerned that premature implementation of unproven technology might undermine trust in our medical practitioners and institutions, exacerbate existing racial disparities in health outcomes, and amplify the risk of diagnostic and care-related errors," wrote Senator Warner.
In June, Google Cloud joined forces with the Mayo Clinic to embark on a partnership aimed at revolutionizing healthcare through generative AI. In July, Google Cloud collaborated with healthcare technology enterprise CareCloud to enhance operational efficiency and digital transformation for smaller healthcare providers via this technology.
Senator Warner's letter, however, criticizes these initiatives, asserting that Google and other major technology companies are in a haste to develop and deploy healthcare AI models, aiming to seize market share following the launch of OpenAI's ChatGPT, and in the process, are assuming substantial risks.
"Numerous media outlets have reported that companies like Google and Microsoft have been inclined to take more significant risks and introduce less mature technology in a bid to attain an initial competitive advantage," the letter continues. "In 2019, I raised concerns about Google's potential disregard for health privacy laws through undisclosed partnerships with leading hospital systems, wherein it trained diagnostic models on sensitive health data without the knowledge or consent of patients. This race to establish dominance in the market is evident and particularly troubling in the healthcare sector, given the life-or-death consequences of errors in clinical settings, the recent erosion of trust in healthcare establishments, and the sensitive nature of health data."
Senator Warner also voiced reservations about inaccuracies within the Med-PaLM 2 model, its testing environment, the data sources employed in its training and assessment, the measures taken by Google to mitigate potential bias, and the extent to which patients are informed about and have the right to decline the use of AI in their healthcare.
Addressing these concerns, the letter includes a set of 12 questions that Senator Warner has directed to Pichai and Google. These queries encompass topics such as the data sources that Med-PaLM 2 draws from, patient consent and autonomy, the transparency surrounding the model's rollout, measures to ensure privacy, safeguards against excessive reliance on model outputs, and the identification of hospitals employing Med-PaLM 2.
"The need for further development of this technology is evident, and the healthcare community must establish appropriate standards governing the deployment and utilization of AI," stated the letter.