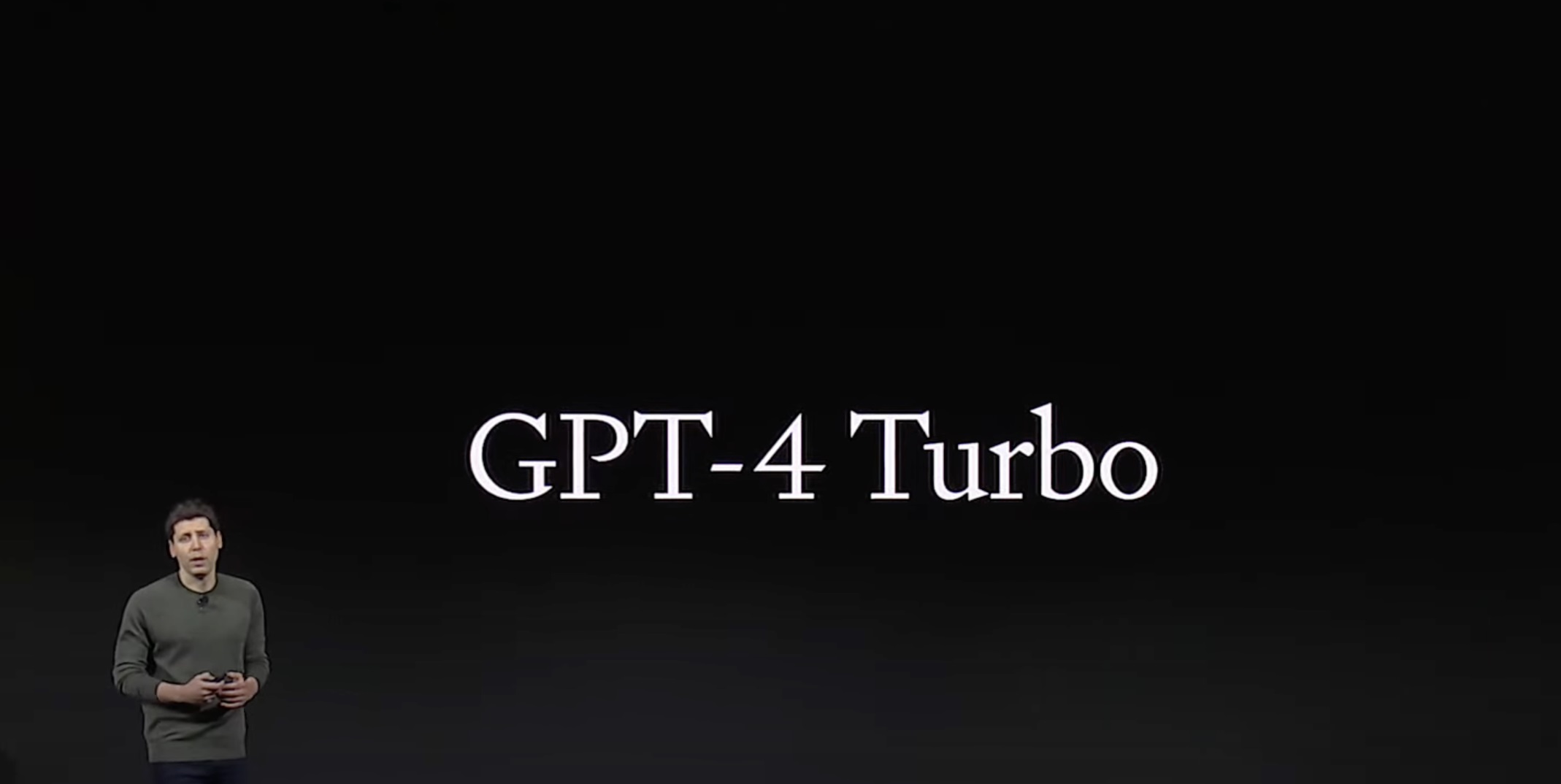 OpenAI has introduced GPT-4 Turbo, a revolutionary language model with an extended knowledge base, a remarkable 128K context window, and significantly reduced pricing, making it more accessible. The Assistants API simplifies agent-like experiences within applications, while multimodal capabilities allow for image processing, design creation, and text-to-speech. OpenAI's commitment to democratizing AI technology is further evident through its pricing overhaul. Moreover, the introduction of Copyright Shield demonstrates its dedication to customer protection and satisfaction, marking a significant stride in reshaping the AI landscape.
OpenAI, a pioneering force in the world of artificial intelligence, has recently made a grand entrance into the tech scene with a slew of groundbreaking updates. This comprehensive overhaul not only introduces their latest offering, GPT-4 Turbo but also ushers in substantial platform enhancements and a significant reduction in pricing. These developments are set to empower developers and enhance the user experience, reaffirming OpenAI's commitment to innovation and accessibility in the AI landscape.
GPT-4 Turbo: A Leap in AI Advancement
OpenAI has officially unveiled the preview of GPT-4 Turbo, the next evolution in their renowned language model lineage. This iteration brings with it a multitude of enhanced capabilities, most notably an extensive knowledge base that encompasses world events up until April 2023. GPT-4 Turbo's standout feature is its awe-inspiring 128K context window, which enables it to process an equivalent of over 300 pages of text in a single prompt. This means unprecedented depth and context for natural language understanding.
What's even more remarkable is that OpenAI has optimized the pricing structure for GPT-4 Turbo. In an unprecedented move, they have made it 3 times cheaper for input tokens and 2 times cheaper for output tokens compared to its predecessor, making this cutting-edge technology more accessible to a wider range of users.
Assistants API: Paving the Way for Agent-Like Experiences
OpenAI also introduced the Assistants API, a powerful tool that simplifies the process of creating agent-like experiences within applications. Developers can now harness this API to build purpose-specific AIs with specific instructions. This allows them to tap into additional knowledge and employ various models and tools to perform tasks efficiently.
Multimodal Capabilities: A Leap Beyond Text
One of the most significant strides in OpenAI's platform enhancements is the introduction of multimodal capabilities. This includes support for vision, image creation (DALL·E 3), and text-to-speech (TTS). GPT-4 Turbo can now process images, opening doors to exciting possibilities like generating captions, detailed image analysis, and even reading documents with embedded figures. The integration of DALL·E 3 empowers developers to create images and designs programmatically, while the text-to-speech API ensures the generation of high-quality human-like speech from text.
Pricing Overhaul: Democratizing AI Access
OpenAI's commitment to making AI technology accessible is further reinforced through a substantial pricing overhaul. The cost barrier for entry has been significantly lowered. GPT-4 Turbo input tokens are now available at a fraction of the previous cost, priced at just $0.01, and output tokens come at a similarly reduced rate of $0.03. These substantial reductions also extend to GPT-3.5 Turbo, ensuring that a diverse range of user requirements are catered to, and affordability is a top priority.
Copyright Shield: Customer Protection at the Forefront
OpenAI is taking a proactive approach to ensure customer protection with the introduction of Copyright Shield. This groundbreaking initiative guarantees that OpenAI will step in and cover any legal costs associated with copyright infringement claims related to the generally available features of ChatGPT Enterprise and the developer platform. This not only demonstrates OpenAI's commitment to customer satisfaction but also underscores their dedication to ensuring a worry-free experience for their users.
OpenAI's latest announcements represent a giant leap in their mission to democratize AI technology. By empowering developers to create innovative and intelligent applications across various domains, they are reshaping the landscape of artificial intelligence. These enhancements are not only a testament to OpenAI's commitment to technological advancement but also their unwavering dedication to making AI accessible to all. The future of AI is here, and OpenAI is leading the charge.