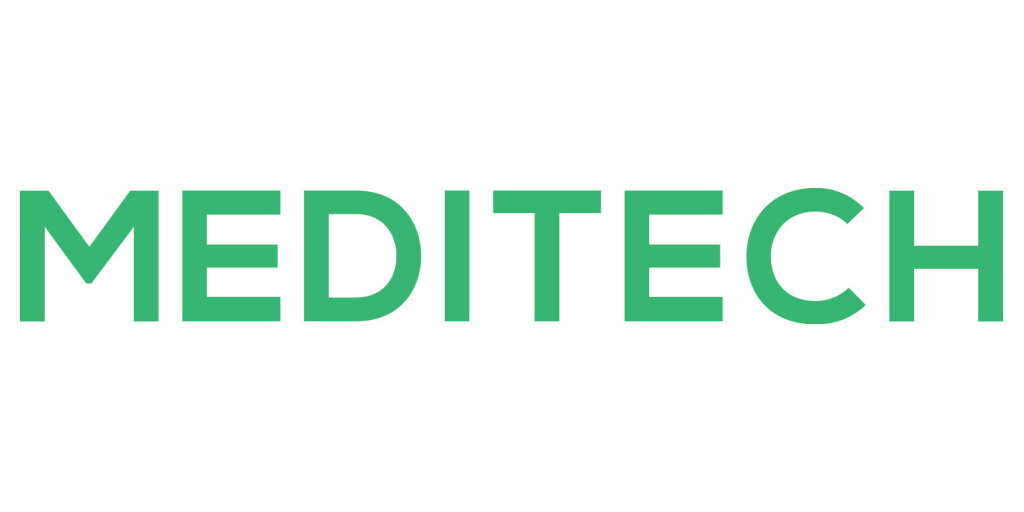 MEDITECH, a healthcare technology company, is focusing on patient-centered, value-driven, and interoperable care strategies at the HIMSS23 conference. The company aims to address the need for interoperability and alleviate the burden placed on clinicians caused by data fragmentation and an over-reliance on large CCD documents. MEDITECH is collaborating with industry leaders, third-party vendors, and customers to showcase its latest interoperability offerings throughout the conference.
MEDITECH's Senior Director of Interoperability Market & Product Strategy, Mike Cordeiro, stated that the company is leveraging advanced tools like Google Health's search and summarization, promoting lightweight visit-level documents, and exploring FHIR API resources to facilitate more targeted data exchange. The company believes that this approach will enable more efficient and effective data sharing, ultimately leading to better patient care.
At the HIMSS23 conference, visitors to MEDITECH's booth can explore the company's latest interoperability offerings, including Traverse, a complete, interorganizational interoperability solution developed to improve the accessibility and availability of healthcare data. Greenfield Workspace, MEDITECH's app development platform that enables developers to test their integration against a real MEDITECH Expanse EHR, will also be presented. MEDITECH will also showcase Traverse Exchange Canada, a new cloud-based interoperability network that will allow healthcare organizations in Canada to exchange patient information across platforms, care settings, and different vendor systems.
In addition to its booth, MEDITECH will participate in three use cases at this year's Interoperability Showcase, in collaboration with CommonWell Health Alliance, 360X, and Carequality. These use cases will demonstrate how MEDITECH's solutions can help overcome interoperability challenges, reduce clinician burden, and improve patient care.
Overall, MEDITECH's focus on patient-centered, value-driven, and interoperable care at the HIMSS23 conference aligns with the healthcare industry's increasing emphasis on patient engagement and data interoperability. The company's latest interoperability offerings, including Traverse, Greenfield Workspace, and Traverse Exchange Canada, demonstrate its commitment to facilitating more efficient and effective data sharing, ultimately leading to better patient care.
CommonWell Health Alliance: Record Locator Service
This use case highlights the power of a Record Locator Service and its ability to search for and find a comprehensive view of a patient's medical history from all connected care providers, regardless of where their past care occurred. It follows a working mom of two who experiences an acute asthma attack 70 miles from home and relies on the RLS to share her history with the ED.
Closed loop referrals with 360X
This use case follows the journey of an 18-year-old woman whose sobriety is put in jeopardy when she experiences severe postpartum depression and self-medicates. It brings to light the benefits of closed loop referrals and transitions of care by demonstrating how 360X optimizes referral and transfer management.
Optimized care leveraging Carequality and 360X transitions
This use case highlights care optimization for complex patients across multiple settings using multi-modality protocols, technology, and standards. It follows a patient with a history of breast cancer who experiences concerning new onset symptoms and how 360X rapidly moves her along the closed loop referral process.
On Tuesday, April 18 at 1:45 p.m. MEDITECH Senior Vice President Hoda Sayed-Friel will join CommonWell Health Alliance Executive Director Paul Wilder on a panel session titled Real Talk: TEFCA, Evolution or Revolution in Healthcare. Moderated by HCA Healthcare's Chief Health Information Officer Jim Jirjis, MD the panel discusses the key issues and challenges in health IT once the TEFCA superhighway is fully functional.
Dr. Jirjis outlines this vision, explaining, "Simply put, the patient's information and its meaning should follow the patient wherever they go, without any special effort. That's what interoperability is about."
William Gregg, MD, MS, MPH, Chief Clinical Transformation Officer and Vice President, Clinical Informatics for HCA Healthcare will also present on another panel titled, The Sequoia Project: Interoperability Matters Process for Improving Data Usability, on Tuesday, April 18 at 4:15 a.m.
"Data sharing is one of the most complex issues healthcare organizations face today," Cordeiro explains. "By working together across vendor platforms, we can prevent gaps in care, support targeted treatments, and ensure all patient information is accurate, meaningful, and easy to find."
Watch our video to hear more from Dr. Jirjis on the promise of interoperability and be sure to visit MEDITECH in Booth #2848 and at the Interoperability Showcase.
About MEDITECH
MEDITECH empowers healthcare organizations to expand their vision of what's possible with Expanse, the world's most intuitive and interoperable EHR. Expanse lays the foundation for the next digital era, enabling care across delivery settings, designing cloud-based systems to drive better outcomes, and providing mobile, personalized solutions to improve efficiency for an overburdened workforce. Expand your possibilities. Visit ehr.meditech.com, find MEDITECH Podcasts on your favorite platform, and follow us on Twitter, Facebook, and LinkedIn.
View source version on businesswire.com: https://www.businesswire.com/news/home/20230314005682/en/