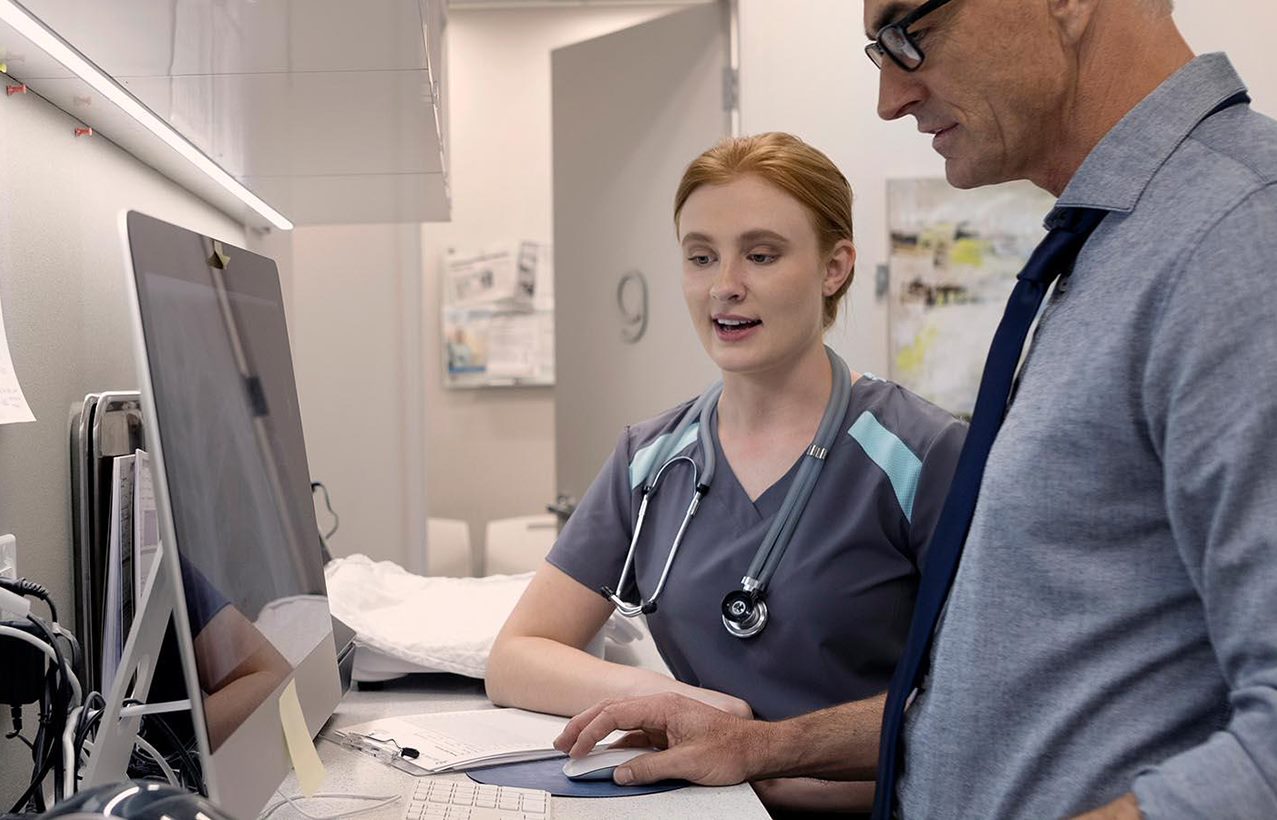 Dr. Kendell Cannon implemented an AI-powered scribe tool at Herself Health, addressing the documentation burden in primary care. The Ambience Healthcare solution improved patient care and reduced burnout by seamlessly integrating with the EHR workflow, generating high-quality notes in real-time. Providers at Pine Park experienced increased productivity and additional appointment slots. Dr. Cannon advises caution when evaluating AI technologies, emphasizing the importance of live demos to ensure they meet expectations and deliver on promises.
Dr. Kendell Cannon shares her experience with implementing an artificial intelligence (AI) scribe tool that has transformed her primary care practice. The burden of documentation in primary care, especially under value-based care, has been a major challenge for healthcare providers. It often translates to spending hours on electronic health record (EHR) tasks after work and during weekends, leading to burnout among clinicians.
Dr. Cannon, the Chief Medical Officer at Herself Health, a primary care practice specializing in women aged 65 and older, acknowledges the detrimental effects of excessive documentation on both patient care and provider well-being. She explains, "Time spent on documentation takes away from delivering patient care. At Herself Health, we learned from experience that having scribes to alleviate the documentation burden can benefit everyone involved. Patients gain greater access to care, providers can focus fully on their patients, and organizations experience increased provider productivity."
However, hiring traditional scribes has its drawbacks. It is operationally expensive, difficult to scale, and comes with challenges in training and retaining scribes. Dr. Cannon's team sought to address these issues by exploring AI-powered scribing technologies. Their initial experience with DeepScribe, an AI solution, proved disappointing, as it failed to deliver the promised improvements in clinicians' quality of life.
Having witnessed the success of AI-powered scribe technology at her previous practice, Pine Park, Dr. Cannon was cautiously optimistic when she encountered Ambience Healthcare, a vendor offering similar technology. Providers at Pine Park praised Ambience for its real-time functionality, seamless integration with the EHR workflow, and high-quality notes that often surpassed what human scribes could produce.
Dr. Cannon's confidence in Ambience grew when she observed the transformation in one of her clinicians who was on the verge of quitting due to the overwhelming documentation burden. After onboarding onto Ambience, the clinician experienced a significant improvement in her workload and expressed her commitment to continuing to use the tool. Inspired by such positive outcomes, Dr. Cannon prioritized bringing Ambience to Herself Health as soon as she joined the practice.
The implementation of Ambience at Herself Health proved to be remarkably efficient. Ambiance seamlessly integrates with the Elation EHR, requiring just a single click to initiate documentation capture during patient visits. The software generates documentation instantly after each visit, allowing providers to review and make any necessary edits before exporting it directly into the appropriate sections of the EHR with a single button click.
Dr. Cannon reports impressive results from the adoption of Ambience. The deployment process at Herself Health was swift, with all providers onboarded within days. The time saved from multitasking and post-visit documentation enabled the practice to open up additional appointment slots, increasing provider productivity. At Pine Park, this translated to adding two more slots per day for each provider, a significant boost in patient access to care.
Reflecting on her experience, Dr. Cannon advises others to approach AI technologies with caution. She emphasizes the importance of conducting live, unscripted demos to evaluate the actual capabilities of AI solutions before investing in resources. Dr. Cannon warns against companies that make promises without delivering, as they can waste valuable time and resources. It is crucial to pressure test AI technologies across various realistic scenarios to ensure they meet the practice's specific needs.
Dr. Cannon's success story demonstrates how AI-powered scribe tools can alleviate the burden of documentation in primary care, enhancing patient care and reducing burnout among providers. By leveraging advanced technologies effectively, healthcare practices can optimize their workflows and improve outcomes for both patients and clinicians.